Milia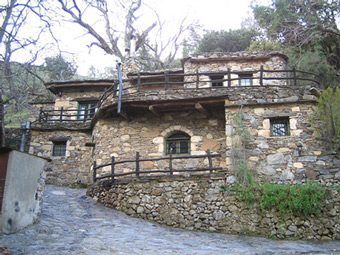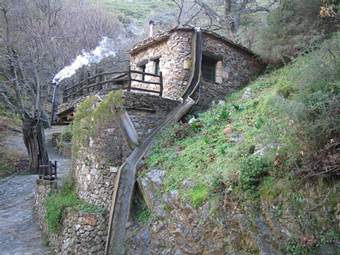 If you are one of those people who are looking for an alternative way of vacationing then surely Milia is the place that you are looking for.
Fourteen years ago the only thing that you could see there were the ruins of the medieval neighborhood called Milia that due to the efforts of two families that owned land at the specific location became a traditional model settlement in Kissamos which belongs to the prefecture of Chania.
This original guest house has 13 rooms - houses that are differently decorated always according to the traditional motifs. They are built where the old farm houses used to be with wood and rock and they are decorated with old furniture and sometimes leaving a part of the rock appear inside the houses as a part of it just like the farmers used to do. All the rooms can fulfill the basic needs for heat during winter since they have fireplaces or wood stoves, they have hot water and yards or balconies. When the night comes the tenants light their candles since there is no electricity. But you won't see anyone complaining. The atmosphere is magical, people become friends even if they have just met. They have the time to talk to each other, there is no television and the restaurant's food is excellent. All the products served in the restaurant are biologically cultivated by the owners.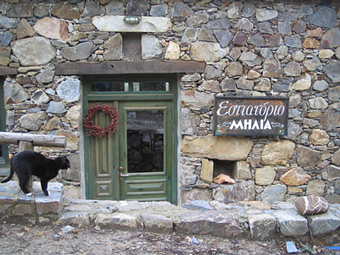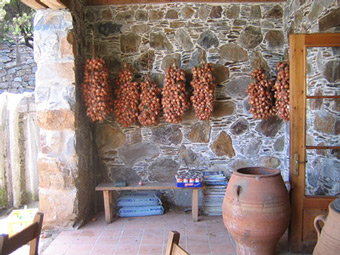 Now if you want to do something different in your free time you will have the time to participate in several activities such as walking the signed trails which vary from 5 to 18km and get in touch with the Cretan nature.
If on the other hand you are bored of walking you can attend the cooking lessons or the wine tasting. You can also play board games with the other vacationers or read a book.
If you still want something different, you can help the staff with its everyday chores. They'll be glad to show you around and explain what must be done.
Milia is practically in the heart of West Crete and it is the ideal base to start your excursions in interesting locations such as Elafonissi, Palaiochora and Sougia with the incredible beaches, Kandanos with the Byzantine churches, Balos and Gramvousa, Falassarna and I could go on.