Anthropomorphic Oblations
The bread people of Saint Anthony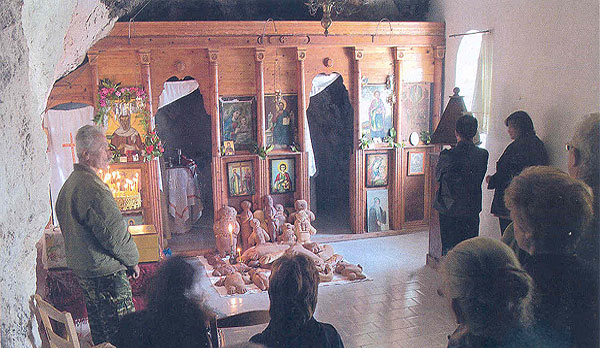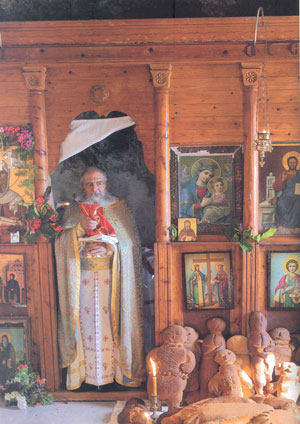 When I was in Sfakia and more specifically in Loutro village, I found out about a strange custom that the locals follow for years and I wanted to share it with you.
They believe that Saint Anthony is a healer so if they or their loved ones became ill they would make vows to the saint to heal the sick person in exchange of a particular type of oblation after the person has healed. I am sure that you have heard again of the Christian oblations but these are quite different. They are made out of bread! And they have human shapes! They are anthropomorphic bread oblations baked by the housewives of the village and offered to the saint on the 17th of January on the date of his name's celebration. Some people would also bake eyes, legs, arms even hearts to offer to the saint. The oblations would be set in front of the chancel screen and then they'd cut it into small pieces after the service and offer it to the congregation.
Due to the steady transformation of Loutro into a tourist resort the custom is slowly fading. In the old days though, the quality of the oblation was a subject of informal competition. I also heard a rumor about a woman who made the replica of her little girl's body in such a convincing way that even the folds of the girl's dress could be noticed.
Anyway if you are in the area during winter and especially on the 17th of January when the celebration takes place pass by the church of Saint Anthony in Loutro to look at the bread oblations with your own eyes. This is an experience that you shouldn't miss.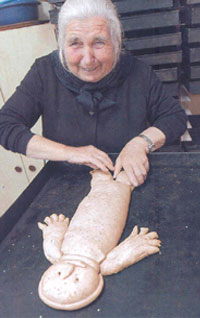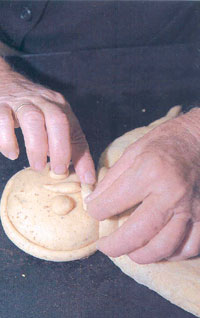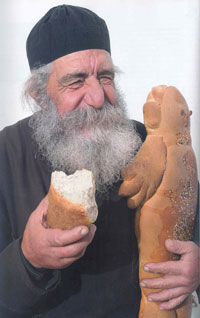 I decided to write on the Anthropomorphic Oblations, when I found an article with more information and great pictures in a special magazine. It is CreteGeograhic, special edition No1;I learned more on this tradition by the interesting article of Nikos Psilakis. He along with Yiorgos Patroudakis have shot the photos you will find in this page. We should congratulate both of them for bringing to light customs nearly forgotten!