Lefkada
Wow, Lefkada...
OK. Sorry, I just took a moment to remember how great my vacation to Lefkada was and I drifted a little. It's been twenty years since then but I still recall it like it was yesterday. It was July and it was with my family, Rena (my brother's girlfriend at the time) and Hope, one of my best friends.
My parents have a habit that they've passed on to me: whenever they travel to a place they've never been before, they buy a book about it and finish it before they leave. Well, it may not seem weird to you, but most Greeks don't do that when they travel inside the country. For example, when an Athenian goes to Crete, they won't buy a book about it, mostly because it's still Greece so they don't realize there are things to see. But my parents always bought books, which is why they have a big library full of them, among other things.
Anyway, I got that from them early on, which is why I read a couple of things about Lefkada before we left. One thing that I never forgot is how the book said that my first impression would leave me disappointed but later I'd realize how beautiful the island is. The island is indeed beautiful, but I was expecting to see something that would throw me off, because of what the book said. Guess what? I loved it from the very first instant. Now I don't know what the book meant by that but I'm repeating it even though I don't really agree with it because you might get that feeling it described and I don't want to risk it.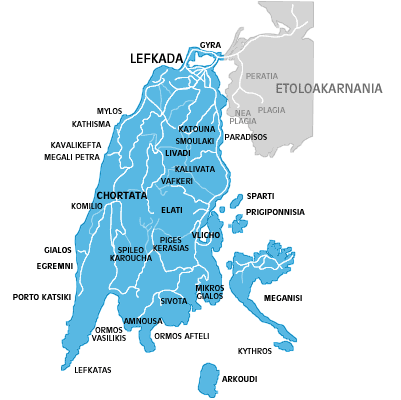 Lefkada Hotels
If you search for accommodation in Lefkada I recommend you to visit Lefkada Hotel Online Bookings. There, you can make your reservations directly to the hotels and find rooms in low prices and useful guest reviews.

So, why should you visit Lefkada?
Well, just take a look at the pictures and you will probably understand why yourself. Lefkada is a gorgeous and unique island. Well, actually, it's barely an island, as it's joined to the mainland by a drawbridge. Anyway, it's the fourth largest island-or-not of the Ionian.
Lefkada is mountainous, with several peaks over 1000m, but it's still fertile, with cotton fields, vineyards and olive groves. Named after the whiteness (lefkada means whiteness in Greek) of its cliff, it's not overly touristy but yet touristy enough to find whatever you need and also see people.
A thing that makes Lefkada quite special is its architecture. See, Lefkada has suffered quite a few earthquakes in its time. After the one in 1948, the houses were rebuilt in a unique style with upper floors of painted sheet metal in the hope they would last future earthquakes. I really don't know if they succeeded but this style is strangely attractive and loveable.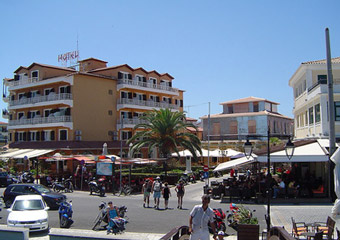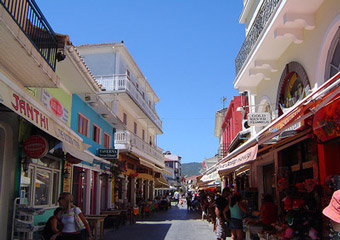 Which places should I visit in Lefkada?
Let me randomly choose something to start with. Cave Lefkatas, or Cape Lefkada (another version of its name you might hear), the place where poetess Sappho supposedly leapt to her death after Phaon's rejection, imitating the actions of goddess Aphrodite when her lover Adonis died. This has become sort of like a habit. In the past, Romans who were rejected by their sweethearts would take the leap after strapping on feathers or even live birds as a precaution and nowadays young Greeks still jump off the edge using hung-gliders.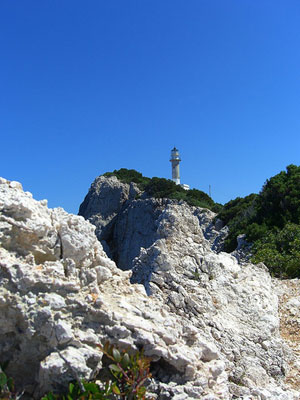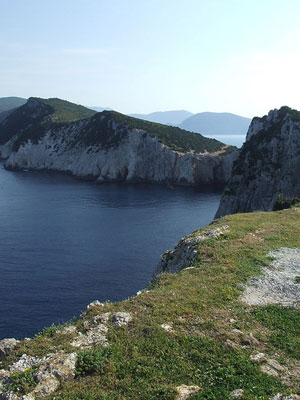 Let's continue with Nydri. Nydri, a former fishing village, is now a quite busy, commercialized town. If you walk along the harborfront you will find some very attractive day-trip and excursion options to places like Meganisi, Skorpios and Ithaca. The prices range from 12 to 20 euros (sometimes lunch included).
The village of Vasiliki attracts the young crowd. A pretty fishing village with a less than modest beach, Vasiliki is known to be the best windsurfing location in Europe. Add to that the fact that caiques take visitors to swim at the best beaches on the west coast.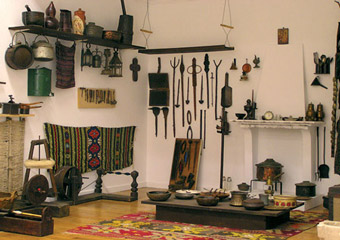 Lefkada has four museums: the Orpheus Folklore Museum, the Icon (or Post-Byzantine Museum), the Lefkada Phonograph Museum and, last but not least, the Archaeological Museum. The Icon Museum, housed above the public library, has an impressive collection of post-Byzantine icons. The Lefkada Phonograph Museum, one of a kind in Greece, contains old gramophones sent over by the collector's relatives from the United States. As for the Archaeological Museum, it has extensive information on Dorpfeld, the island's favorite archaeologist who claimed Lefkada to be Homer's Ithaca.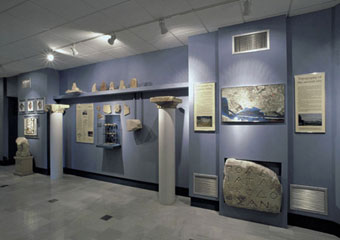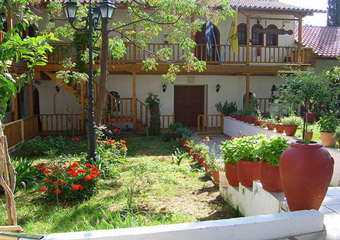 Finally, Moni Faneromenis was founded in 1634, destroyed by a fire in 1886 and rebuilt. Why should you care if you're not Christian? Well, because the views of the lagoon and town will make your visit worth the time.
Are there any historical or archaeological sites I can visit?
Well, there's the fortress of Agia Mavra, for starters. Located at the entrance of the island, north of the town, this fort that was protecting the capital from attacks by pirates and other enemies was built around 1300 by a Frank leader, Ioannis Orsini, and is one of the most imposing medieval buildings of Greece.
Ancient Nerikus is the pre-Corinthian city where Dorpfeld found Cyclopean walls, arches, traces of roads, a water tank and a pre-Roman theater, as well as Byzantine ruins. It's 2km outside and east of the town.
In Ellomenos Municipality there is an area that reaches the feet of Skaros Mountain to Magemenos place of Nikiana that has been declared an archaeological place. There, you will find tombs dating from the pro-Hellenic period, construction ruins and the ruins of a tower and an oil press dating from the 4th century BC. All of these were discovered by (guess who?) archeologist Wilhelm Dorpfeld.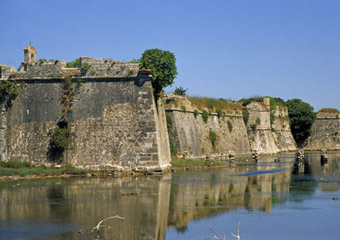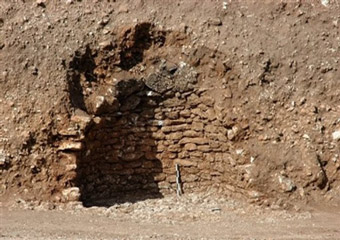 Traditional Villages
Two are the villages that are characterized as traditional by the Greek Ministry of Tourism. The first one is Agios Nikitas and the second one Sivota. They are both worth visiting so don' t miss the opportunity to do so.
For more information visit my page Lefkada Traditional Villages.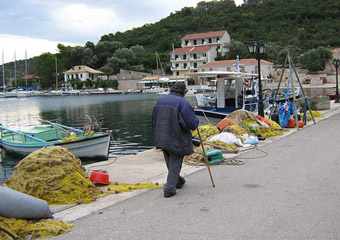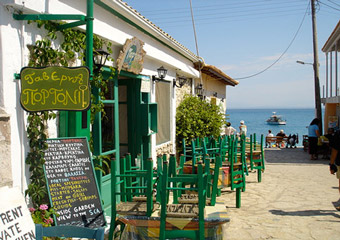 Are there any beaches in Lefkada?
From what I remember from the book, Lefkada is quite known for its paradise beaches. Some have been awarded with blue flags and they're always in the first places in international voting. Well, let me tell you, that's more than normal: it's expected.
So, some of the best beaches of the island that you could visit are Kaminia, Pefkoulia, Kathisma, Egremnoi, Gialos, Porto Katsiki, Avali, Theotokos, Gaidaros, Desimi, Mikros Gialos, Agiofili, Vasiliki and Ammousso. Visit as many as you can!
For extra useful information relevant to the beaches of the island visit my page Lefkada Beaches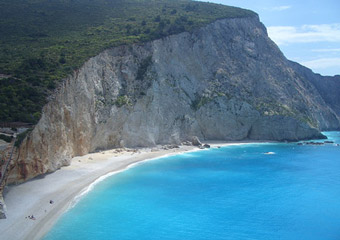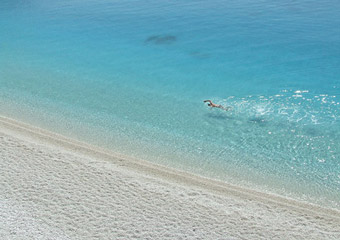 Where will I eat in Lefkada?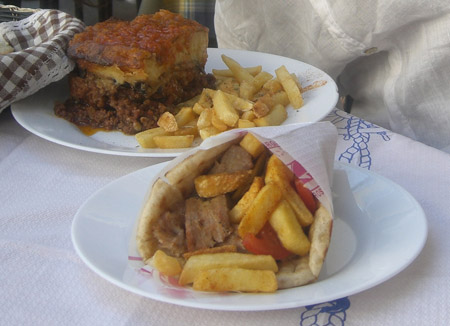 Thankfully, restaurants are quite numerous in Lefkada and most of them are reasonably priced, with larger portions than other places in Greece.
One of the places I recommend is Adriatika on the edge of town towards Ag. Nikitas. It's a bit pricey, but believe me when I say it deserves it: great Greek specialties, excellent service, a beautiful setting with a pleasant garden.
If you have already been there though, visit Sappho or Portoni. Taverna O Regantos near the Folklore Museum is another nice place, with reasonable prices. When you go to Nydri, pay a visit to Ta Kalamia, one of the most interesting restaurants in Lefkada. It has a great selection of mezedes, traditional Greek dishes and a stylish setting.
For fish go to Keramidaki which is in Perigiali. And when you visit Porto Katsiki which is a "must" make a stop in Oasis restaurant for Greek treats.
What about Lefkada's nightlife?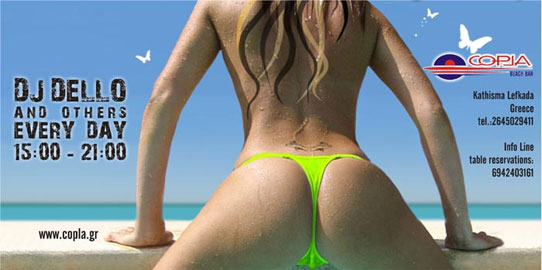 Hm. I think I'm going to use my brother's (who was 20 at the time) words to describe it: "Awesome!" The nightlife in Lefkada is actually one of the best in the Ionian. Try Byblos Bar and Excess Club in Nydri and Copla Bar in Kathisma, you won't regret it! Byblos Bar even has "happy hours", 5pm to 10pm, when all drinks are 20% off!
How will I get to Lefkada?
Lefkada has no airport so another way to go is by taking the plane to Aktion which is 18km away from Lefkada, by car or bus. The distance from Athens is about 385km, buses to Lefkada leave from Athens and other big cities, such as Patra, on a daily basis. Aktio is also connected to Preveza by an underwater tunnel.
Caiques and ferries go daily to Meganissi and during the summer months small excursion boats go to the small islands of Skorpios, Sparti and Madouri
Ferries connect Lefkada to Ithaca and Kefalonia.
If you want to reach Lefkada from Thessaloniki you will cover a distance of 420km passing through Ioannina.