Greek Food
As I have already mentioned numerous times, food is an inextricable part of the Greek culture along with its preparation. In this section I will talk to you about the raw materials that are used in order to create the traditional Greek dishes appreciated by all of us.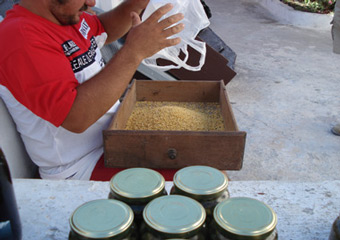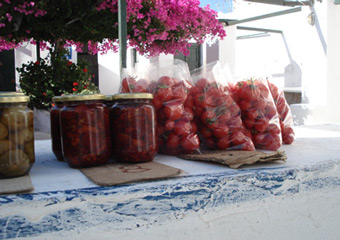 So, we will talk about local vegetables such as the white aubergine, the cherry tomatoes and the capers of Santorini, potatoes, onions, tomatoes, olives, oranges, apples, watermelons, melons, sweet bananas, figs, plums, pears and the citrus japonica fruit or kumquat transformed into a liqueur and a sweet in Corfu, tsikoudia or raki drink produced in Crete, ouzo produced in Mytilini, pistachios from Aegina, olive oil from Crete and Mytilini, mastic from Chios, local varieties of wines such as Retsina, cheeses, fish, shellfish, biscuits and products used during the Easter and Christmas holidays, different kinds of pasta such as chilopites and trachana, snails, sausages, sauces, milk, yoghurt, eggs, herbs, saffron, chalva the traditional sweet, pulses, excellent meats, honey, royal jelly, bakery products and so on.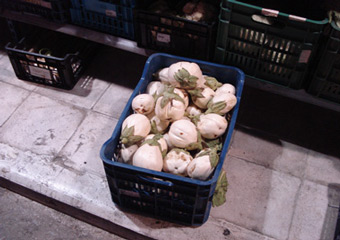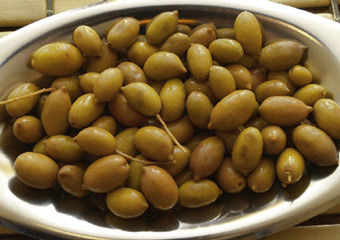 Greece is the only place where you will find a "frappe", meaning a cold glass of coffee mixed with sugar and milk served with ice cubes and a straw in every cafe of the country. It would also be a great opportunity to have a sip of some Greek coffee served hot in a small cup without the addition of milk. The best accompaniment of your coffee would be different cakes and desserts according to the location that you are at the moment. For example, you will taste "chalvadopita" and "loukoumia" in Syros and Tinos, nougats in Lefkada, sweet cheese pies called "kalitsounia" in Crete, also accompanied with raki, and many more local delicacies that you will find delicious.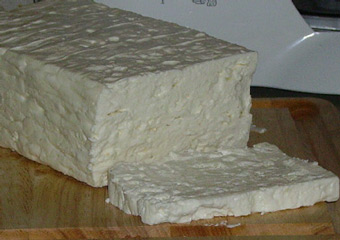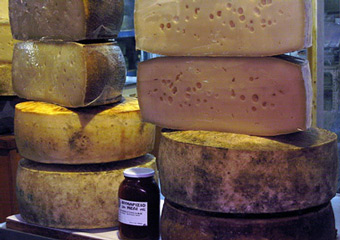 Moving along, and since I have discovered that ancient Greek food really interests you I decided to include some information about it so you won't be left with your questions unanswered.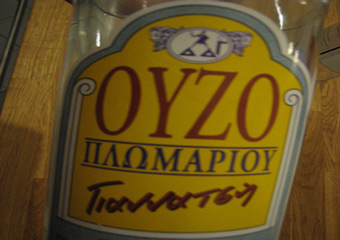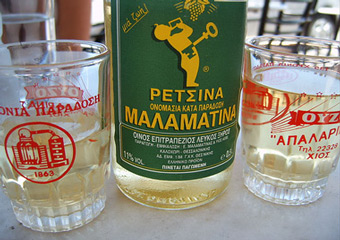 So, this section as a whole includes almost everything concerning Greek food, desserts and drinks. Their history, what is their position regarding the Greek culture, Greek food traditions, ancient Greek food facts, products named after Greek gods, products biologically cultivated and all the information given to answer any questions that you may have. Enjoy!