Ios
At this point, let me inform you that I was 20 years old when I visited Ios; almost 21, to be exact. You need to remember this fact while you read what I have to say about Ios, because, well. I'm going to praise it a little too much, since I belonged to its target group.
So, facts: Nio, as the locals call Ios, is a tiny island with few historic attractions. In ancient times, Ios was covered in oak woods that were later used for shipbuilding. Ios has drawn the young and footloose since the 1960s. This tourism invasion had two basic results: Ios is no longer poor and traditional life has virtually disappeared.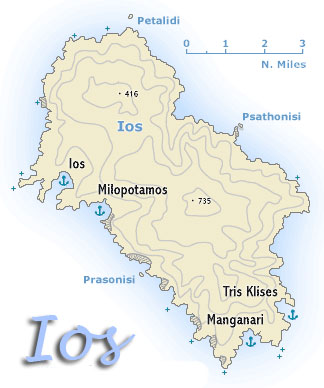 Ios Hotels
If you search for accommodation in Ios I recommend you to visit Ios Hotel Online Bookings. There, you can make your reservations directly to the hotels and find rooms in low prices and useful guest reviews.

So, when did I visit Ios?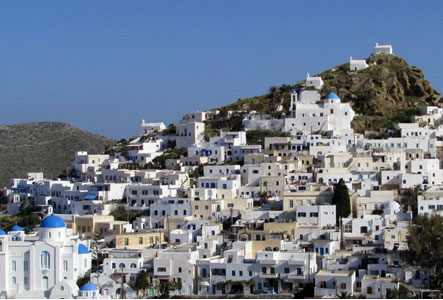 Actually, Ios is the Greek Island I visited most recently. I'd been meaning to go there ever since I was 14, but my parents were quite hesitant because of what they'd heard, about all-night parties that had ended with several overdose deaths. So, they wouldn't let me until I was old enough to not need their permission anymore. Let me tell you, the scene is not like this anymore in Ios: after those incidents, measures have been taken so you won't find drugs of any kind.
Eleven people; that's how many of us were there, me and my friends. We all came here with this image stuck in our heads: everybody partying, everyone having a great time, whether they liked it or not, everyone going wild, like Las Vegas wild. It's what most guide books make you believe and have you expect. But, you know what? I think I speak for everyone when I say Ios is a little bit more than that. Fair enough, it's not a place that combines everything and, yes, entertainment is its top priority, but no, you're not supposed to be a robot that has fun and is not tired any time of the day.
So, why should you visit Ios?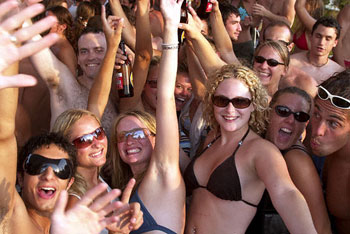 I'm going to be honest with you. This is the kind of people that visit Ios mostly: guys and gals in their early twenties, some even younger, well fed, with lots of energy to dance and chat up the opposite sex. Most of them are from Northern Europe, especially from Ireland. Actually, the Irish invasion is so great that Ios' name has been reinterpreted as the acronym for "Ireland Over Seas". Anyway, the point is, if you're over thirty, you've kind of missed your chance to this island. You could come, of course, and you could have a great time, really, but most visitors are way younger and "older" people feel out of place, usually. Which is why I never revisited Ios actually.
What does Ios look like?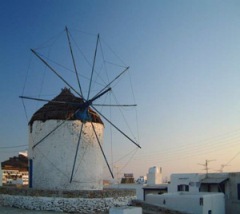 Most of the island is uninhabited, essentially deserted. There are no small villages to keep the tradition, Hora (or Ios Town) is the only town of the island, so this is what I'm going to describe to you. Hora is hilltop, capped by a windmill. There are actually 12 windmills above the town. Palm trees flank it and there's a long marble stairway from the port. Hora is practically a dazzling mix of white houses and blue-domed churches fast being swamped by discos and bars. It's also full of narrow cobbled streets, designed to protect the inhabitants from the wind.
Are there any places I should visit in Ios?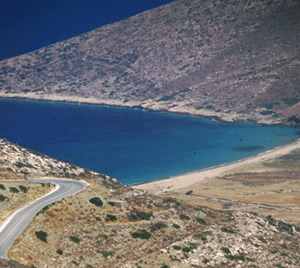 Well, from what you've heard, you probably don't even feel the need to read this section. If you belong to Ios' target group, you perhaps think you've got a perfect plan figured out: partying all day long. And if you're not, you're either reading this part out of curiosity and not because you plan on visiting Ios.
Either way, I'm going to try to capture your attention. See, as I already said, Ios doesn't combine
everything, but that doesn't mean it's nothing more than nightlife, nightlife, nightlife. First of all, at the town of Pano Kambos, if you leave the tarmac road and take the relatively drivable track, it will lead you to some Hellenistic ruins which are supposed to be Homer's tomb. Now Ios is one out of seven islands that claim to be the hometown of Homer, but the ruins are lovely even if they may not be what they claim to be.
Near Agia Theodoti beach (which is surprisingly quiet, by the way), you will find the remains of the Byzantine fort of Paleokastro. Also, maybe you could visit the Archaeological museum in the Amoiradakeio Mansion that exhibits findings from the excavations that have taken place on the island. Now don't laugh it off, I'm serious. You should visit these places. Sure, Ios is all fun and stuff, but do you honestly believe you're going to make it partying all day long without ending up looking like a zombie within three days' time? Your program should include everything, I can't stress this enough.
Are there any archaeological sites in Ios?
Well, I'm sorry to say so, but that's what you're looking for, you'll be disappointed. The island's been inhabited since the pre-Cycladic period, but still there is hardly anything left of its past to see: only a few crumbling walls, some temple ruins and the fragments of Venetian fortifications.
What about Ios' beaches?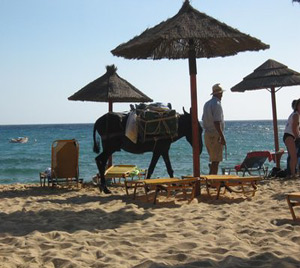 Ios has 35 beaches, only a handful of them have been developed though. Still, it has many good beaches, including the nude beaches north of the harbor.
Mylopotas Beach is by far the busiest beach of Ios and it's the place where most of the visitors spend their day. Don't be discouraged by the crowd though, it's worth the visit at least for a quick swim. It's not considered one of the best beaches in the Aegean for no reason.
Manganari, with four fabulous beaches, crystal-clear waters, water sport facilities, taverns and restaurants.
Yalos Beach is only a couple of minutes away from the ferry harbor and it's a lot less crowded that Mylopotas during high season. Koumbara (="Best Woman") is another excellent beach, 300 metres long, sandy and ideal for snorkeling along the Ios rock.
Agia Theodoti Beach that I think I mentioned earlier is quite. quiet. It's a rather beautiful place to spend the day, facing the sun and the island of Iraklia.
Where should I eat in Ios?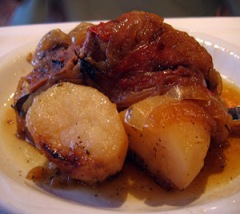 "Pithari" is one of the few tavernas in Ios that serve traditional Greek food. It's family run and it's small, but it's quite good. Another good place is "Cosmopolitan", with specialties like kefliko, lamb cooked with four types of cheese and goulash Bekri. "Pinocchio Ristorante" is one of the most popular restaurants in Ios. There's good pizza and pasta, it has a plea-sant garden terrace and there's a takeaway next door. But the best place is in Koumbara, "Polydoros Pouseos". Just before the beach, this restaurant has a varied menu (fish, dishes served with various sauces, salads), great wines and cocktails and lots of specialties.
Let's talk about Ios' nightlife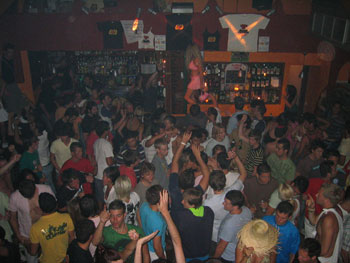 Have you heard of that Phil Collins song, "In the Air Tonight"? Well, Ios at night is kind of like what the chorus lyrics describe: "I can feel it coming in the air tonight and I've been waiting for this moment for all my life". Seriously. You can't really tell how and when the party starts. It just does - the sun goes down and the bars open and suddenly, the beat just pumps up.
The majority of the clubs and bars are to be found around the island's main square. The square (along with the rest of Hora) is actually so crowded at night that you can't even fall down. So, one friendly advice: have fun, but be careful, especially the ladies.
Now let me suggest a couple of places for you. Superfly, for funky house; Disco 69, for disco and current hits, along with hardcore drinking; Slammer Bar, for rock, house and Latin; Sweet Irish Dream, for mainstream.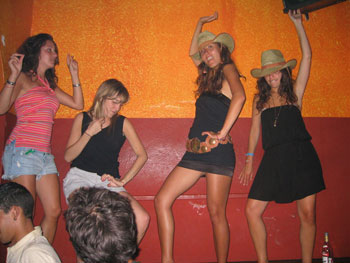 You should definitely check out Flames Bar and Blue Note, two of the most popular bars, along with Ios Club, Ali Baba's and Orange Bar, with jazz/Latin, mainstream/open-mike stand-up comedy and rock/reggae/pop respectively.
I honestly don't think you need any more suggestions. See, once you get started, you'll find your way to the best places on your own. As long as you're careful, try not to get smashed (at least not right away and not many nights in a row, if you can't help it) and stick together with your friends, you'll have the best time of your life, I can guarantee that much.
So, how do I get to Ios?
By ferry, there are dense schedules from Piraeus during the summer months. In the winter, schedules are less frequent. The trip lasts 9 hours. By speed-boat now, there are several scheduled routes (winter-summer) from Rafina. Throughout the year and particularly in the summer, Ios is also linked by ferries and speed-boats to the majority of the Cycladic islands, the Dodecanese and Crete, either by the lines of Piraeus and Rafina or by boat lines.