Andros
So, what can one say about Andros? That it's the northernmost and second largest island of the Cyclades group? That it's a mountainous island with Pe-talo as its highest peak? Maybe that the locals refer to it as "Rock"? Or maybe that it has the highest level of annual rainfall in relation to the rest of the Cyclades and, as a result, is very fertile?
Nah. All these sound intriguing, but they're not enough now, are they? I guess I should make this a little bit more personal. So, what's my Andros story? I visited Andros about eleven years ago and it honestly was one of the best summers of my life. That says a lot, trust me (since I make sure all of my summers are exciting).
It was July and it was Georgia, Michael, Leela (my wife) and me. Actually, we were supposed to go to Crete (again), but my brother decided he wanted to spend the holiday with his friends at our house, so we had to find another place. Luckily, Leela'a parents, who had recently moved to Athens, had a house in Andros, so we decided to go there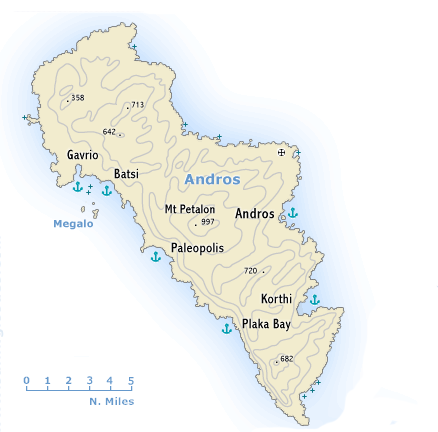 We spent two weeks in Andros, two amazing weeks that included swimming, sight-seeing, clubbing and lots and lots of relaxing. So, these two weeks tell me one thing: Andros is simply extraordinary.
Before I move on, do you want to hear a funny bit of information? Andros is the place that Leela ans I got engaged
Andros Hotels
If you search for accommodation in Andros I recommend you to visit Andros Hotel Online Bookings. There, you can make your reservations directly to the hotels and find rooms in low prices and useful guest reviews.

So, what does Andros look like?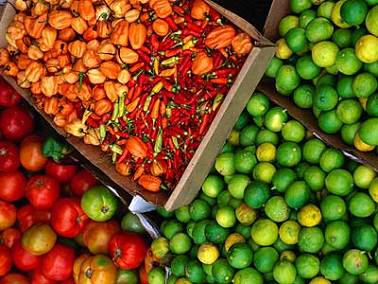 Well, Andros is more or less an island with a 'split personality'. Separated into two parts by a mountain, it's lush and green on one side, then scorched and barren on the other.
Plane-trees, eucalyptuses, walnut trees, oaks, cypresses, almond and citrus trees make sure Andros is a quite green island in both summer and winter. Andros also has remarkable fauna: partridges, hawks, martins, wild pigeons, sea gulls and a rare species of eagles.
Andros is also distinctive on account of its architecture. Naturally, it has the same modern complexes typical of the Cyclades (white cube-shaped houses, that is). But it also has some unusual fortified houses, farmhouses with dovecotes, stone bridges and watermills, along with a few proud watchtowers dating from Ancient times, when Paleopoli was the capital.
Are there any places I should not miss in Andros?
There are several places that are worth visiting in Andros. For example, near Apikia, there's the location of Pithara, a landscape of exceptional beauty with a waterfall created by its springs. There's also the Embereikio Almhouse, one of the most imposing buildings of Hora. There's the Archaeological Museum and the Kaerios Library, or the ruins of the Venetian Fortress (which, now that I think about it, belongs to the archaeological/historical sites section, but. eh).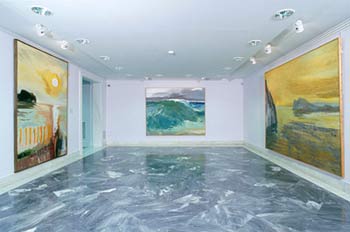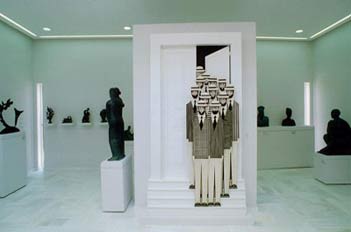 But one's the place I'm going to say you should NOT miss, no matter what, and that's the Museum of Modern Art. The Museum of Modern Art (just like the Archaeological museum) was donated to the state by Vasilis and Elise Goulandris of a wealthy ship-owning Andriot family and it's earned Andros an international reputation in the art world. It usually features the work of several promising Greek artists, but each year, from July to September, the gallery stages an exhibition of one of the world's greatest artists. Want examples of previous exhibitions? OK, then, prepare to be stunned: Picasso, Matisse, Bra-que, Toulouse-Lautrec, Miro.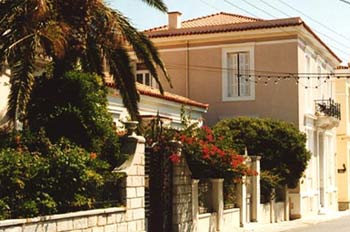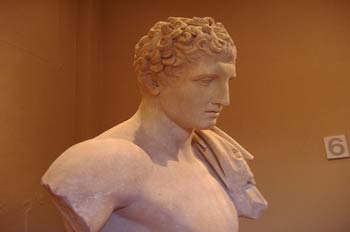 Now don't think that just because I focused on the Museum of Modern Art so much, the Archaeology Museum and the Kaerios Library are not worth a visit. The Archaeological Museum exhibits the findings of the excavations of 1960-1977, dating from the Geometric era, and it's quite breathtaking itself. As for the Library, it includes manuscripts, rare editions, works of art and the full library and historical archive of the philosopher, theologian and fighter of the Revolution of 1821, Theofilos Kaeris.
Are there any archaeological or historical sites in Andros?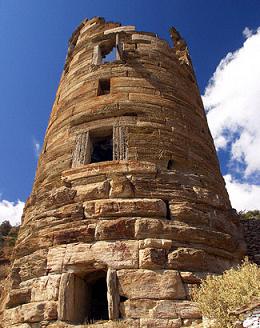 Well, first of all, there are the ruins of the Venetian Fortress that I mentioned earlier. Actually, the ruins are not typically in Andros, since they stand on an island nearby, but that island is linked to the tip of Andros' headland by the shaky remnants of a bridge.
Andros actually seems to have a thing for forts and towers. There's the tower of Lorenzo Kaeris (dating from the 18th century), the Tower of Follerau, the Agios Petros Pyrgos.
Follerau was a banker in Venice. Now, if I remember correctly (and I always do), a few years ago, when the third floor of his tower was demolished hundreds of Venetian coins were found inside its walls.
As for Agios Petros Pyrgos, it's the best-preserved ancient monument on Andros. Dating from the Hellenistic era, this mysterious tower stands 70ft high. The upper storeys were actually reached by ladder.
Aside from the towers, there's Paleopoli (=old city), the ancient capital of Andros. During 4th century it was destroyed by an earthquake and a part of it is now underwater. During the excavations of 1956 many sections were brought to light, such as the agora of the ancient city, as well as traces from the enclosing wall and the foundations of the acropolis. 1037 (or was it 1039?) steps lead down to the bottom of this archaeological site.
Are there any beaches I should visit in Andros?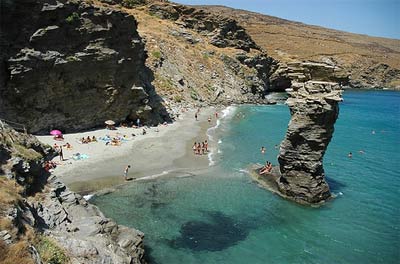 I know I'm going to sound quite childish by saying this, but. duh. Of course there are wonderful beaches in Andros! Stivari, Agia Marina, Paraporti and Chrisi Ammos are only a few of the beaches that are worth visiting.
Well, at this point, let me say I'm not quite fond of swimming. Weird, I know, but I'm not. Anyway, Andros is one of the few places where I actually enjoyed it.
Find out yourself about the excellent swimming points of the island by visiting my page Andros Beaches.
Where should I eat in Andros?
Thankfully, there are lots of places in Andros where you can have a decent meal, or more than decent without spending a fortune. Don't sit at the first restaurant that you will see, do some research or just go to the tavernas that I recommend you below since they are already tested by me. Karlos, behind the church in Gavrio, for example, is a traditional taverna with reasonable prices. Valma, by the Gavrio harbor, serves excellent fish. Paralia in Agios Petros is another good place for fish.
Pigi Sariza in Apikia is definitely the place we liked the most. It's the restaurant of the hotel with the same name and let me tell you. it's simply great. Try the "froutalia", an omelette made with potatoes, cubes of bacon and pork sausage, a traditional dish of Andros.
Other good places? Pertesis in Strapouries is also famous for its froutalia. Stamatis in Batsi serves excellent fresh fish. Dolfins is famous for its vegeta-ble croquettes. As for Parea, it serves delicious yemista.
Don't leave without tasting the fabulous wine from Sineti and the local cheeses. For delicious sweets visit the candy stores Ermis, Laskaris, Ligizos in Chora as well as Tolis and Anthos in Gavrio.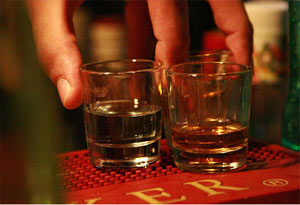 What about Andros' nightlife?
Andros, especially Batsi, is full of cocktail bars that change names from season to season. There are also organized Greek nights at 3 tavernas in Katakilos above Betsi. In Hora, nightlife is more Greek-oriented, with bars and clubs like Vegera, Soleil and Cavo del Mar (outdoor bars with chill-out music and sunset views).
How do I get to Andros?
By ferry, from Rafina to Gavrio, the island's port. The trip lasts about 2 hours. During summer time Rafina is linked to Gavrio by means of speed-boats as well. Some itineraries are also realized from the port of Lavrio.