Crete
Crete is the biggest Greek island, 260km long and 60km wide, and it is situated to southeastern part of the Mediterranean sea. It is an island full of contrasts.
The Cretan history started in 6000 BC when it was first inhabited. The era most known is the Age of Copper which is also known as the Minoan Civilization (2600-1100BC). The palaces of Phaestos, Knossos and Zakros were built during this period of time. Tourists from all over the world come to Crete every year to visit the palace of Knossos and take a look at the magnificent murals. They stand in long lines even hours before the archaeological site opens in the morning just to take a look.
During the time of the Minoan civilization's rise the Minoan ships traveled for commercial reasons and cooperated with the Mediterranean people. As a result they came to contact many different civilizations that gave a boost to the development of their civilization that we admire even today as the first high-level European civilization.
The island and its people have endured occupations by foreign forces as well as religious persecution. First by the Romans, and then the Byzantine rule was followed by the Venetians (1204 - 1669), whose formidable fortresses, such as Fragokastello and other buildings in Rethymno and Chania testify to 400 years of foreign rule. Oppression and religious persecution by the Ottoman Turks (1669 - 1898) encouraged a strong independence movement. By 1913, led by Eleftherios Venizelos, Greece had become a province of Greece. The island was again occupied by the German forces during the World War II despite the resistance. Today, the mountains, the sea and ancient history combine with the Cretans' relaxed nature to make the island an idyllic holiday destination.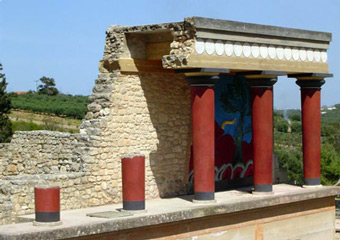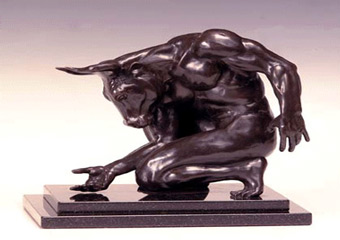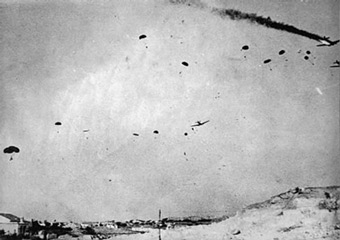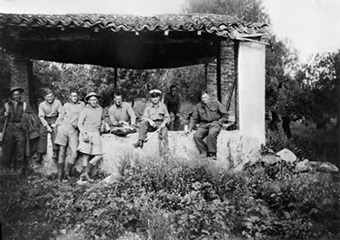 To the northern part there are numerous resorts and large cities such as Heraklio, Chania and Rethymno and smaller ones such as Agios Nikolaos and Sitia. To the south there are only small towns with the biggest among them being Ierapetra, Tibaki, Mires and Palaiochora. The southern part is also ideal for those who are in search of quiet, isolated beaches.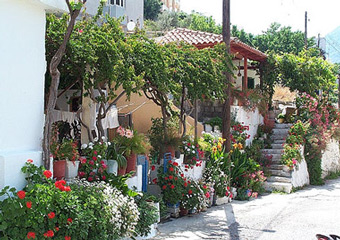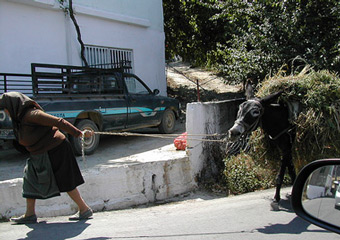 If you want to visit the mountainous areas and the villages that are quite far from the sea have in mind that the roads are a bit difficult with no lights or signs although they are usually covered with asphalt. There you will have the opportunity to find small, traditional villages with no signs for tourists and villagers eager to talk to strangers. People who usually reside these areas are old, proud and friendly, willing to help you or give you information and treat you to some raki or tsikoudia as it's the traditional drink's other name. Don't say no to that treat since it is an insult to do so. If you bump into a local while walking don't hesitate to say hello and you will understand how friendly and kind these people are. They may start sharing some "mantinades" with you, small rhymed poems often heard in Crete and sometimes created on the spot. Unfortunately you won't be able to understand them if you are not Greek and to tell you the truth Greeks don't understand them either sometimes since the Cretan dialects are usually used to form the lyrics.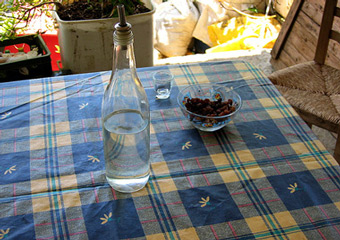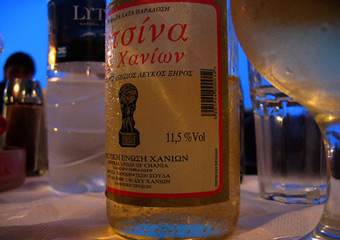 Have in mind that Cretans are proud people strongly connected to their island's traditions. You will often see men wearing black shirts, special trousers called "vrakes" tucked carefully in their boots called "stivania" and a bandana-like accessory called "Sariki".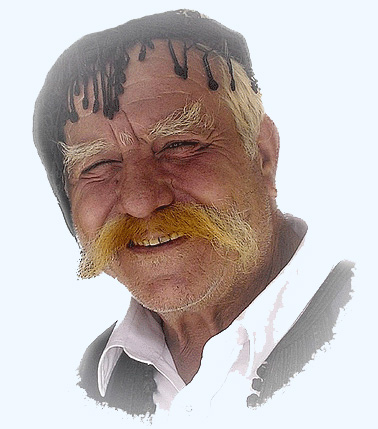 You may even hear stories of grooms eloping with brides because the families do not consent to their marriage or what the Cretans call a "vendetta", meaning the non-resolved conflict between two families held for years and accompanied by the murder of the members of one family from the other and vice versa for matters of honor. Nowadays, these phenomena still exist but fortunately they have been diminished but you can understand how important honor and family is to the Cretans.
As far as marriage procedures are concerned, - when both families agree - the Cretans invite the whole village to the wedding of their children. After the ceremony is over they treat the guests to honey and nuts while the men start shooting in the air with their guns - because most of them do own guns. This is a bit shocking if you are not from Crete but they just do it to show their happiness. A special menu including wild goat accompanied by rice boiled in wild goat soup is in order. This special rice is only served after marriages, it is called "gamopilafo" meaning the rice of marriage and it is really delicious. Being present in a Cretan marriage is something that you shouldn't avoid if they invite you, not a rare occasion since everybody is welcome to such events.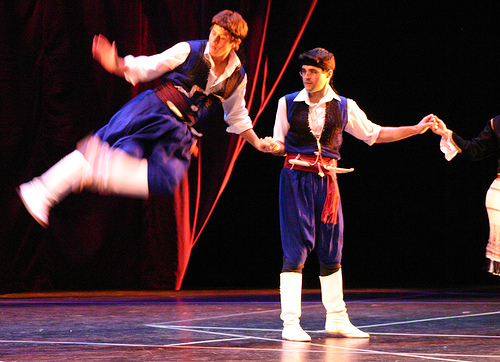 I am trying not to overdo it with the first page of Crete but there are so many things that one can say about this island that I don't know what to exclude. The pages that concern Crete are categorized according to location. So, you will read all the information concerning Crete from four separate sections referring to the four prefectures of the island Chania, Rethymno, Heraklio and Lasithi. I have included all the information that I would consider useful if I had never visited the island and I was about to do so, such as traditional villages, beaches, local products and special subjects such as the raki production process (rakokazana), the anthropomorphic oblations (bread oblations offered to a saint for the exchange of a loved one's health), some words on nudist beaches since Crete has many, biographies of important Greek people born in Crete, archaeological sites, the Cretaquarium, information on the small islands Gavdos, Spinalonga, Chryssi and so on.
I hope that you will find this guide useful!