Astypalea
I'm guessing that if this is not the first article you're reading from the ones I've written, you're going to be rather surprised when I say this, but I've only visited Astypalea once. and it was not on summer. It was Easter, about one year ago, and it was with my wife Leela and our friends Evelena and Chris.
At this point, let me tell you that Leela is surprisingly religious. She goes to the church whenever she can and she hates even the thought of doing anything that could constitute as disrespectful behavior against Christianity's rules. So, when we asked her if she'd come with us to Astypalea for the Easter week and the one after it, we had a hard time convincing her that we would not do anything really "fun" during the first week.
I'm a fairly religious guy myself and I kept that promise. But since my second week to Astypalea was the only one when we had "fun", I think you can understand why I'm going to refer to the first one only when it comes to what kind of food we ate.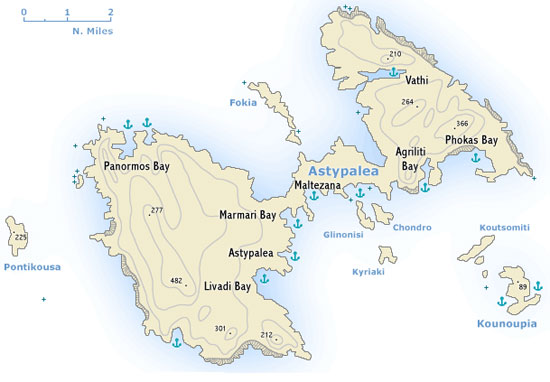 What does Astypalea look like?
Astypalea is a remote island with high cliffs and a hilly interior. Bleak and butterfly-shaped, it struggles to find its place: it's a part of the Dodecanese, but its architecture and culture will fool you into believing it belongs to the Cyclades. Astypalea has many coves and sandy bays along the scenic coast; it also has a waterfall and valleys with citrus groves and cornfields - the only places where nature makes its presence known, since the main town is treeless with bare, gently contoured hills. The town of Hora is actually dazzling though, white and fortified.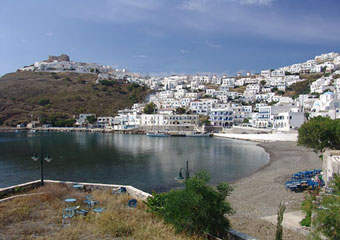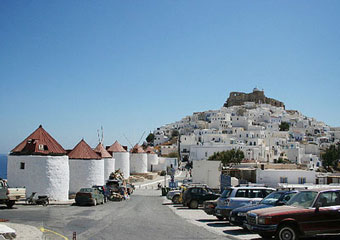 Are there any places I should not miss in Astypalea?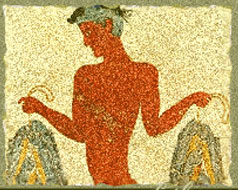 Astypalea, just like most of the Greek islands, has a beautiful archaeological museum. The island is in fact a rich trove of archaeological treasure and many of the finds are one display here. The collection runs from the prehistoric-Mycenaean period through to the Middle Ages. You should look out for the fine collection of grave offerings from two Mycenaean tombs that were excavated at Armenohori, as well as a little bronze Roman statue of Aphrodite, which was found at Trito Marmari. Aphrodite was always my favorite Greek Goddess and, let me tell you, this statue does her justice.
What about the archaeological and historical sites of Astypalea?
First of all, there's the splendid Venetian Kastro of the Quirini family. Built on the site of the ancient Acropolis, this beautiful Kastro has several houses inside that were built there for protection. It also has two churches, the silver-domed 14th-century Panagia Portaitissa (Madonna of the Castle Gates) and the 14th-century Agios Georgios (Saint George), built on the site of an ancient temple. The Quirini coat of arms can still be seen on the gateway of the Kastro.
Then there's also Meltezana, a fertile valley on the isthmus, which used to be a Maltese pirates' lair. It's a scattered, pleasantly laid-back settlement with a long sand and pebble beach shaded by tamarisk trees. So, why am I mentioning it here? Because there are some remains of Roman baths with mosaics on the settlement's outskirts.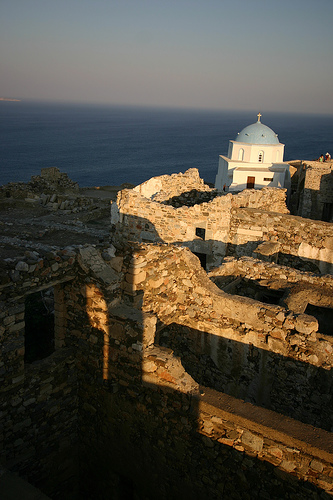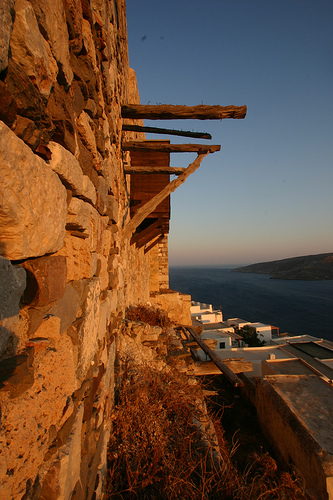 What about Astypalea's beaches?
Luckily, there are several good beaches where you can take a dive in Astypalea. For example, there's Vatses and Kaminiakia that can only be reached by boat, but they're worth the effort. Vatses even has a stalactite cave, Negrou, just behind it.
Tzanaki is the unofficial nudist beach of Astypalea. Agios Konstantinos is definitely the island's best beach, with an excellent view of Hora. Agios Ioannis is quite ravishing as well, a lush spot with orchards and an extraordinary beach.
The paved road north of Skala passes a few beaches, all named Marmaria. Some of these beaches are worth visiting.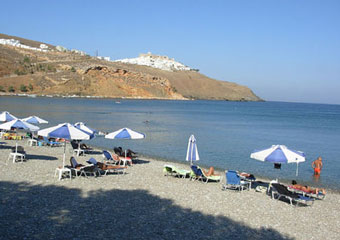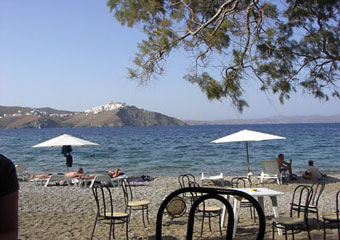 Where should I eat?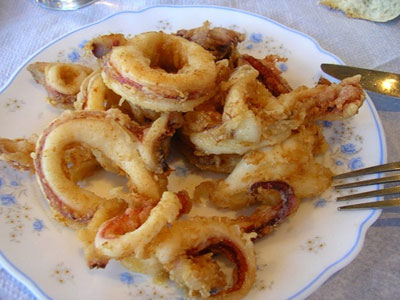 There are several decent restaurants in Astypalea. For example, there's Karavos, with excellent home-cooked food and a beautiful setting on the Skala waterfront overlooking the beach.
Restaurant Akti, perched high up overlooking the harbor entrance, is a very popular place in Astypalea, where booking one day before is essential. Try the filling squid, stuffed with rice. It's delicious.
Then there's Maistrali, tucked away in a little street behind the harbor. It has a fish-based menu and mayirefta (for example, the tasty beef stifado).
Barbaro is the restaurant Evelena and Leela loved the most. Ginger is a feature that's prominent in several dishes, such as lamb with fennel and avocado.
What about Astypalea's nightlife?
As Leela was happy to hear (since it was Easter Week when we went to Astypalea, as I already said), Astypalea is not exactly the place where you go to party up. Luckily, there are a couple of bars you can visit.
Panorama and Aiyaion in Chora, Excite near the water and Magazi, below the windmills: these are the places you can visit. None of them is extremely spectacular, but they're relaxed and beautiful.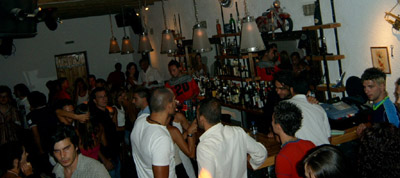 How do I get to Astypalea?
There are four flights per week from Athens to Astypalea. Also, there are ferry connections 4 times per week with Piraeus, 3 times per week with Kos, twice per week with Kalymnos, Paros, Rhodes, Naxos and Amorgos and once a week with Nisyros and Donoussa. Astypalea is also connected with Rhodes by hydrofoil.