Chania
OK, before I move on to the question-answer plan (that, as it seems, worked just fine in the other sections), just let me say a couple of general things about Chania, things I know, before they slip my mind. So, here goes: Chania is the second city of Crete and used to be its capital until 1971, when Heraklio took its place (hence the. kind of bad feelings that Haniots and Herakliots have for each other, but, well, that should not concern you as it will have nothing to do with your vacation). It's built on the ancient site of Kydonia and Kydonia even used to be its name for a while in the past, until it was changed to La Canea. Chania also claims to be one of the oldest continuously inhabited cities. Hmm. Well, that's about it, let's move on to the substantial questions.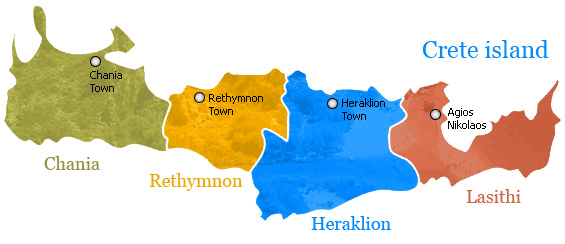 Chania Hotels
If you search for accommodation in Chania I recommend you to visit Chania Hotel Online Bookings. There, you can make your reservations directly to the hotels and find rooms in low prices and useful guest reviews.

Why should I visit Chania?
Well, that's kind of a general question, don't you think? There are lots of reasons why one should visit Chania. I think the right question is why should I stay in Chania? So, let's see. Chania is kind of a larger version of Rethymno. It's divided into the Old and New Towns. One wouldn't exaggerate if they said it's Venetian down to the bone, even though I'm not going to say that since its Cretan side is quite obvious as well. I'm going to borrow a line of mine I used to describe Rethymno too: Chania is essentially a rural town with the comforts of a city and the beauties of a developed village. A good thing is that Chania has an airport, so it's easier to reach.
What does Chania look like?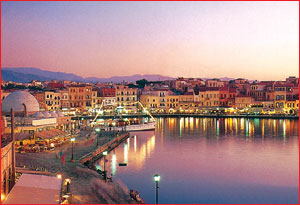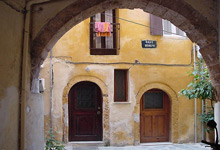 Well, as I said before, Chania is kind of a larger version of Rethymno that's also divided into the Old and New towns. The Old Town was heavily bombed during World War II but it's still considered one of the most beautiful cities in Crete, especially because of the Venetian harbor and Quarter (that I'm going to refer to later). The New Town may be a little less traditional than the Old Town that's full of Venetian mansions, but it's as ravishing and has a place or two of historical importance too.
Essentially, Chania is a beautiful rural town that expands beyond types and any kinds of standards. It's Venetian, it's Cretan, it's old and it's new altogether. It's popular because it's a town that has developed enough to offer you the things you will need in your holiday but it's maintained the things that will make you want to come after all, the neoclassical mansions and the Venetian fortifications, the quarters and the catwalks.
What should I visit in Chania?
Well, that's going to take time. Chania is popular for a reason. OK, it may not have many historical places like Heraklio does. It doesn't have anything historically significant actually, but your options are nonetheless just endless.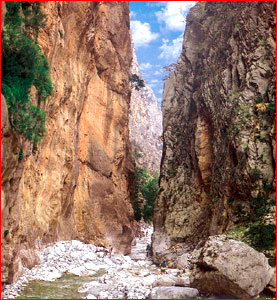 The first thing that comes to mind is the Samaria Gorge, but I'm not going to start with that, I'm going to focus on the Venetian harbor instead. The harbor is in the Old Town, its beautiful jewel. Wide and boat-free, its view is the old, colorful buildings of the Venetian Quarter that stands next to it. The Venetian Quarter now, is the town's real source of pride. Old-style soft lighting, old houses and narrow streets, all of them beg for a walk to stun you.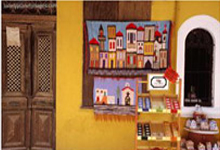 Chania has another two very popular quarters, the Splantzia quarter and the Topanas quarter. The Splantzia quarter is a picturesque area of the old town, northeast of the market, caressed by the Turkish culture, with atmospheric cobbled backstreets and interesting churches. The Topanas quarter, on the other hand, has some of the finest Venetian mansionsand can be found on the west side of the port.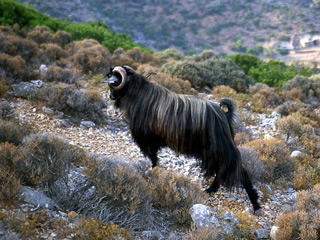 Now let's move on to the Samaria Gorge I mentioned above. The Samaria Gorge is one of the longest gorges in Europe, 18km long. It takes about five to seven hours to walk through it and. OK, why should you, right? Well, just trust me when I say you should. Nothing can compare to the amazement and awe once you start walking and looking around, noticing its subtly unique beauty; or your smile if your eyes happen to catch a kri-kri; or the exhausted sigh of victory once you reach the end and look back at what you've accomplished. Just note that the gorge is a National Park and things like spending the night, lighting fires, smoking or drinking alcohol are prohibited. Also remember to arm yourself with thick socks and suitable shoes.
Chania has another gorge too, the Therissos Gorge. It's not as famous as the Samaria Gorge of course, but it's known as a miniature of it and you can even go through it by car.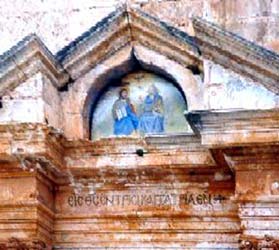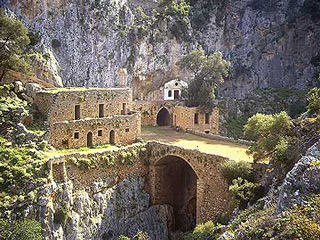 Now, what should I mention next? Hmm, what about the monasteries? Chania has three important monasteries, the monastery of Agia Triada, the Gouverneto monastery and the Katholiko monastery. The monastery of Agia Triada, its style influenced by the Italian Renaissance, was founded by two brothers, Venetian noblemen, who converted to the Orthodox faith. There's a museum at the entrance that has a collection of Byzantine icons you should see. The beautiful and imposing church of Kyria ton Angelon stands in the courtyard of the Gouverneto Monastery that looks like a fortress. As for the Katholiko Monastery, it was founded by Saint John, a church gouged into the rock of a cliff.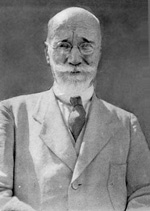 More generally speaking, places you should visit are Paleohora, a self-contained resort that has a ruined castle and sand or shingle beaches, Therisso and Mournies, the place where Venizelos was born. The specific house where he was born is now a museum.
And talking of museums, Chania has a couple of them (besides the two I've already mentioned, the one in the monastery and the Venizelos one): the archaeological museum and the naval museum that is housed in the Firkas Sea Fortress.
Finally, there are the Public Gardens that were laid out in the 19th century by a Turkish pasha and include a modest zoo, but you will be sure to find the kri-kri there, if you're not lucky enough (like most people) to meet it at the Samaria Gorge.
What are the historical sites of Chania?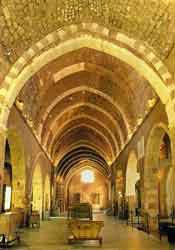 As I stated above, you will not find anything historically major in Chania. Most of the important finds from the city are exhibited in the archaeological museum I mentioned you should visit. But there are a couple of places that you might like to see too. Like the Neoria (shipyards), at the harbor of the Old Town, beautiful Venetian constructions dating from the 14th-16th century. Or, a magnificent fortress built by the Venetians in 1371 as a defense against pirates and rebel Sfakiots. Or the Minoan houses at the centre of the Ancient City. And of course the rock-cut chamber tombs in several areas of the New Town.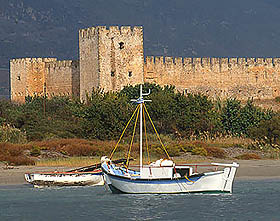 So, yeah, Chania has little to offer when it comes to historical sites, even though it's built on an archaeological site (Kydonia) itself. So what? These places that I recommended, they're quite enjoyable and, you know, just cause one decides to stay in Chania doesn't mean they can't travel to Rethymno or Heraklio! It's just going to take a little more time, but Chania definitely deserves all this.
Are there any beaches?
Oh, of course there are. Elafonissi itself is an endless sandy beach. It's crowded sometimes but there are coves that are isolated even in August! Falassarna is an exotic sandy beach, ideal for children, with tavernas above it. As for Gramvoussa, it's a sandy beach with a Frankish fortress below where one can only arrive by sea but it's 100% worth the. process.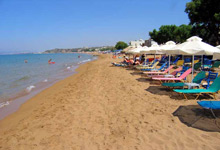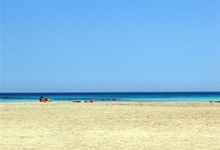 Mind that these are only the beaches I remember. OK, it's a fact that Crete doesn't have the best beaches, especially compared to other islands in Greece that's popular for its Mediterranean waters. But Chania has a lot of beaches that qualify as. exceptions. Other than the three I already described above, there's Agios Pavlos with its sapphire-blue waters, the small but popular beach of Stavros, picturesque Sougia with its deep waters, Platania.
Where should I eat?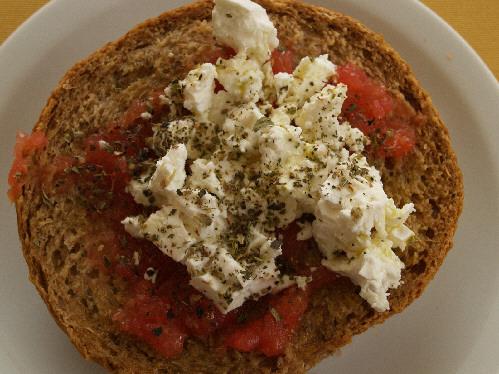 Well, let me put it this way: even if I didn't have this section, I'd be amazed if you didn't like the random places you'd pick. It'd just take a lot of searching or bad luck to find a place that doesn't serve good food! Of course there are some places at the harbor that are quite over-priced but, anyway, I'm here to make sure you know your best options!
So, go to Ela (=come), on Kondylaki Street! Housed in the ruins of a Venetian house, it has reasonable prices and some excellent Cretan specialties. Tholos on Ag. Deka is also housed in the ruins of an old Venetian town house and serves delicious Greek specialties. Apostolos Taverna is a local favorite on Akti Enoseos, on the eastern side of the harbor. Let's fast-forward now: Apovrado on Isodon Street serves a number of Haniot specialties, Dino's on Akti Enoseos and Sarpidona specializes in fish, Extra on Zambeliou Street serves a wide range of tasty vegetarian dishes. As for to Pigadi tou Tourkou ("the Well of the Turk") on Kallinikou Sarpaki, it's a great alternative option, with specialties from Egypt, Lebanon and Tunisia. Definitely try one of the Arabian pies, they're all delicious!
What about the nightlife?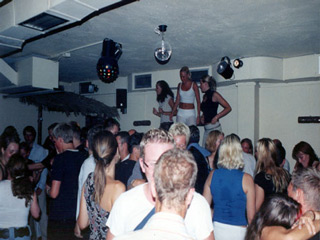 Now we're talking! Oh yeah, we are! See, Chania is what you could call. the centre of Cretan nightlife. Your choices are extreme, various and endless, from bars and clubs for the young people who look for trendy music to traditional "holes-in-the-wall" that attract Cretans and eager tourists. Want examples? Well, Privilege in Platanias, along with Splendid and O Mylos are the brightest I can think of when it comes to the trendy clubs, whereas Kriti is your best bet if you're looking for tradition. Of course there are other options, like Synagogi, an atmospheric bar housed in the old Jewish baths, or Four Seasons, one of the most popular bars. There's Street that plays a wide range of styles and Plateia that frequently offers blues nights. Fedra is a Plateia-like bar with a side of jazz on Isoderon and Diogenis is a trendy place with spectacular fountains.
How will I get to Chania?
Thankfully, Chania is the place where one of the two major Cretan airports is, so if you're coming from abroad, you will not have to endure an extra trip. The airport is situated out on the Akrotiri peninsula and a taxi to the city will cost you about 15 euros. Now if you're coming for Athens, I'm going to recommend coming by sea once again. You see, nothing can compare to a ship experience, in my opinion. The voyage is enjoyable, the first thing you see once you arrive is the harbor and, honestly, usually only the best ships travel to Chania and Heraklio. But in the end, this is of course entirely your decision; I'm just laying out the options and. complimenting one of them!