Greece Guide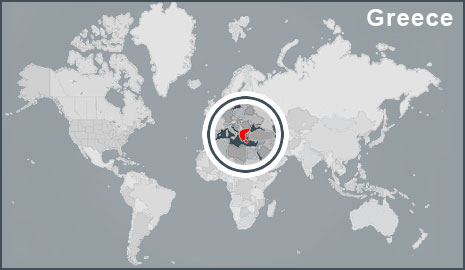 A guide to beautiful Greece is always useful especially if you are a tourist. Here, you will find a few information on facts concerning my country such as currency, climate, religion, capital, location, a small table of the Greek alphabet and a full list of all the embassies situated in Athens with addresses and telephone numbers in case you need to find one.
In addition, I have also included a unit referring to the ski resorts in Greece mentioning locations, prices for lessons and uniforms, restaurants and hotels nearby, operating hours and other elements that you may find useful.
Have a look!


Picking a cruise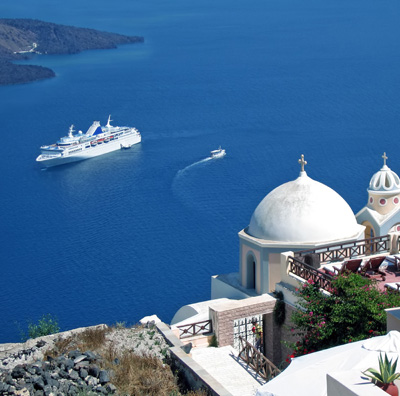 Greece has one of the longest coastlines of Europe as it consists of so many islands while its mainland being also surrounded by the sea from three sides (east, west and south). This makes Greece an ideal cruising area as the ships can dock from one port to the other within a few hours. Cruisers have the chance to visit several islands in a short time and explore various places. The distance is so close, in some cases, that it is possible to visit five different places in three days! For instance, one of the shortest cruises, known as Aegean Legends Cruises , departs Piraeus port on Friday morning and it stops, firstly, at the port of the cosmopolitan Mykonos island, then it sails to the Turkish coast, at Kusadasi port. From there, one can visit the archaeological site of ancient Ephesus. Then, the ship docks at the port of Patmos, the island where Saint John wrote the Apocalypse. Continuously, the cruise ship sails to the Crete (southwards) where people can visit Knossos Palace, the centre of the Minoan civilization, and then the cruise ends at the famous island of Santorini where it anchors in the famous caldera and people can enjoy the most magnificent scenery ever seen! On Monday morning, the ship is back to Piraeus port.
Having more days at your disposal, you may pick a longer lasting cruise which includes more places and allows people to stay for more hours at the ports of call. One of the most popular examples I could give is the Splendours of Greece and Turkey cruise which, in addition to the previous, it includes two days in Istanbul and one day in Rhodes! I would dare to say that after such a cruise, one will have been to the highlights of Eastern Mediterranean Sea within just a week!
It is important to mention that the coasts of the Mediterranean Sea are full of historically important ports and gorgeous places in terms of natural beauty. Cruising that area can be an exciting experience. As far as I am concerned, it is a unique chance to visit all these places in a few days. What is more, it is much less possible to see them in separate during several periods of our life. If you wish to explore as many places as possible during your holidays, this option will save you money from hotel bookings and extra meals. It is also time saving as no hotel transfers or check-in/ check-out procedures are demanded.