Naxos
At this point, I'll have to admit something. Since I was around 13-14, I'd been avoiding the thought of visiting Naxos. It had nothing to do with the island. It had to do with my ex-best friend, who was from Naxos. See, round about that time, we got into a huge fight and stopped talking to each other, so I decided I would never visit the island he was from, not only because I didn't want to meet him there, but also because. well, I was boycotting it.
Of course, as the years passed by and I, well... grew up, I stopped thinking about the fight and the friend and the island, but I still didn't visit it, until I was 25. That summer, that was when I finally visited Naxos, along with my friends Hope and Georgia and my cousin Harry. and that's when I found out what I was missing out on!
I know, silly me, not visiting an island just because of a "vendetta". But you know the funniest thing? I stumbled upon him, my ex-best friend I mean, when I went there. Well, let me just say that was a hell of a stumbling-upon moment! (He didn't recognize me so I just walked by him...)
So, facts: Naxos, first settled in 3000 BC, is the largest island of the Cy clades group. Undiscovered by most tourists, Naxos has been caressed by mythology in many ways. See, it's the place where Zeus, the king of gods was born and raised, in mount Zas. It's also the place where Theseus abandoned Ariadne and Dionysus, the god of wine met her and married her.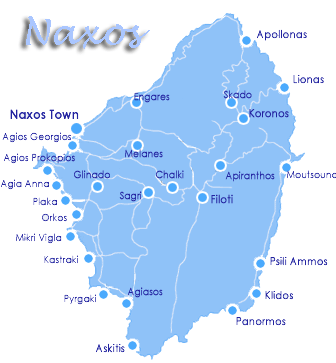 Naxos Hotels
If you search for accommodation in Naxos I recommend you to visit Naxos Hotel Online Bookings. There, you can make your reservations directly to the hotels and find rooms in low prices and useful guest reviews.

What does Naxos look like?
I once heard (and it's one of the reasons why I decided to visit it after all) that Naxos has been blessed by God. Is that true? Probably. Naxos is deeply fertile; actually, it's the most fertile island of the Cyclades group. It has a strong medieval character and. OK, I'll just list the thin gs that make people believe it's been blessed: quiet and peaceful villages; rich gardens; vineyards; orchards; Venetian watchtowers and a bunch of historical sites. Maybe Kitro of Naxos (a local beverage), as well. Many of the old paths between villages, churches and other sites still survive, so it's ideal for exploring on foot.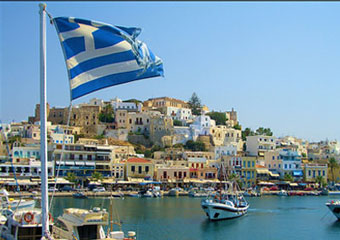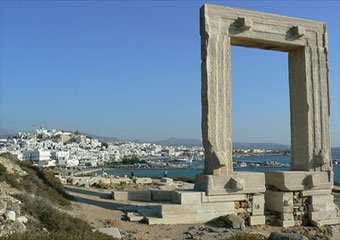 Which places should I not miss in Naxos?
The first thing that comes to mind is the magnificent Archaeological Museum of Naxos. Housed in the (hmm, did I already use the word 'magnificent' breathtaking Palace of Sanudo since 1973, it h as one of the best collections of Cycladic marble figurines, as well as some lovely Roman mosaics. As for the Palace, it dates from 1627 and it was built in order to house a Jesuites school. It also used to house the French school and its most famous pupil was Nikos Kazantzakis, who wrote "Zorba the Greek".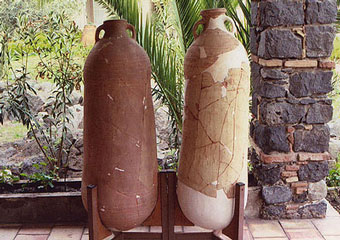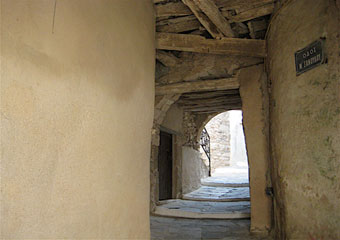 But that's not the only museum you should visit in Naxos. Another one is the Della Rocca-Barozzi Venetian Museum within the Kastro ramparts and the Mitropolis Museum, in the cathedral square, which has been open since 1999 and preserves the remnants of Hora's history.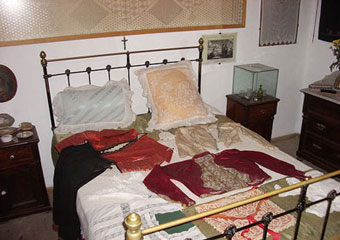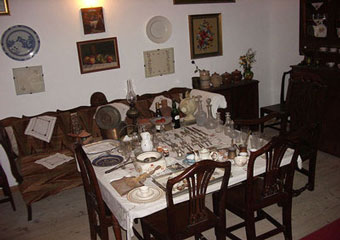 Apeiranthos is Naxos' most beautiful town. Founded by refugees from Crete, it's dominated by two towers with the sculpted emblem of the Venetian lion and it has several museums: the Archaeology Museum (a fantastic collection of sm all artifacts), the Museum of Natural History, the Geology Museum.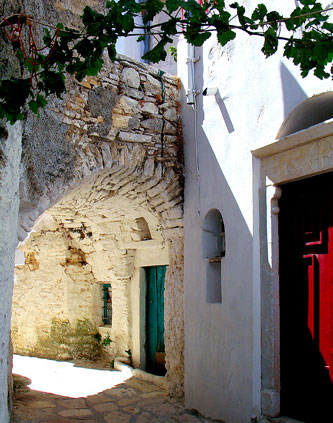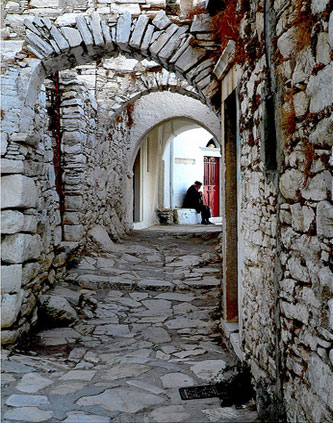 One of the places that was mentioned in most books I'd read about Naxos before visiting it was the Tragaea Region. To be honest, the description of the place was never exact and accurate and I couldn't understand exactly what it was until I saw it for myself. From Filoti to Halki, the Tragaea Region is an excellent walking paradise with beauties around and several fine churches you can visit, e.g. Panagia Protothronis (First-Enthroned Virgin).
In the Tragaea Region, near the village of Filoti, the largest village of the region, you will find the Cave of Zeus, in Mount Zas (=Jupiter). Mount Zas is the largest mountain of the Cyclades and the Cave is located at the south western side of it. There have been found traces of human inhabitation from the Neolithic Period, like objects, tools and golden plates.
Finally, don't miss the Vallindras Distillery. It's housed in a fine old building in the centre of Halki and you can take a tour to its atmospheric rooms.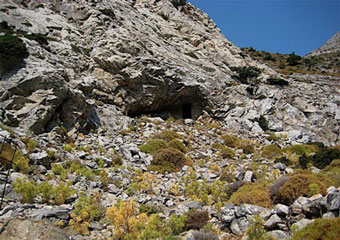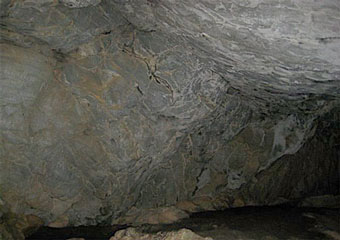 What about the archaeological and historical sites of Naxos?
Well, let's start with Palatia (=palaces), as the locals call the unfinished temple of Apollo that the Portara gateway leads to. The construction of the temple began in the middle of the 6th century BC (522, most probably) but, despite the efforts of Lygdamis, Naxos' energetic tyrant, it was never finished.
Just like most Greek islands, Naxos has a castle. The fortified Kastro was built in 1207 by Marco Sanudo, but only 2 of the original 7 gateways remain now. Little is also left of the 13th-century outer walls, but the inner walls still stand, protecting 19 impressive whitewa shed houses. Just take a stroll around it during siesta to enjoy its hushed medieval atmosphere.
But Naxos has yet another castle, the Bazeos Castle. Bazeos Castle is a handsome tower-like building, 2km east of the village of Sangri. Built in its original form as the Monastery of Timios Stavros (True Cross) during the 17th century, it was abandoned by the monks and then bought by the Bazeos family. It now functions as a cultural centre and stages art exhibitions and the annual Naxos festival.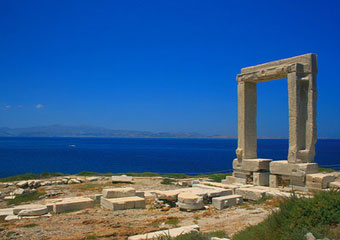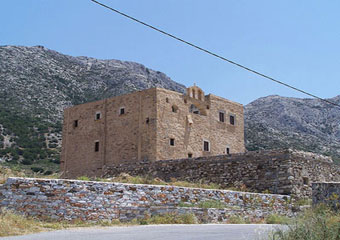 The Temple of Demeter, standing on a small rocky outcrop, is one of the most popular attractions of Naxos. Its ruins are not large, but its Doric structure is historically fascinating. There's also a site museum with some fine recon-struction of temple features.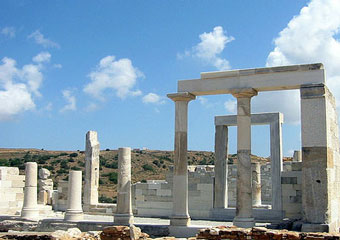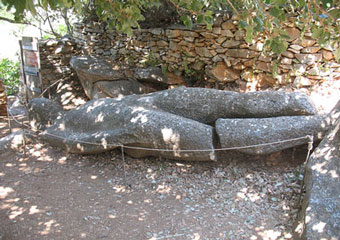 Does Naxos have any good beaches?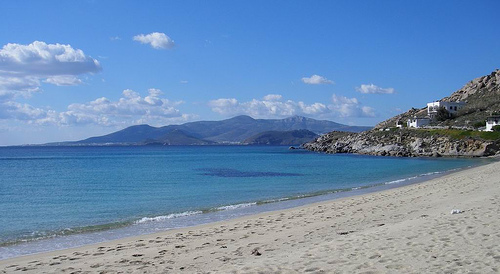 Like most Greek Islands, Naxos takes pride in its long, sandy, paradise-like beaches.
Agios Georgios is Naxos town's beach, with shallow waters safe for the kids. South of it there's Agios Prokopios, one of Naxos' m ost popular beaches. Agia Anna is just below it, a group of beautiful small beaches. Another group is Maragas, below Agia Anna, an endless number of breathtaking beaches on the west coast of Naxos. Plaka is also on the west coast, an excellent beach with white sand and sand dunes behind it.
But Naxos is also internationally known for its great spots for windsurfing activities, like Mikri Vigla beach, blessed by the meltemia (north winds specific to the Cyclades).
Did I confuse you? Well, the thing is, there's no way of describing the beaches of Naxos without sounding too cliche. I mean, what could I possibly say? Crystal-clear turquoise waters? White or golden soft sand? Ravishing settings around? All these sound like I'm reading them from cue cards, even though they are 100% true. That's why I'm not describing, I'm just naming. Take my word for it and visit these beaches. You will not regret it.
Where should I eat?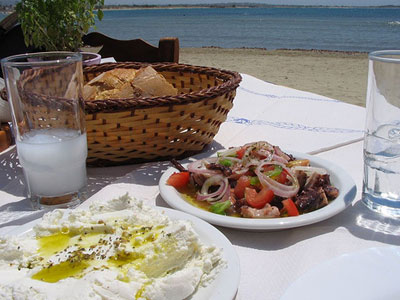 I'm going to start with the restaurant I enjoyed eating at the most: Lefteris, in Apeiranthos. One of the best places in Naxos, I will never forget its creamy dessert. As for Harry, he will never forget the tarama they served (and neither will Georgia, Hope and I, as he still mentions it every once in a while).
I Pigi, on the road into the village of Ano Potamia, is a beautiful taverna with a garden of lemon trees and jasmine. Definitely try their mintzithra (soft white goat cheese).
Gorgona (=mermaid) in Agia Anna is very popular with locals, a large family run cafeteria. O Giorgis is a taverna in Melanes with a terrace that serves excellent chicken and rabbit. Lucullus Taverna on Agiou Nikolaou Street is one of the oldest tavernas in Naxos and still serves great local food. Finally, Old Inn has a good selection of northern-European food, a children's menu and a children's playground, along with an in-house flea market full of amazing odds and ends.
Does Naxos have nightlife?

Ellis Bar and Bar Veggera in Hora are two excellent places for a drink. On The Rocks is ideal for a cocktail, with sounds varying from funk and house to live acts. If you're looking for wild clubbing though, Ocean is the place for you, near Veggera. It's spacious, it features house and techno and it runs special nights with guest DJs.
Now Naxos also offers two more ways of having fun I thought I should mention: the movies and concerts. Cine Astra is about a five-minute walk from Plateia Protodikeiou. As for the concerts, they're held several times weekly in the outdoor grounds of the Venetian Museum.
How do I get to Naxos?
There are speed-boats from Rafina to Naxos almost throughout the whole year. Naxos is also linked by ferries to most of the Aegean islands, especially during the summer, as well as Piraeus and Thessaloniki. As for traveling by plane, there are scheduled flights from the airport of Eleftherios Venizelos throughout the year, which last about 45 minutes.