Salamina
Surprisingly, Salamina is one of the Greek islands I've visited the most. It's not that it's something extremely special. It has nothing on islands like Mykonos, Crete or Santorini, there's no doubt about that. But the great thing about it is it's really close to Athens, so it can be reached very easily. Actually, it's so close that most Greeks regard it as part of the mainland. Salamina is not the kind of island you'll decide to visit and make plans for weeks or so; it's the kind of island you'll happen to find out is so close to you, you'll be tempted to give it a chance. And let me tell you, it does deserve that chance. It may just be a low, flat and not much developed island, but it does.
I first visited Salamina when I was a little kid and, truth be told, I don't remember much from back then. Actually, I don't remember anything. I didn't even remember I'd been to Salamina until my parents told me we'd visited it when I was four. The second time was not too many years later - when I was nine. The third time was when I was ten, the fourth when I was twelve and the fifth when I was twenty-two. The fifth time was the charm, as it was with my girlfriend Leela and my friends, Evelena, Chris and Hope.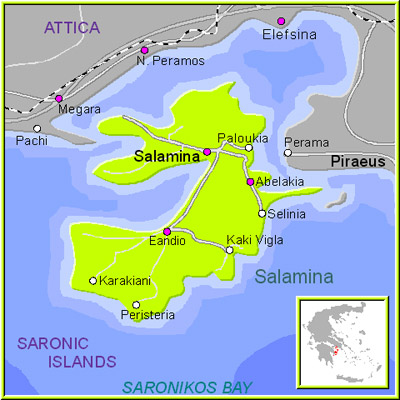 What does Salamina look like?
Salamina is a decidedly not posh island. It's a cheerful medley of holiday homes since, as I already stated, it's rather popular with Athenians. Hora (or Salamina Town) is a bit charmless, straddling an isthmus of flat land filled with vineyards. Agios Nikolaos on the other hand has a character: 19th century mansions line the quayside and small caiques off-load their catch of fish. The island has several immaculately whitewashed churches and cheap tavernas.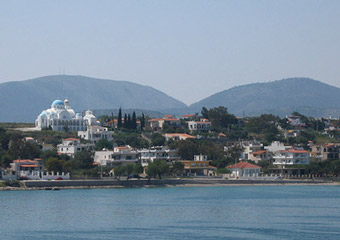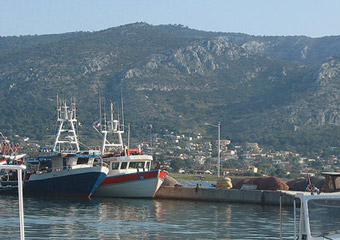 Which places should I not miss in Salamina?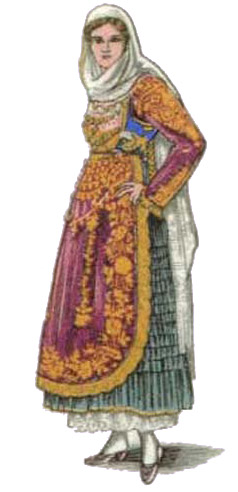 First of all, there's the Faneromeni Monastery, on the northwest coast. This beautiful monastery, which was used as a hiding place for Greek freedom fighters, looks across a narrow gulf to Ancient Eleusis. Its Byzantine church was restored by the Venetians and it has fine 18th century frescoes vividly depicting the Last Judgment. Today the nuns welcome the visitors and tend the gardens.
Salamina also has two museums. The Archaeological museum is housed in an abandoned monastery with a 15th century chapel and has a pretty decent collection. As for the Folk Museum, it holds a wide collection of costumes and dolls, ships' models and sea paintings by Aristidis Glykas.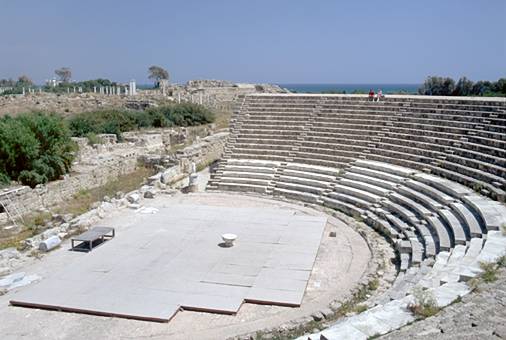 Are there any archaeological or historical sites in Salamina?
Unfortunately, no. As I've already said several times so far, Salamina is not the kind of island where you'll find the things you'll find in other Greek islands. It's more ideal for a weekend pop-up visit while you're visiting Athens.
What about Salamina's beaches?
Salamina is mostly a wooden island, but there are a couple of beaches that you can visit. Most of these can be found at the southern district of the island. There's Kanakia, Peristeria, Giala and Satirli, to name a few.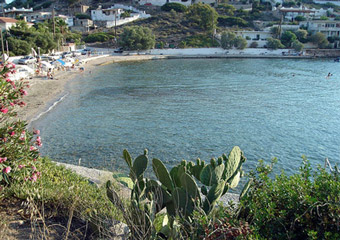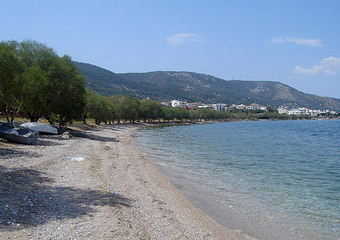 Where should I eat in Salamina?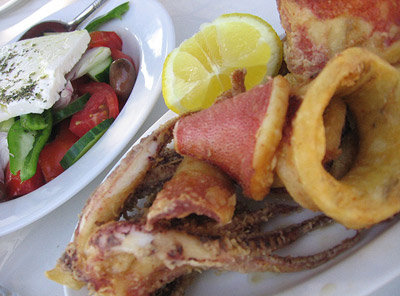 Since Salamina doesn't get many foreign visitors, most of its tavernas are purely Greek and the food is not only good, but also reasonably priced.
Karnagio has an unattractive appearance but it serves excellent and cheap seafood. Same thing applies for Bakothanassis: the view is not great, but the seafood is exquisite.
O Christos has excellent food and low prices too. Ali serves excellent Arabic specialties, besides the usual Greek dishes. Try the kebabs there, they're amazing.
Skerlou is a fish taverna with great mezedes. As for Vassilious, it's a decent family-run taverna.
How do I get to Salamina?
As I already said, Salamina is quite easy to reach. There's a car ferry every fifteen minutes from Perama to Paloukia and at least five per day from Piraeus.