Greek Beaches

As you may have already noticed in my guide I dedicate a special part to every island's beaches so that you know what to expect when you finally visit one of these islands or to make up your mind on which places to visit if your decision is based upon this issue.
It is a fact that Greek beaches are famous all around the world for the clarity, cleanliness and impressiveness of their waters' colors and many tourists come in Greece for snorkeling and diving apart from swimming since the bottom of the sea presents an interest that urges you to explore it. Beaches vary from place to place. The sand colors are different, other beaches are windy and others not, some have pebbles and sea weeds, big rocks or smaller, hot springs or cool currents.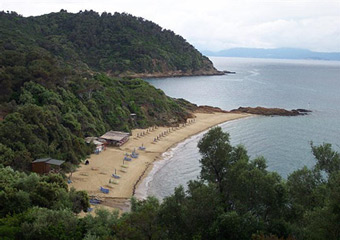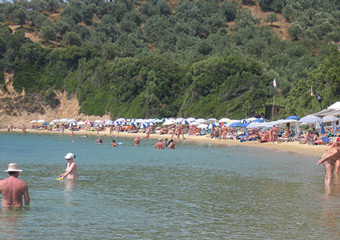 Another issue that may come in handy in your own beach exploration may be which beaches are accessible by nudists and which are not. Where is topless swimming allowed, which beaches are mostly frequented by families, which from younger people or couples, which ones are tropical, which are sunny, which are beautiful and if there are taverns and cafes nearby, canteens, sun beds, umbrellas and is access to them easy or not? Many beaches can only be accessed by boat while others by bus, car or walking or a combination of walking and driving. Here you will also find information on the isolated beaches of every island, the ones that most people don't know about but mentioned to me by locals and the busiest and most crowded beaches for those who need people around. Water sport facilities, water parks and extreme sports related to the sea are also available along with private, non-private, organized and non-organized beach information.
So, this beach guide will help you tour around the islands to explore the black sand bays of Santorini, the sunny nudist beaches of Crete, Rhodes and Skiathos famous all around the world, the turquoise waters of the beaches in Zakynthos, the shores surrounded by pine trees in Lefkada, the crowded and gay friendly bays of Mykonos, the long sandy beaches of Rhodes and the windsurfing beaches of Paros.
What is certain is that you won't be disappointed by the Greek beaches. Swim in the waters of as many beaches as possible and form your own opinions according to your tastes. Visit all the Greek islands since the one is better than the other and I can only hope that my guide will be of some help to you. Have a nice vacation!