Skopelos
As I already said in the main page, I'm a teacher. Actually, I'm a literature professor in high-school. I teach Greek Literature and Latin Language. My students seem to like me enough (although you never know) and when I told them about this site some of them even asked me to tell them when my "articles" would be published so they could read them. So, I'm going to do them a favor and refer to the high-school teacher I had. and hated.
What will this have to do with Skopelos? Actually, a lot. This teacher (who I won't name, of course) taught Latin Language. She was an old lady with a turkey-like face and a bitter, annoying voice. So, this woman used to complain about everything, from the broken chalks on her desk to the way the sun was reflecting on her face through the window.
Yet, one day something miraculous happened: she actually said something good about something. That. was Skopelos.
It was the only good thing she ever said about anything. For years, of course, I didn't bother visiting Skopelos. I didn't boycott it because of her or anything, I just didn't. But nine years ago, I did. That's when I realized how right she was. Skopelos is a beautiful island.
Skopelos has not totally succumbed to tourism, as we expected (it's simple math, really, the teacher hated tourists, yet liked this island). Also, Skopelos is the most original, "authentic" if you like, and traditional of the three Northern Sporades, having escaped earthquakes and Nazi vindictiveness over the years, thus escaping any major changes as well.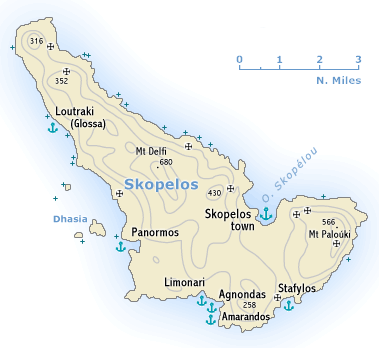 Skopelos Hotels
If you search for accommodation in Skopelos I recommend you to visit Skopelos Hotel Online Bookings. There, you can make your reservations directly to the hotels and find rooms in low prices and useful guest reviews.

What does Skopelos look like?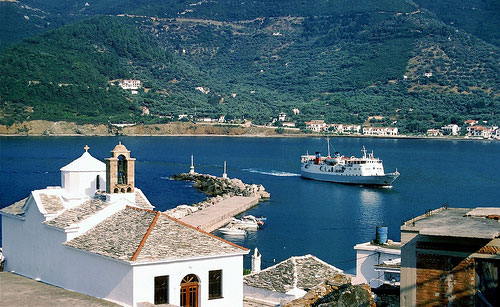 Skopelos is an island quite easy to explore, with a beautiful pine-covered interior, full of plum orchards and kalyvia (farmhouses). It has its fair share of good beaches, but they're not exactly its forte. Churches, on the other hand, seem to be, since there's 123 of them and numerous impressive monasteries in the hills. Skopelos has many mansion houses and myriads of shops selling local delicacies such as honey, prunes and various rather delicious sweets.
Also, have you ever heard of the classic old Sporadhan town houses? You know, with the wooden balconies? Oh well, you probably haven't, but Skopelos is quite full of examples of this type of houses.
Which places should I not miss in Skopelos?
Well, as I mentioned above, there's lots of monasteries that are quite impressive and definitely worth even a short visit. But I'm only going to recommend three of them, just to keep this simple: Moni Evangelistrias, built in 1712, a beautiful monastery where you can buy the nuns' handicrafts, Metamorphosis tou Sotiros, one of the oldest monasteries in Skopelos and Moni Timiou Prodromou.
Then there's the Folk Art Museum. Situated behind the harborfront in a quite charming 19th-century mansion, it exhibits pieces of furniture and examples of traditional local costumes.
Are there any historical or archaeological places of importance in Skopelos?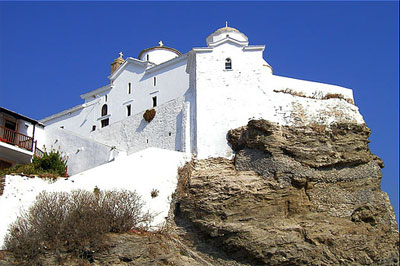 First of all, there's the beautiful Venetian castle. If you knew me personally, you'd know I kind of have a thing for castles, but especially this castle is rather spectacular. It was built by the Ghisi family in the 13th century and it stands on the site of the 5th-century BC acropolis of ancient Skopelos, the island's oldest settlement. It's unfortunately mostly ruined, but it still doesn't lose much of its charm. You can reach it by climbing the stairs from the Church of Panagia at the edge of the harbor.
Then there's Asklepeion. Half submerged in the sea in a location known as Ambeliki, what remains of this 4th-century BC temple of Asklepios and its ancillary buildings is only ruins, but it's still worth your time.
On a hill 300m northwest of Glossa's port of Loutraki you'll find the ruined walls of the ancient Citadel of Selinous and a ruined temple of Athena, dating from the 4th and 5th century respectively.
Finally, north of Glossa's port there are springs that supply the village with water and ruins of Roman era baths.
Which beaches should I visit in Skopelos?

As I said before, Skopelos has its fair share of beautiful beaches that you can visit. The things most of them have in common are their pebbles and crystal-clear waters. For more detailed information on the island's best beaches such as Limnonari, Armenopetra and Loutraki visit my page Skopelos Beaches.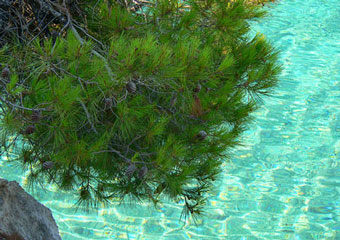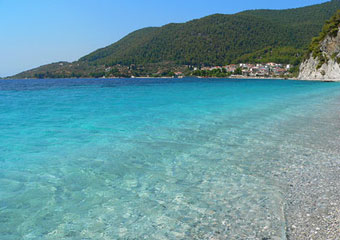 Where should I eat in Skopelos?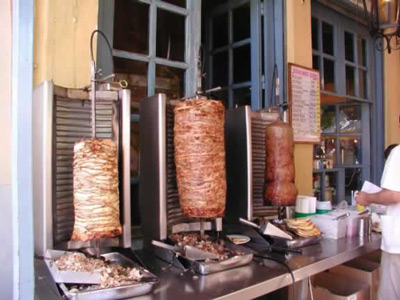 Thankfully, your options are far from limited when it comes to eating in Skopelos.
Let me start with Taverna Ta Kimata O Angelos. Open since 1928, this family run traditional-style taverna is the oldest on Skopelos. Dishes like mousakas, yuvetsi (claypot pasta) and stuffed zucchini are quite tasty.
Taverna Peparithos is a low-key courtyard eatery with specialties like rabbit stifado (delicious, as my friends told me - I stopped eating rabbit the day my aunt brought me one as a gift) and horta (wild greens). Ouzeri Anatoli (=dawn) is only open in the summer. It has live music and tasty mezedes. Finally, Perivoli Taverna has a Greek and international menu with a number of vegetarian dishes, plus a good selection of wines.
For traditional Greek tastes go to Alexander in Pano Geitonia, and for traditional dishes from Skopelos choose Kipos tou Kalou.
For fresh fish go to Molos at the pier, while for the most rejuvenating garden visit Perivoli for lunch or dinner.
What about nightlife?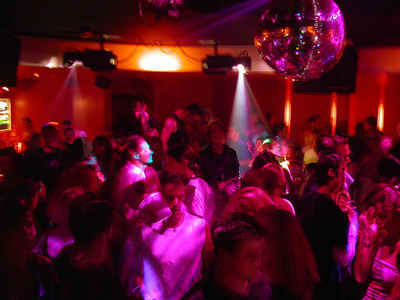 Skopelos' nightlife may not be as wild and lively as it is in other Greek islands, but it most certainly is rather satisfying.
First of all, there's Oionos Blue Bar, near OTE. Housed in a traditional Skope-lean place, it offers jazz, blues, soul and world beat music.
Then there's Platanos Jazz Bar, an atmospheric little place that is mostly a transition spot, from a hangover or towards one, if you get what I mean. It's the kind of place where you can relax, listen to jazz, blues and salsa, maybe eat breakfast, depending on what time of day you visit it.
Metro Club is a rather popular club that plays mostly high-volume Greek pop. As for Dancing Club Kounos, it's a mix of soul, hard rock and a touch of Greek music.
Finally, don't miss Babalos Bouzoukia, a courtyard club featuring live rembetika music, where things get a lot more exciting after 11 pm.
How do I get to Skopelos?
The ships from Sporades sail from Agios Konstantinos and the trip lasts about 4 hours and 30 minutes. Call Agios Konstantinos port police for information tel. (+30)22350-31759. Skopelos is 58 nautical miles away from Volos and the trip lasts 4,5 hours and 45 nautical miles from Loutraki with a trip duration of 3,5 hours. For information dial (+30) 24210-28888. During the summer flying dolphins sail from Agios Konstantinos, Volos, Moudania (Chalkidiki) and Kymi while from this summer and on, Skopelos will have a direct connection with Thessaloniki. For information from the port police of Skopelos dial (+30) 4240-22180.