Chania Traditional Villages
Agia Roumeli
Agia Roumeli is the ideal place to calm yourselves and get away from the outside world even for a little while. It is a location with strong character and soul, surrounded by rugged mountains that are breathtaking and a wonderful beach with pebbles. The village is quite distant, isolated, the only ways to reach it are by boat or walking since there is no road. This is also the location where the Samaria Gorge is ending.
Agia Roumeli doesn't have a nightlife, cinemas or any other form of such entertainment but there are many things that one can do. The village is attached to the wildest location of Crete where one can spend whole weeks exploring or there are just so many isolated beaches where you can just relax and enjoy the scenery while swimming and sunbathing.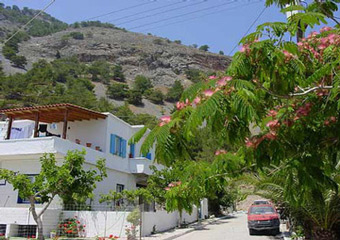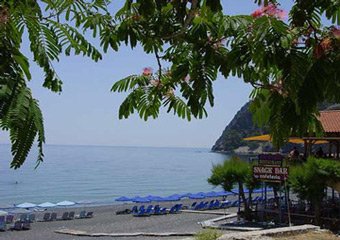 Loutro
What makes this village unique is the fact that it doesn't have any roads inside or towards it. Its only connection to Sfakia is with the ferry going to Sfakia - Loutro - Agia Roumeli (mentioned before). Its sea is always so calm that it resembles a lake. The reason of this settlement isolation is the steep cliff behind the last houses of the village. From there you can find a trail that leads to Anopolis. The view of the Venetian castle in the bay's entrance is magnificent. If you want to stay you won't have trouble finding a room.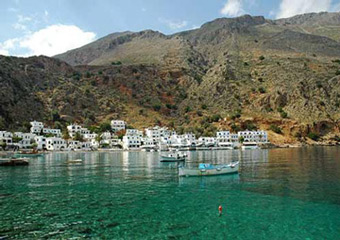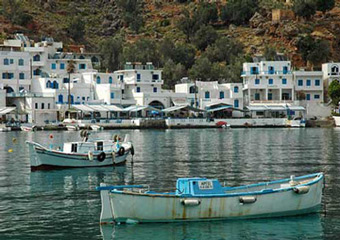 Sfakia Town
The town of Sfakia is a wild spot full of gorges, steep cliffs and difficult passages. This is understandable if you bare in mind that the name Sfakia comes from the word "Sfax" which means gorge in Greek. During the war with the Turks the villagers were occupied with sea trade and piracy. All the wealth that they had gathered though, was stolen and their houses were burnt in 1770 and also in 1821. It is thought that the people of Sfakia are genuine ancestors of the Dorians.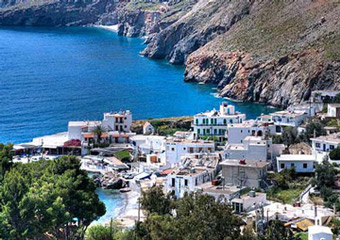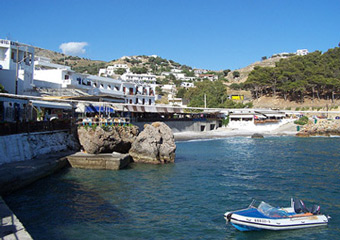 Komitades - Skaloti
And finally, two more of the traditional villages that you may want to visit are Komitades, a settlement full of greenery because of the olive trees that overwhelm the area and Skaloti.