Santorini Argyros Mansion Museum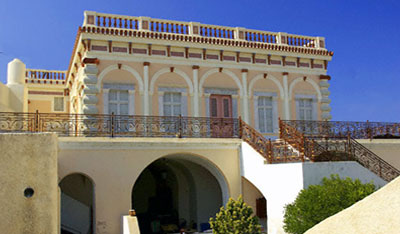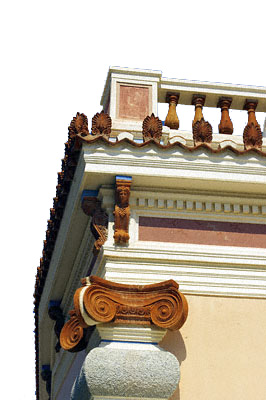 Argyros Mansion is situated in Mesaria. Its ground floor was traditionally built in 1860. It originally had five rooms, a wine cellar, an oven and a wing used for pets. Today these rooms are renovated and used as a first class guest house.
The impressive mansion, one of the few saved samples of neoclassic architecture in Cyclades, was built on top of the initial building in 1888 from the wine merchandiser George Argyros. The earthquake of 1956 caused serious damages to the mansion that was abandoned till 1987 when its reconstruction was decided with the supervision of the Greek Ministry of Culture.
Its model reconstruction practices were awarded with the Europa Nostra diploma of the European Union for the Protection of European Architecture and Natural Heritage.
Inside the mansion you will see furniture of western Europe origin, decorative ornaments, icons and paintings, cooking devices as well as many more objects found in mansions of the 19th century in Greece.
The Argyros Mansion is open from the 1st of May until the end of October daily (except from Mondays and Thursdays) from 10 am to 2 pm and from 5 pm until 7 pm.
Argyros Mansion in Santorini, Messaria Village
Messaria, Santorini, Zip Code 84700
Tel. +30 22860 31669
Fax: +30 22860 31669
e-mail: argyrosmansion@gmail.com