Santorini Folk Museum
The Santorini Folk Museum was founded by the lawyer and journalist Emmanouil Lignos in 1974 and its collection is exhibited in a cave house built in 1861 in Fira. The hallway and the large domed living room are maintained exactly as they were at the beginning of the 20th century with the furniture, decorations, the woven cloths, the gramophone and the photographs of its first owner. Inside the bedroom you will notice the handmade marital crowns (called "stefana" in Greek used in Christian Orthodox marriages) made from vine twigs wrapped with cotton, colored ribbons and artificial lemon flowers kept steady by golden thread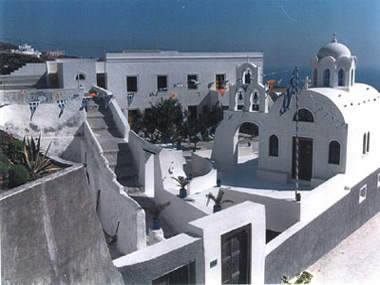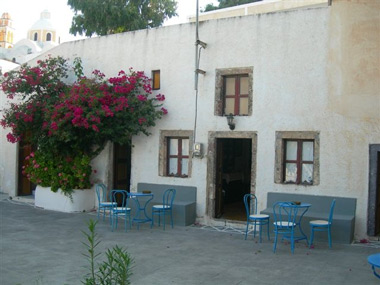 In the children's bedroom you will see a beautiful metal bed while in the plain dining room you will see a large chest where they used to keep the barley, flour and bread.
There is also a cellar set inside a cave with old jars used to storage oil and wine as well as a kitchen with clay pots and a stone plate used to close the entrance of the oven. Inside the canava, the small winery of the house, a distinguished device is the "maggano" with which the remains of the grapes were crashed as well as big wooden sticks called "kopanoi" that were used to put pressure on the grapes left in the sun to dry - from these grapes Vinsanto, the sweet wine of Santorini, was produced.
In the museum you will also have the opportunity to take a look at furniture and equipment traditionally used by professionals of the time such as carpenters, shoemakers, coopers and pressmen. You will also admire the traditional suits of local men and women.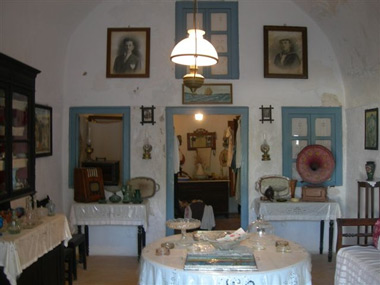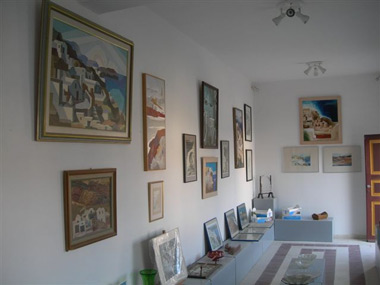 Inside the enclosed yard of the museum there is a small church of Agios Konstantinos built in 1993 along with the new wing with works of famous Greek artists such as Nikos Hatzikiriakos - Gikas, Panagiotis Gravalos, Paris Prekas and Valias Semertidis.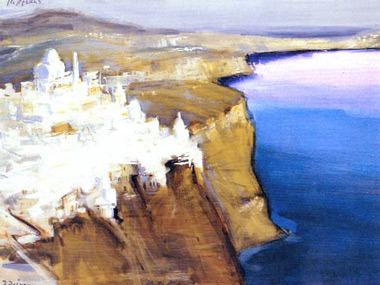 The historical records of the museum include ecclesiastical and commercial manuscripts, lithographies, marriage contracts as well as rare photographs of Santorini since 1895.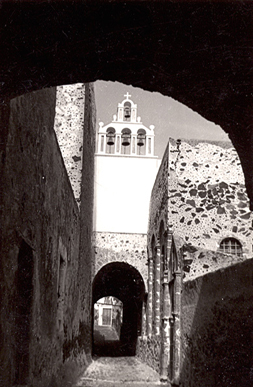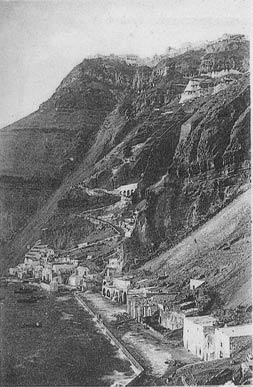 The museum is open daily from 10:00 - 14:00 and 18:00 - 20:00 and there is a small entrance fee.