Santorini Traditional Villages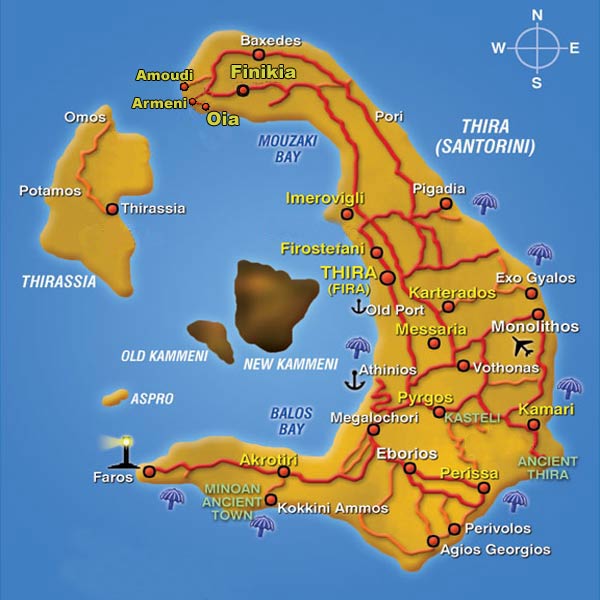 Santorini has a few traditional settlements that you may want to visit. I was always impressed by Santorini as an island let alone its traditional villages that give out a pretty good picture of the local ambience and color.
There are a few villages which are characterized as traditional by the Greek Tourism Organization, a few others that are pretty traditional if you ask me but not acknowledged as such by the Greek Tourism Organization and one or two that I thought of as crucial to mention either because tourists like to visit them so much or just because I like them.
So, if you are ever in Santorini dont miss the opportunity to visit Akrotiri, Emporio, Imerovigli, Oia, Pyrgos, Fira and Finikia which are acknowledged as traditional settlements by the Greek state, Amoudi and Armeni which are two small picturesque ports that look like paintings, Megalochori and Firostefani, my own favorite and Kamari the product of the rapid tourist development with its hotels and bungalows.
Each one has something different to offer but what I am certain of is that they'll all stay in your hearts after you return home.

Visit More...