Spinalonga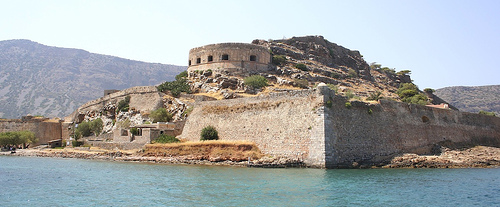 The island of Spinalonga is located in the eastern part of Crete, near Elounda. It's official name is now Kalydon and it has not yet been known why it has changed but most people keep calling it Spinalonga. This was the name given to it from the Venetians who could not pronounce the original name of the island, Stineloda, so they adjusted it to their language where spina longa means long thorn. It is also said that it took its name from an island in Venice which is currently called Giudecca. In 1579 the Venetians built a fortress on Spinalonga and kept control of the island until the possession of the Turks in 1715.
The island is also notable for being one of the last active leper colonies in Europe from 1903 until 1957. The last inhabitant, a priest, left in 1962 after the last commemoration of the last leper who died there.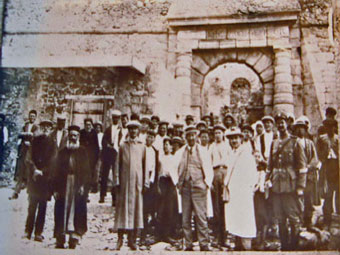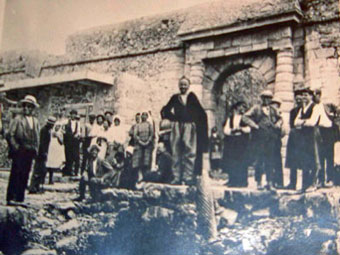 The island has two entrances. The first one, also called Dante's Gate was a tunnel used by the lepers and it was called this way because the lepers didn't know what was going to happen to them once they reached the island. Food, water and medical attention were available to them there while in the outside world they used to live in caves away from civilization.
Spinalonga today is one of Crete's main tourist attractions. Apart from the fort and the abandoned leper colony the island is known for its wonderful pebble beaches. You can reach it from Elounda or Agios Nikolaos by boat. There are no hotels so don't plan on staying there.