The Gorges of Crete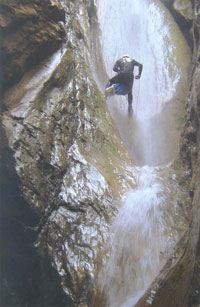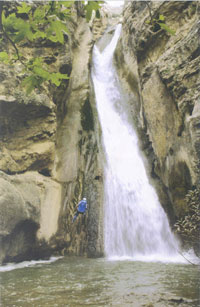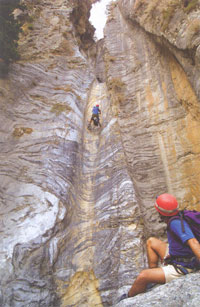 Twenty-four million years ago the collision between the African and the Eurasian tectonic plaques created tremendous differences on earth, meaning rises and sinkings, which formed the area of Greece. Later on, after many changes that were due to the climate, earthquakes and changes of the sea level Crete was formed. Crete has more than 250 gorges that the common trekker can't visit on his own, without having the experience and the contemporary technical means. To learn more information on them take a look at an excellent guide called "Canyoning" written from Yiannis Bromirakis who was born in Crete. Inside you will find details on 34 of Crete´s gorges and useful maps.
I will mention the names of the gorges described in the guide so that you know the names and give brief descriptions of one or two just to get an idea. But seriously buy the book if you are into "Canyoning". So here they are: Klados, Sapounas, Sfakohonos, Sikia, Rodakino B, Kria Vrisi, Kamaraiko, Valaha, Agia Paraskevi, Abas, Mesosfini, Ethiano, Maridaki, Tsoutsouros, Roza, Psoraris, Erganos, Psaro Nero, Eligas, Lapathos, Zonari, Portela, Kavousi, Arvi, Ligia, Panagia, Kalami I, Havgas, Mesonas, Ha, Asprolithos, Agios Andonios, Goudouras and Mesa Apidi.
Let's start with Kamaraiko maybe the biggest gorge of Crete in length. It is wide in the beginning and then becomes more narrow with big and difficult descents as you reach the end. It is impossible to visit it in winter because of snow and you must also have strong legs and stamina.

Now, moving on with Tsoutsouros, the smallest gorge in length in Asterousia mountains, it is quite easy to cross though it is narrow in the end. You can cross it any month of the year.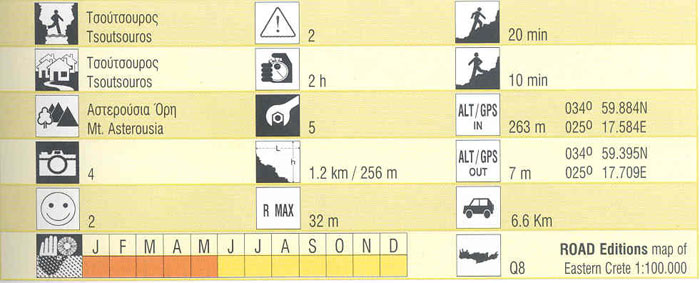 Next Roza, a dry, small and narrow gorge with a vegetation so dense that you will have to cut some branches in order to pass. It is one of the few gorges on the northern side of the island. During the winter you will have to be careful of the landslides.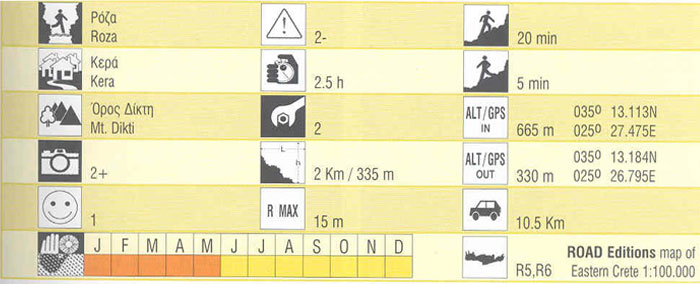 Portela is the most difficult gorge of Crete, especially when there is water flowing. The water level rises unexpectedly after it has rained so be careful! It starts from Hondros village and ends in Keratokambos. It is very difficult to pass this gorge if you are not experienced. It is divided in three sections and the middle one is the most dangerous.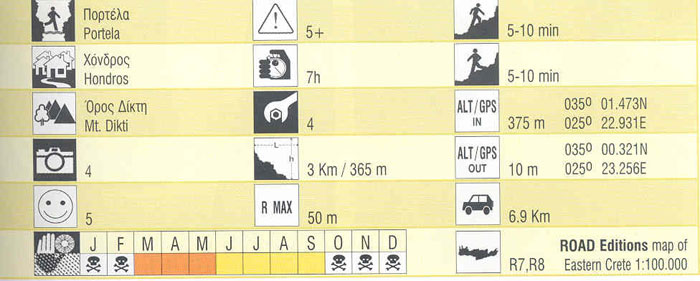 And finally, Ligia, a completely dry gorge with beautiful rocks and stalagmites on its waterfalls. A wide range of techniques is needed in order to pass it and that's why it is ideal for training the new explorers. At the end of the gorge you will see an imposing waterfall which unfortunately ends up to a rubbish dump that prevents you from moving on with your descent.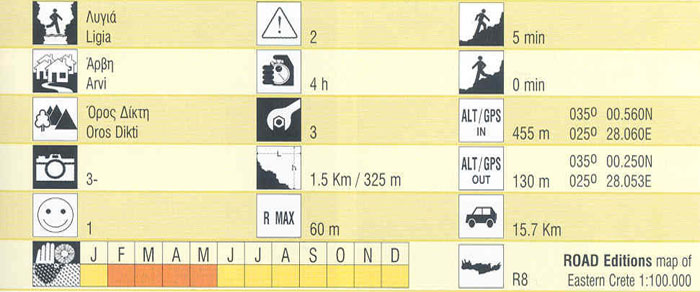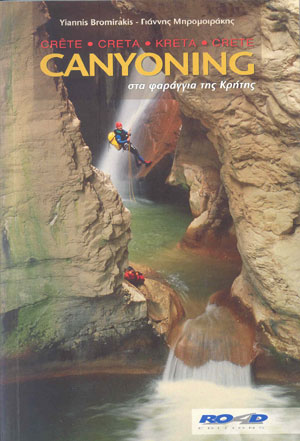 Canyoning at Crete gorges
by Yiannis Bromirakis