Nudist Beaches in Crete
As you may have already noticed there are many nudist beaches all around the Greek islands. Some of them have special permissions and some don't but nudism is quite common in some of them so nudists don't face problems from other swimmers who may be in their swimsuits. In non-licensed nudist beaches naturism is sometimes forbidden during the weekends, in July and August when many families with their children go for swimming so you have to be careful. Sometimes they put signs to prevent swimmers from taking off their swimsuits but topless swimming is very common everywhere. Crete is a traditional place and it is expected that the locals may show discontent, so try to be subtle.
Below you will find some of Crete's non-licensed nudist beaches which are mostly on the southern part of the island.
Filaki
This beach is situated 500m before Sfakia and it is used by the hotel Vritomartis. It is divided in two parts one for everyone and one only for naturists.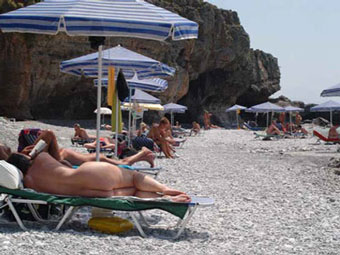 Glyka Nera
An impressive beach between Loutro and Sfakia that you can only reach by boat. Near Loutro there are also four more beaches for naturists that you may want to visit. Pervolaki, small Pervolaki, Timios Stavros and Marmara.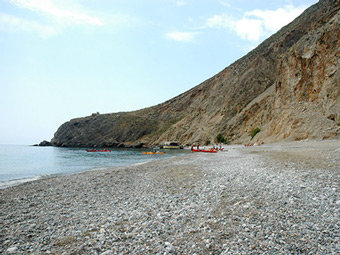 Sougia
If you decide to go to Sougia choose the eastern edge of the beach for skinny dipping.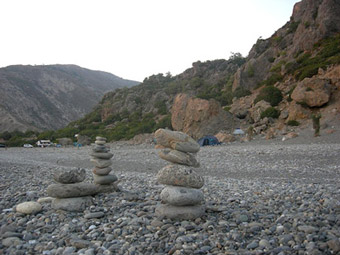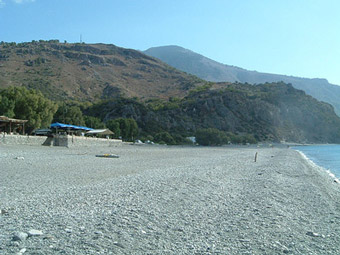 Plakias
Plakias is a huge stretch of golden sand which is the continuation of the village's big beach. There are sun beds, umbrellas and showers for naturists as well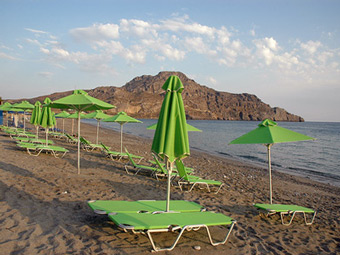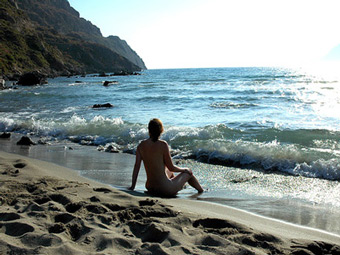 Ammoudi
Near Plakias village you will find Ammoudi, a holiday resort where there are some nudists. Their majority though prefers to swim in Ammoudaki which is in a small cove on the right of Ammoudi.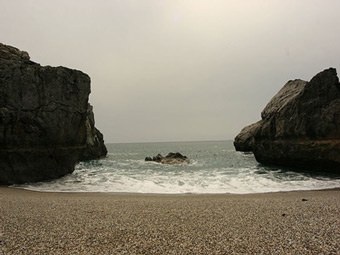 Palaiochora
Palaiochora has long sandy beaches that can also be used by nudists.

Agios Pavlos
You will get there after an hour of walking east of Agia Roumeli. The beach is very large and practically deserted.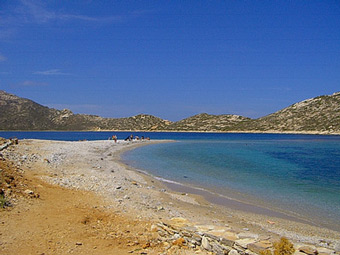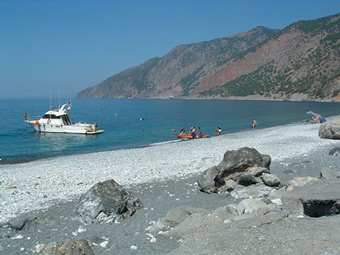 Lentas
Lentas is another beach that you may want to visit. Many naturists show a preference to it.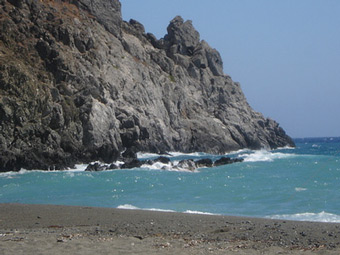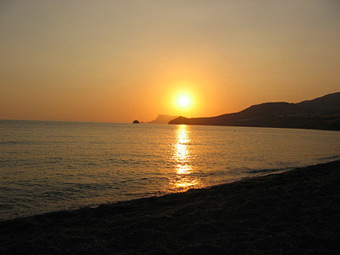 Komos
Matala were known during the sixties as a hang-out for hippies who used to sleep in the caves. To the north of Matala you will find probably the best nudist beach of the island, Komos. To reach it you can either walk or drive. While strolling on the beach be extra careful of the sea turtles since this is one of the places that they hatch their eggs. There is also a taverna towards the south.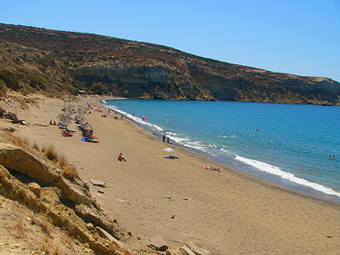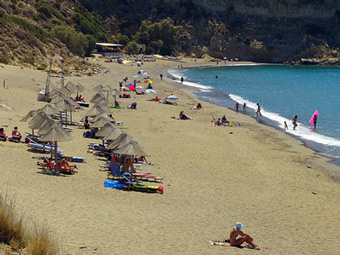 Agia Roumeli
Far from the main beach as you move towards the East opposite to the direction of Samaria river you will find a nice beach ideal for skinny dipping.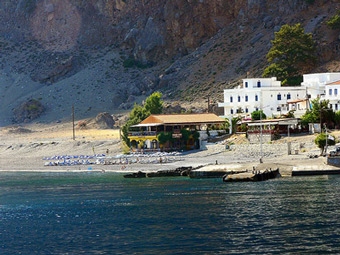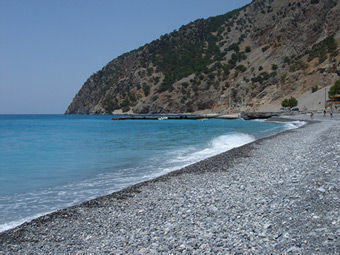 Gavdos
Gavdos is the ideal location for naturism since it is isolated. The most popular nudist beach of the island is Agios Ioannis where the percentage of naturists reaches up to 100%. The majority of Greek nudists seem to prefer Gavdos for swimming.