Crete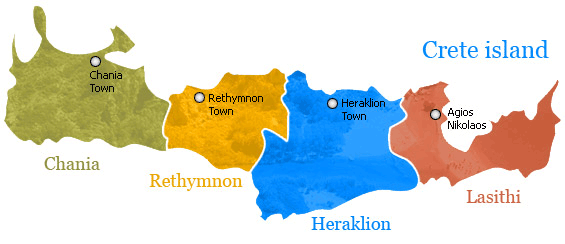 Agios Nikolaos
Bananas are cultivated in southern Crete. Well, you should not be surprised.not only Africa and South America have the privilege of cultivating this delicious fruit. The yearlong sunshine and the sweet, hot climate of Crete are ideal for the cultivation of bananas. As a result, apart from olive oil, Crete also exports bananas! The Cretan bananas are smaller in size, but have a very rich taste.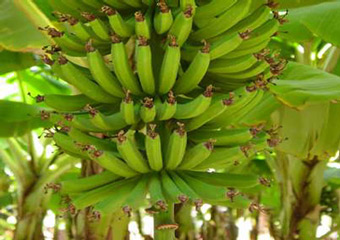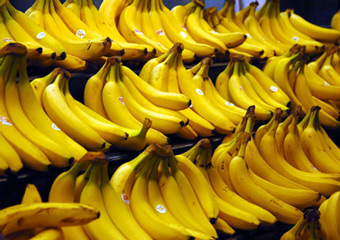 Cretan Cuisine has olive oil as its base. Fresh vegetables, legumes, fruits and cereals are the main ingredients of Cretan dishes. The Cretan culinary triumphs are characteristic of the Mediterranean Cuisine, which is believed to offer the healthiest diet! Even the deserts are made with natural sweeteners, honey and syrup from grape juice. The Cretan cuisine can explain why Cretans live for that many years!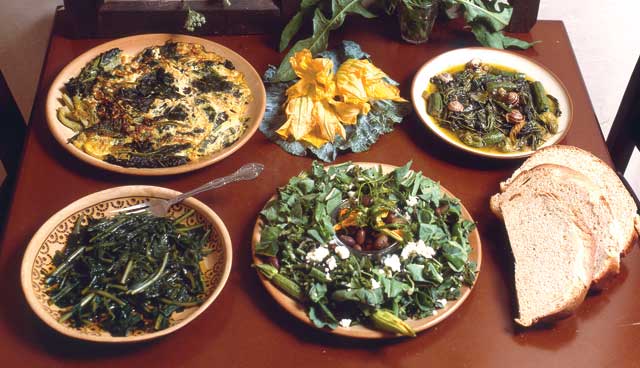 Dancing is a beloved activity of all Greeks. Cretans have their special dance culture and dances, which accompany them to every celebration. The Cretan dances date back to the Bynzatine years, and have martial origins. Today the dances are divided in the so-called syrtous dances (shuffling" style, usually slower) and pidikhtous dances (hopping style). My favorite dance is pentozali which derives from Eastern Crete and is a hopping, quite spectacular dance. It consists of five main steps.
Other traditional dances of Crete are sousta, balos, sirtos, kastrinos...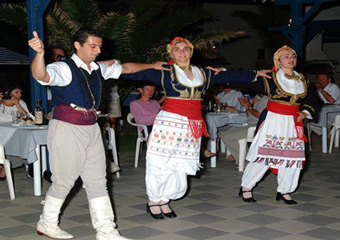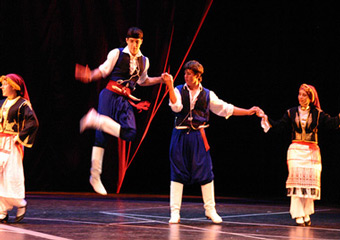 Easter in Crete is maybe the best time of the year to visit it. The natural beauty of the island cannot be compared, as in spring in Crete everything is flourishing. Moreover the tradition connected to the Easter celebration are preserved vividly and the majority of the locals participate in various celebrations. I've spent sometimes Easter in Crete and I still cannot compare it to anything else.
Frankish Bishop of Athens, L.Petit has said for Crete: "A fertile land that has always given birth to the worthiest of men both in Church and State, in science and letters, in the economy and in war... "
Guns are -strangely- part of the customs of Crete. In the villages of Crete, even today one can see men carrying carbines. In special events, such as weddings or childbirths, at local festivals and celebrations, most of men attending are armed.do not think that they intend to attack each other. There is the custom of shooting in the air, as a sign of joy. This action is called by the locals balofies.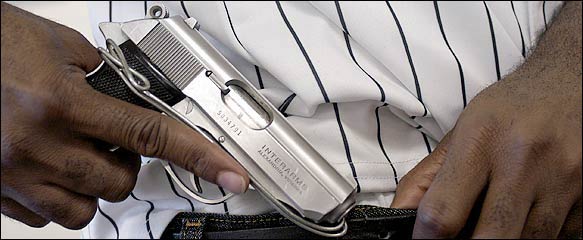 Heraklio: a Prefecture and the bigger city of Crete. Access to Heraklio is easy and is cloze to the famous archeological site of Knossos. Its population of 300.000 inhabitants make Heraklio remind more a modern city in the heart of the biggest Greek island.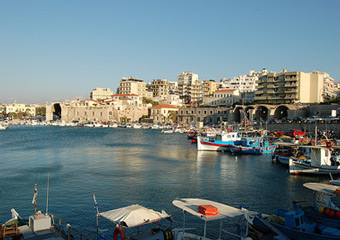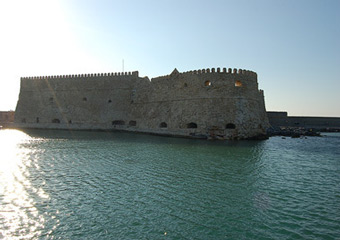 Ierapetra town lies in the south of Crete at Lassithi Prefecture. It is the 4rth biggest town of Crete, with its 21.000 residents being very proud for their roots. Many different tribes and nations have been to Ierapetra, from Romans and Arabs to Venetians, Turks and even Napoleon of France. The "bride of the Libyan Sea", Ierapetra has also many times been the shelter of pirates. Even if this is the first time you hear of Ierapetra, let me tell you that you've already seen its beach; the famous scene of the film Zorba the Greek with Anthony Quinn dancing Sirtaki, was filmed at Ierapetra beach.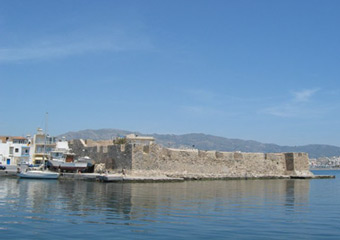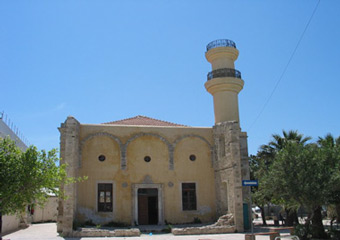 Jet Set in Elounda: Everyone, from Hollywood stars to politicians and from Arab sheikhs to ordinary people, searching for some luxury and isolation visits Elounda. This holiday resort is compared frequently to Saint Tropez - well I believe it's much better! The luxury hotel and bungalows at Elounda Bay have hosted famous personalities and demanding clients, leaving them always satisfied and making them want to come back. Wanna try it yourself?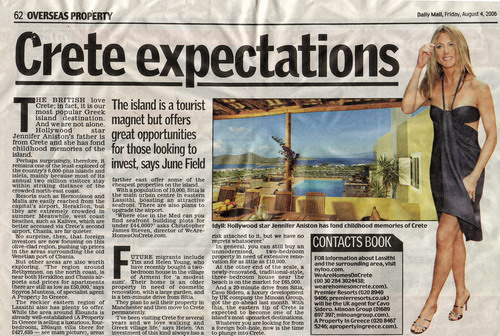 Knossos is the most famous site of Crete. The archeological site is enormous and visited by millions (oh yeah!) of tourists every year. This is where the Palace of King Minos has been and where the mythical Minotaur lived.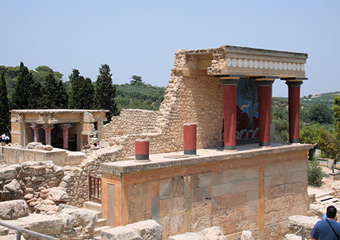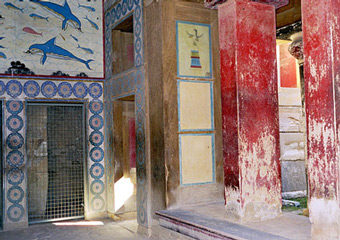 Lyra is the characteristic music instrument of the Cretan music. Music has always been the way Cretans express their sorrow or joy. Lyra is a pear-shaped wooden instrument with three strings that while played is supported on the knee. Lyra instrument, along with laouto and bouzouki, are the necessary "ingredients" of the music of Crete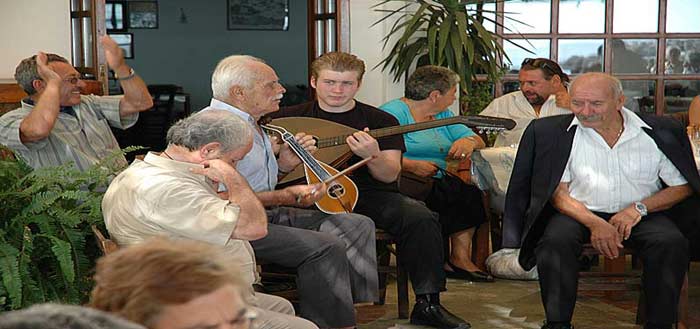 Minotaur , the mythical creature is also a Cretan! With the body of a man and the head of a bull, Minotaur according to the legend lived in the Labyrinth of the Knossos Palace. But the myth could not be complete, if it didn't inform us how the Minotaur was born. Wanna know? So, Minos asked from god Poseidon for a sign that he'd get the throne instead of his brother. Poseidon sent him a white bull, as a sign, on the condition that Minos would sacrifice him to honor the gods. Minos became the King, but could not sacrifice the white bull due to its incredible beauty. He sacrificed another bull instead, believing that Poseidon would not notice. But according to Greek mythology, no one can pull the leg of gods! Poseidon was irritated by the act of King Minos and cursed his wife Pasiphae. From then on, Pasiphae felt incredibly attracted by bulls and wanted to seduce the most beautiful of them, the white bull. With the help of Daedalus (who later constructed the Labyrinth) queen Pasiphae masqueraded as bull and.you can understand what she've done with the white bull! The outcome of this, let's call it, union was Minotaur, the bull of the king Minos!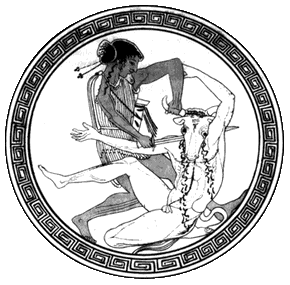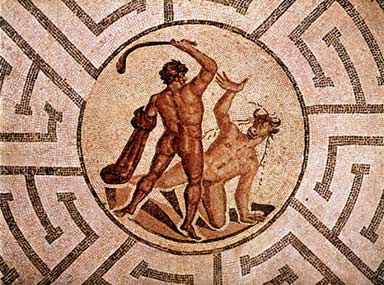 Ntakos: a traditional delicious Cretan dish. Takes a moment to prepare, but is so delicious, so refreshing.you definitely gonna like it. Ntakos consists of a barley rusk, which you dive one moment into water so as to become soft, fresh chopped tomato, small pieces of mizithra cheese, oregano and lot of extra virgin olive oil. Got Hungry?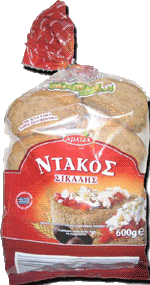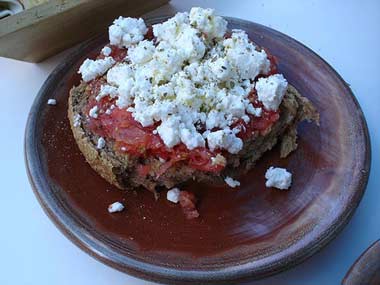 O.F.I Crete meaning Omilos Filathlon Irakleiou. This does not ring you any bell , uh? In English O.F.I. means the Fans' Club of Heraklio and as you can understand, OFI is a football association of Crete. Since 1976 OFI is playing in 1rst division of Greek Championship and has several times participated in UEFA Cup and Champions League. Though I am not a supporter, I really enjoy talking with Cretan OFI fans on football - the conversation can get really hardcore!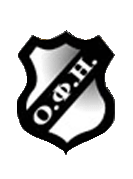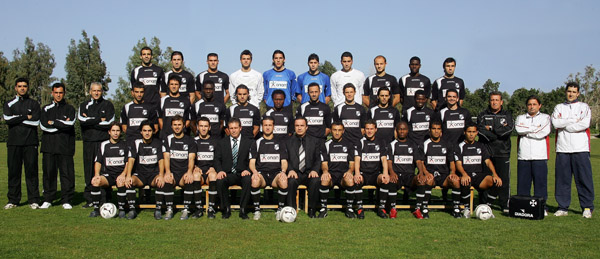 Psiloritis Mount, the pride of Crete! From east to west of Crete expand the White Mountains, a mountain range, called in Greek as Lefka Orh. The highest mountain of the range is Psiliritis (also known as Mount Idi). The natural beauty of these mountains is immense and the
Quote by Nikos Kazantzakis ( Cretan author) that could be referred to Crete, too: 'Every perfect traveler always creates the country where he travels. "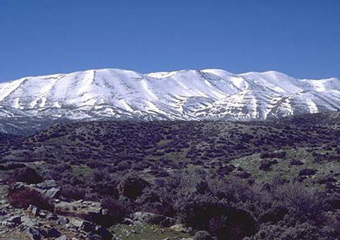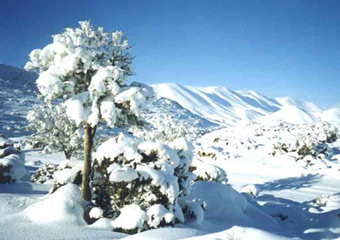 Raki or Tsikoudia is the traditional beverage of Crete. It accompanies Cretan meals and every Cretan festival. Treats of raki very common, so do not be surprised if someone you do not know offers you raki - and never reject, as it's an insult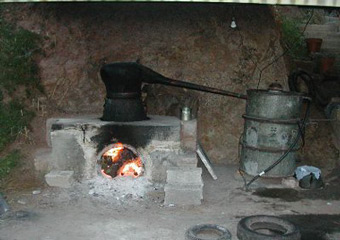 Samaria Gorge is the largest Gorge of Europe. It lies in Chania Prefecture and is since the 60's under states protection, as it is a real natural treasure. Samaria Gorge is the home of 70 indigenous plats and animals facing extinction, like the wild goat kri-kri Hiking through Samaria Gorge is allowed between May and October , but let me inform you that you have to be in a good physical shape! It gets really exhausting after the first 3-4 hours of hiking. ( oh yeah, hiking through Samaria takes a looong time, about 7 hours). I really enjoyed that experience at Samaria Gorge, but I am afraid I will never try it again!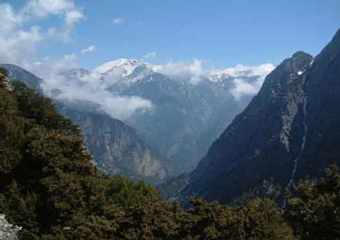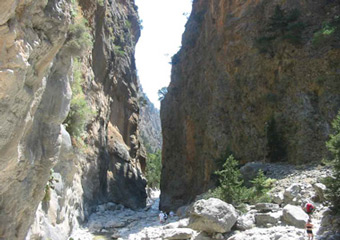 Tsoutsouros is a village 60km southern of Heraklio. It is a small village with no more that 100 permanent inhabitants, who are mainly fishermen. What makes Tsoutsouros village worth mentionining is its natural beauty & the fact that it's next to the archeological site of Inatos.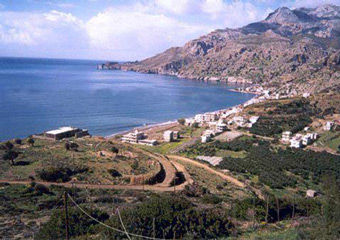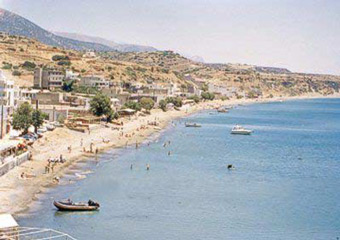 V for Vendetta: in this case we do not refer to the movie. In Crete the vendetta (feud) custom is still alive, and the fact that many Cretans tend to be armed everyday (reminds you bit of Texas, huh?) makes the situation even worse.

Crete remains partly a closed society, with the traditional big families playing an important role. It takes no more than a family to perceive itself to have been attacked, and the vendetta starts.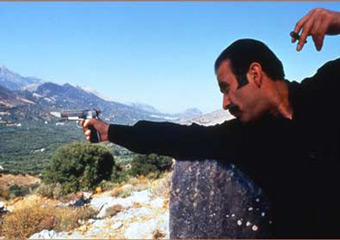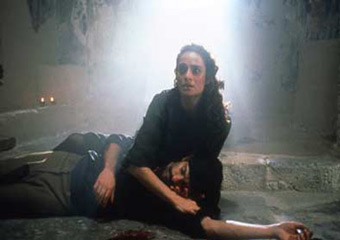 A vendetta and the bloodshed may last for years and years, as no sea is so open, as the inexhaustible sea of revenge. And ones in danger are members and associates of the families. Though today, of course, law of the Greek state rules out the rule of blood, some hardcore Cretan families at villages still preserve this hostile tradition!
World War II and the Battle of Crete: Maybe the most important battle of Greece against the Nazi troops. Cretans fought side by side with British and Australian troops from 20 May 1941 until 1 June, with the surrender of the Sfakia village. The battle of Crete remains a prominent event for three reasons: 1. it has been the first airborne invasion in history, 2. the Allies started deciphering Enigma code of Nazis, 3. the Cretans have showed great courage and willing to fight against the invaders.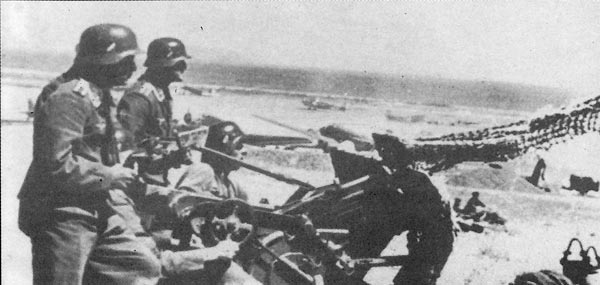 Xilouris Nikos is a famous lyra player, composer and singer from Rethymno Prefecture of Crete. He became famous all over Greece after singing Mikis Theodorakis, but he also made famous the special music of his birthplace all over Greece. Moreover he fought with his songs and performances the Greek military junta of 1967. For all these reasons Cretans have Nikos Xilouris in their hearts!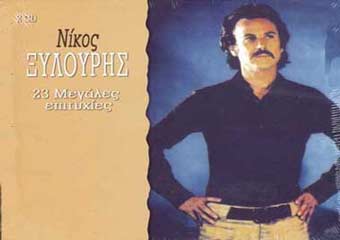 Yammas! You may already have heard this expression; it means Cheers! So when you are treated raki at Crete, do not forget to raise your glass and toast by saying out loud : Yammas!
Zorba the Greek is a book written by Nikos Kazantzakis and also a movie of Michael Cacoyannis released in 1964. Alexis Zorbas is the Cretan protagonist of the novel of Nikos Kazantzakis. The inspiration of the writer has actually been a friend of him, called Zorbas, whose death shook Kazantzakis that much, that he created this masterpiece. At the film Athony Quinn has the leading role, and at the famous scene of the Sirtaki dance of Zorbas on the beach, the music is composed by Mikis Theodorakis. Whole of the movie was filmed on Crete, homeland of both Zorba and his creator Kazantakis.