Hollywood In Greece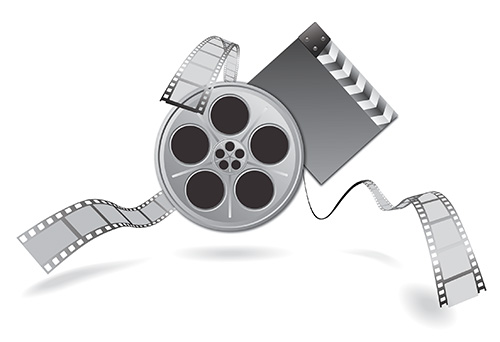 International movies that have been shot in Greece have made this country popular and even more famous for its landscape, culture and tradition.
In 1968, the movie Apollo Goes on Holiday presents Greece as a country where people dance, sing and party all time long.
Anthony Quinn with his special "sirtaki" taught everybody that Greeks are vivid and at the same time tricky while having a free spirit and noble behavior. Daryl Hannah and Peter Gallagher travel in Cyclades making a great "advertising campaign" for the greek islands where they experience love stories.
On the other side, Jules Dassin mixed ancient Greek tragedy with modern life, in 1962 and Melina Merkouri charmed everybody with her acting in the movie Phaedra.
Sophia Loren made people from all over the world believe that Greek women look so sexy as the Italian star does in the movie Boy on a Dolphin.
Nicolas Cage and Angelina Jolie showed off the beauty of Ionian Sea and especially of Kefalonia island in a movie that depicts the greek reality during Italian domination.
The famous stars from all over the world who visited Greece for the purposes of a movie have adored this country. In particular, Angelina Jolie keeps visiting it after the Lara Croft: Tomb Raider movie while it is said that she is going to buy a villa in Santorini island.
---
Movies Filmed in Greece
---
Apollo Goes on Holiday (1968)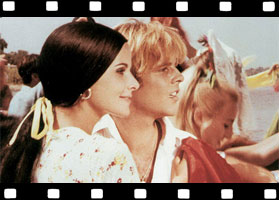 ATHENS, EPIDAUROS, NAFPLION, CORFU
Director: George Skalenakis
Thomas Fritsch is German despite the fact that the movie production is Greek-Swedish. He was a famous dubbing-actor for English movies that were dubbed in German.
Alexis Zorbas (1964)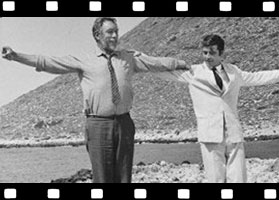 CRETE
Director: Michalis Kakogiannis
The popular soundtrack of this movie was created by the Greek composer Mikis Theodorakis. Its name is "Sirtaki" and it was the track played at Yankee stadium, Bronx for many years, at the beginning of a match, in order to cheer the fans up.
Anthony Quinn had his leg injured so he decided to dance the Sirtaki in his own way. The director, surprised, was told by Anthony Quinn that this peculiar dance was just a local variant of Sirtaki! He managed then to put his stamp with his special dancing.
The movie had been proposed for 7 Oscar nominations and won 3 of then.
Anthony's Quinn relation with Greece lies beyond the popular character of Zorbas. Having fallen in love with Rhodes island, during the shooting of the film "Guns of Navarone" he bought a farm in it. There is a small beach close to the farm which has been named after the famous actor.
Summer Lovers (1982)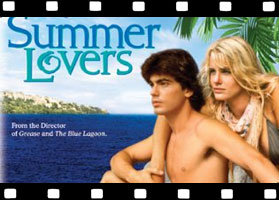 SANTORINI
Director: Randal Kleiser
The director of this movie was familiar with the shooting of love stories in idyllic sceneries as he had already directed the movie "The Blue Lagoon" two years before the "Summer Lovers, in Fitzi Islands and Vanuatu.
The character embodied by Daryl Hannah was dreaming herself as a mermaid. Two years later, Daryl Hannah played the leading role in the "Splash".
Shirley Valentine (1989)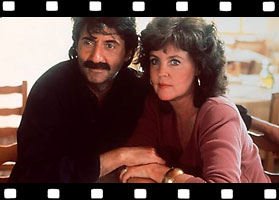 MYKONOS
Director: Lewis Gilbert
Lewis Gilbert has also directed three James Bond movies: "You Only Live Twice" (1967), The Spy Who Loved Me (1977), Moonraker (1979).
Pauline Collins, as Shirley Valentine, was proposed for an acting Oscar nomination and a Golden Globe Award and she won the BAFTA. She had also a Tony award thanks to her theatrical performence of the same play.
Phaedra (1963)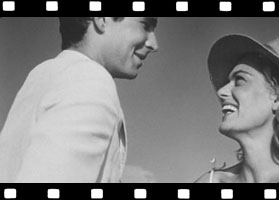 HYDRA
Director: Jules Dassin
Theoni Vachlioti Altredge was proposed for an Oscar nomination, as a stylist who set off Phaedra's appeal.
The script was written By Margarita Liberaki and it was based on Euripides' "Hippolyta" even though it was transferred in 60s focusing on the ship-owning families of Greece, during that period.
Boy on a Dolphin (1957)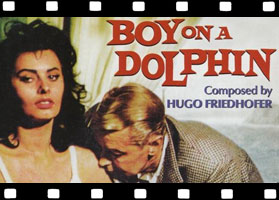 HYDRA, RHODES, MILOS, ATHENS
Director: Jean Negulesco
This is the launching movie for Sophia Loren, in America.
Hugo Friedhofer was proposed for an Oscar nomination in Best Music category thanks to the song "What is the thing called love", rendered in Greek by Sophia Loren, accompanied by the guitarist Tony Maroudas.
Mediterraneo (1991)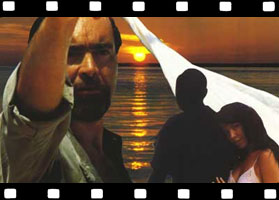 KASTELLORIZO
Director: Gabriele Salvatores
This movie was proposed for an Oscar nomination and it is a part of a trilogy by Gabriele Salvatores. Along with "Marrakech Express" and Turne" it is about serious escapes.
The Greek actress Vana Barba has also played in the Italian TV serial "Prezzo del denaro", 1995.
Captain Corelli's Mandolin (2001)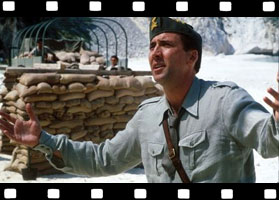 KEFALONIA
Director: John Madden
The scenery of this movie was composed of an artificial reconstruction of the port of Sami in order to present the port as it used to be in 1940.
Tom Cruise's present girlfriend, Katie Holms, had also been auditioned for the role of Pelagia but Cruise's ex-girlfriend, Penelope Cruise, was finally selected.
According to the movie the disastrous earthquake that razed Kefalonia took place on 1947, just for the purposes of this movie. In fact, it occurred in 1953 and it is written in the credits of the movie which is devoted to the people who died due to the earthquake.
The Bourne Identity (2002)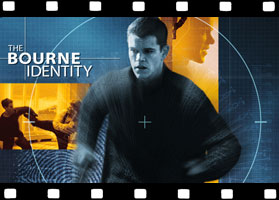 MYKONOS
Director: Doug Liman
The leading role had been proposed to Brand Pitt who preferred to play in the "Spy Game" which was much less successful commercially, than the movie "The Bourne Identity".
The Big Blue (1988)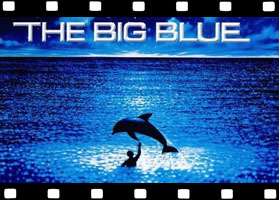 AMORGOS
Director: Luc Besson
The movie is based on the real competition between two friends. Enzo and Jacques were both free diving champions.
The movie was being on the cinemas in France for more than one year. It is still being screened in Amorgos island.
Scene shooting took place in Aghia Anna beach and at Kalotaritissa cove. The boat that was used for the Kalotaritissa shooting is named "Pelagia" and it has remained in the island until today.
For your eyes only (1981)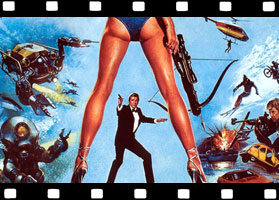 METEORA, CORFU
Director: John Glen
The movie starts showing o the back of a woman wearing her swimming suit upside down leaving her back body…exposed. This sounds almost natural nowadays but had caused many negative reactions in the past.
Lara Croft: Tomb Raider (2001)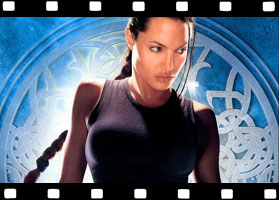 SANTORINI
Director: Simon West
The leading actresss breast has been processed by digital means so as to be similar as the womans that appears in the game.
Angelina Jolie had been proposed for a golden raspberry award for this role.
Mama Mia! (2008)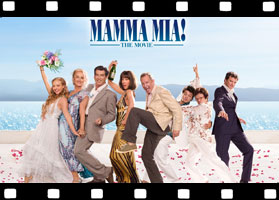 SKOPELOS , SKIATHOS, PELION
Director: Phyllida Lloyd
Mama Mia! film is based on a West End musical of the same name, constructed on the songs of ABBA.
The protagonist, Meryl Streep plays the role of a single mother living in a Greek island.
Most of the filming took place in Kastani beach of Skopelos island in the summer of 2007. Scenes were also shot in Skiathos island and Pelio.