Pyrgos Santorini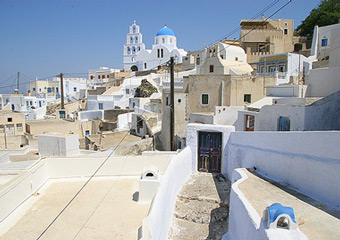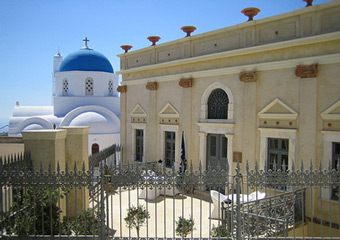 Pyrgos was the capital Santorini until 1800, it is built on top of a hill and it is composed of traditional houses built around the Venetian Castle while its small streets following the shape of the hill. As you ascend from the square up to the castle of Pyrgos the stone houses become denser and the streets look more like a labyrinth torturing the tourists that don't know which path to follow.
Pyrgos has about 33 churches but the most famous is the Monastery of Profitis Ilias. This monastery is known for its unique sets of icons, its chancel screen and its bell towers. The cells that were the monk's residence have now turned into a small museum that includes a small collection of sacramental vessels, robes, wooden crucifixes, 15th century icons, patriarchal letters and over 1200 volumes of old religious publications and manuscripts.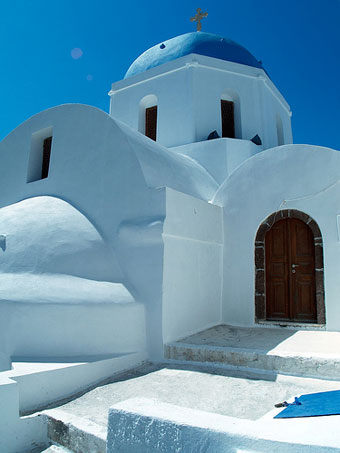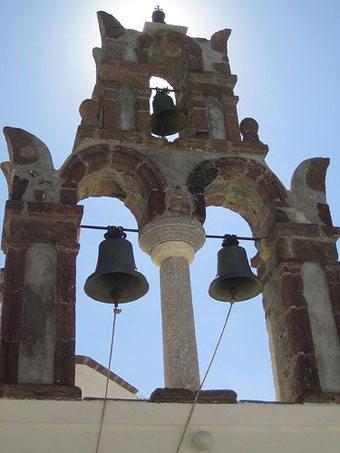 Although Pyrgos is a lovely place, one of the prettiest locations of the island, it has only recently won a place on the tourist map. It has mostly become known because of the splendid Easter celebrations which were instituted a few years ago by its deputy mayor. They usually decorate a 17 - metre cross with rosemary that causes the whole village to smell like it. The whole island goes to the procession of the Epitaph on Good Friday while the village is ornamented with tin lanterns and the location seems to glow in the dark. Pyrgos is definitely a place worthwhile and if you are there during Easter don't hesitate to stay there and participate in the local feasts.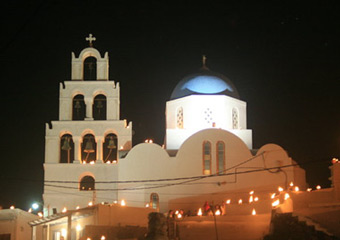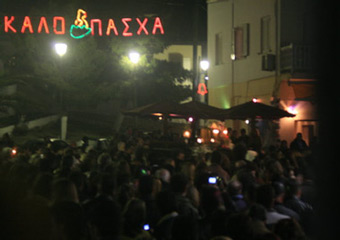 Visit More...