Emporio Santorini

Emporio is located at the southern foothills of Profitis Ilias and it has a view to both the caldera and the eastern coast. It is the largest village on the southern part of the island. The old village part is built with small picturesque streets that add to the village's beauty. Emporio also had a fortified castle called Casteli during the medieval years built by the Venetians which is still partly visible.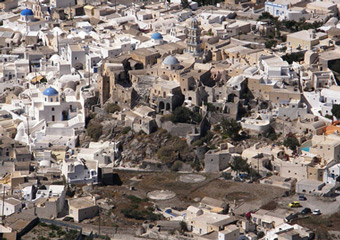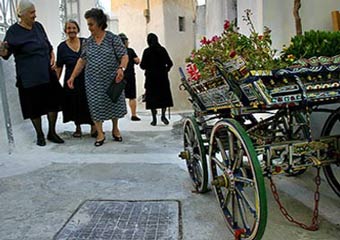 To the north of the village you will probably notice that there is a square building named Goulas. This is a fortified mansion, a stone tower built under the Ottoman rule as a treasury but the villagers also used it to protect themselves from the pirates. One of the oldest churches on the island, Palia Panagia which is famous for the ornately carved wooden dome on its bell-tower, extracts the attention of every visitor.
The chapel of Agios Nikolaos Marmaritis is worth a visit. It is built around a family tomb that houses a small, square, marble temple from the third century B. C. that was dedicated to the goddess Vasilia.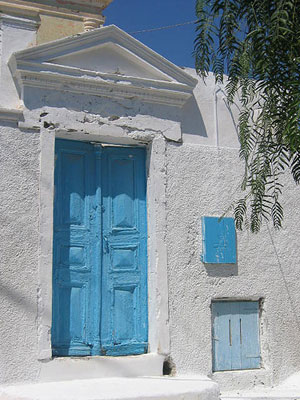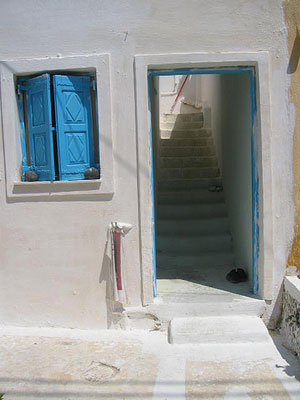 Visit More...