Finikia Santorini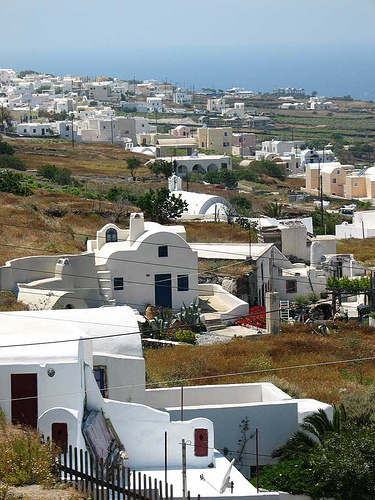 Finikia is 10 km far from Fira, towards the Northwestern part of the island on the public road that leads to Oia and less than 1 km from it. It is a small, beautiful traditional village with 50 permanent residents with an impressive entrance which, as you will notice, is a high arched gateway made of dark volcanic stones.
It took its name from the tall palm tree which is outside the church of Agia Patrona since Finikia in Greek means palm tree. The houses with the low doors, the rounded roofs and the arched passages were traditionally made by farmers many of whom worked at the vineyards on the islands terraced, northern plateau. Finikia is a quiet location in general except from the 4th of August when locals celebrate the Saints Epta Paides (seven children). The celebration takes place in a chapel which can only be reached by boat.
In Finikia you will also find some traditional Cycladic churches and many cave houses that the island is known for. These houses are very cool during the summer and in the winter the occupants use them because they are well insulated. Don't miss the opportunity to visit Finikia.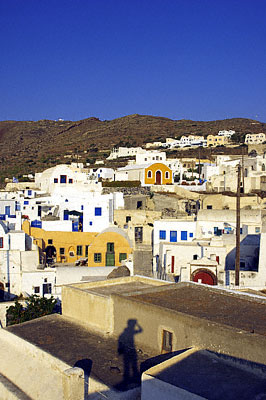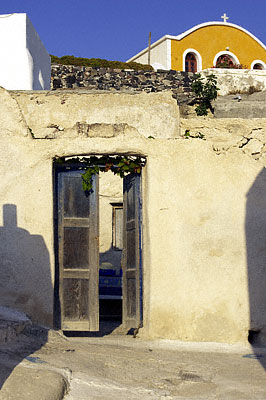 Visit More...