Amoudi and Armeni village Santorini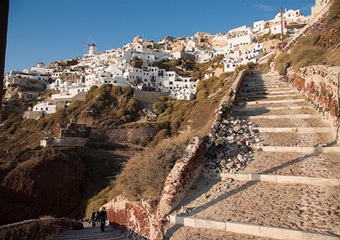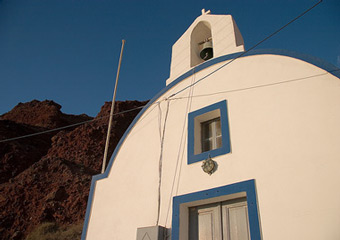 Amoudi is a tiny charming port that I visited after I had gone to Oia to look at the sunset. A local told me to go down the stairs that led to it and at first I wasn' so thrilled about doing it since the steps were more than 220. After a while I understood that these weren' the tiring kind of steps since they were large and wide and as I was descending I was convinced that I made the right decision going on foot rather than by car. The view was magnificent, the port seemed amazing and the colors of the sea, the sky and the red rocks created an unbelievable scenery. Donkeys with their owners or tourist on their backs kept coming up and down.
Amoudi has a very small beach with clear blue green waters which get deeper after a few steps and several tavernas with fresh fish.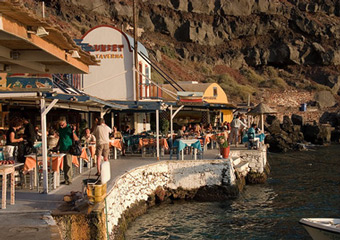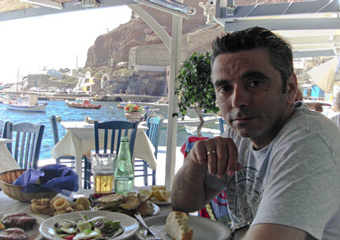 Armeni Santorini
A descending path from Old Oia will lead you to Armeni, the small cove that was used as an anchorage for different vessels till the 19th century.
Nearby you will also find Armenaki, an even more secluded cove which can also be reached by sea taxi.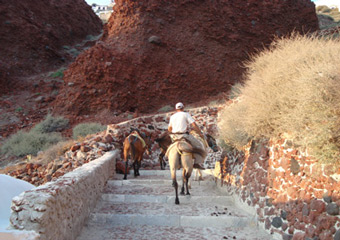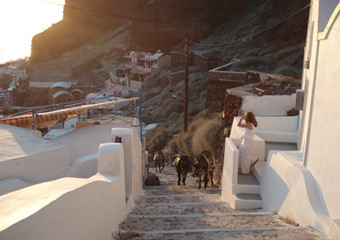 Visit More...