Akrotiri Village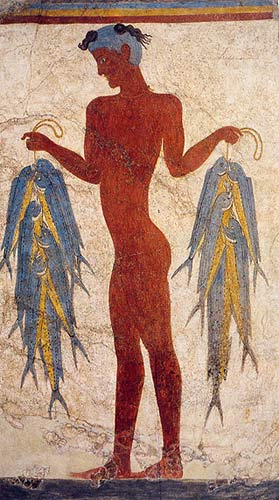 You will find it on the most remote part of the island 12 km from Fira at the southwestern tip. Taking the bus from Fira is a good idea since there are regular itineraries to the location. On the way Akrotiri you will have a chance to notice the wonderful view. You won have trouble finding taverns or hotels if you want to stay there.
As you might have heard excavations have revealed the city of Acropolis, a Venetian castle which was destroyed after the occupation of Santorini by the Turks. The remains of the castle are easily visible though. You will also find the old churches Agia Triada and Ipapanti tou Sotiros in the village.
Akrotiri Archaeological Site
The excavations in the area brought in light the settlement known as the City of Akrotiri. It is one of the most important prehistoric settlements of the Aegean. It was quite developed with its elaborate drainage system, the multi-storeyed buildings with the frescoes, the furniture and vessels to be a proof of its prosperity and growth. The people of the time were occupied with trade hence they imported objects which were found in the buildings. Severe earthquakes led the inhabitants to abandon their town in the last quarter of the 17th century B.C. while the volcanic eruption followed and the entire city along with the island was covered with volcanic materials which have protected up until today the buildings and their contents.
Have in mind that due to a roof collapse that took place two years ago the archaeological site is not yet open to tourists until the damages are repaired. So visit the village which is very picturesque and quiet but you won have the opportunity to visit the old city of Akrotiri soon.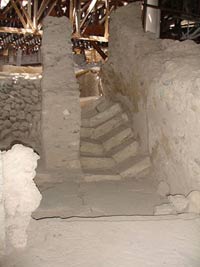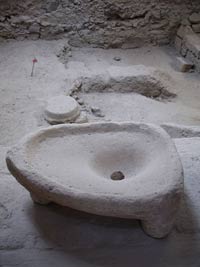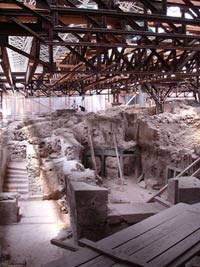 Visit More...