Megalochori Santorini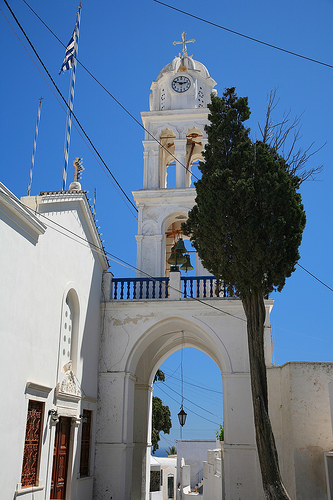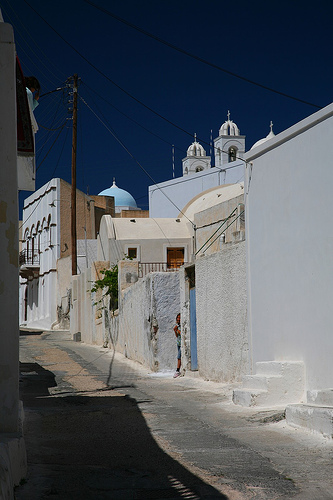 Megalochori was one of the villages that I really liked. I was really impressed by the traditional scenery, the white washed houses with the fences, the bell tower which formed an arch so as to pass underneath it, the white-domed church and the central square with the few taverns and the creeper plants in bright fuchsia.
The permanent residents of the village are about 300 and three of the largest wineries of the island Santo Wines, Antoniou and Boutari are located near it.
Panagia Isodion is the central church of Megalochori which stands out for its icons and the "calendar of saints" which is comprised by 365 miniature figures sanctified by the Greek Orthodox Church.
Megalochori is definitely a village that you have to visit. I am certain that the scenery as a whole will astound you as it did me.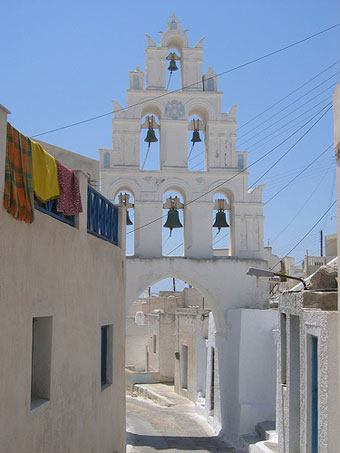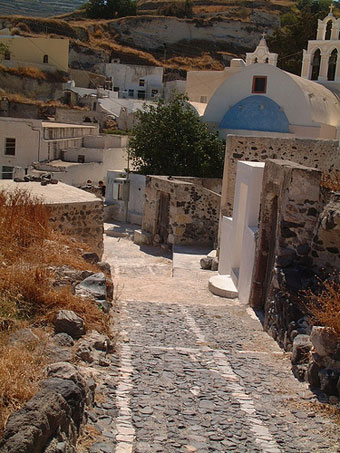 Visit More...