Milos Traditional Villages
Plaka
Plaka is the capital of the island or Chora as they call it. It started to develop immensely after the destruction and abandonment of the old Chora when there was no room for more inhabitants to live inside the fort. The village is characterized by the traditional island architecture, the good climate, the beautiful view to Milos' bay and the sense of warmth that it gives out. In this traditional settlement you can find museums and churches and Kastro at the top of the hill. Kastro which is not inhabited at the moment but I can assure you that the view from up there is magnificent. From there you will have the sense that you are looking at everything from an airplane since there is also a view of other Aegean islands when the atmosphere is clear.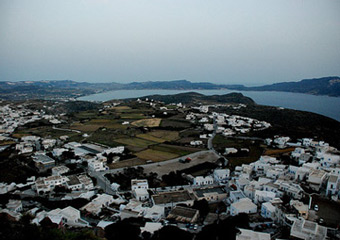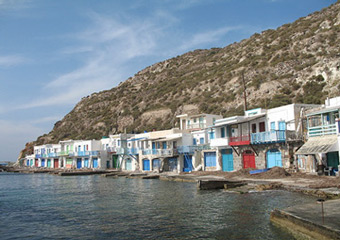 Tripiti
When you reach Tripiti stop for a second to take a look at the imposing church of Agios Nikolaos built in 1880. From there you can also see the windmills that are rented to the visitors for their stay during the summer months.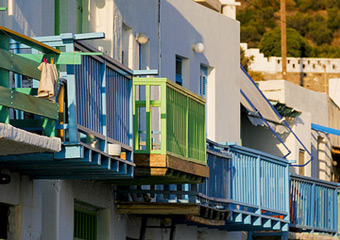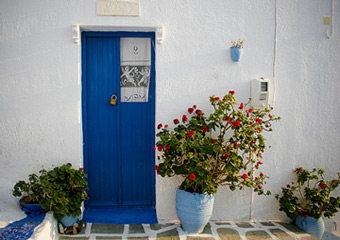 Klima
This colorful village really impressed me when I first looked at it from the ship as I was reaching the island and I was even more impressed when I finally paid a visit to it. As you are lying on the beach of this picturesque fishing village, looking at the sunset you will realize that this is the perfect spot to clear your head and calm yourselves from any kind of tension.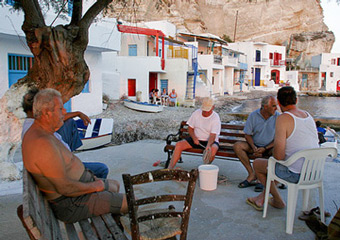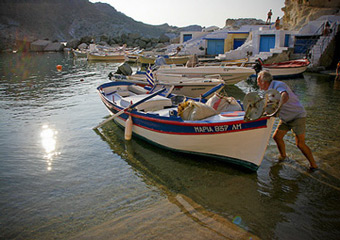 Fourkovouni
Now Fourkovouni is a unique traditional village that is built inside a fishing cove. This is definitely a place where you should take photos.
If you have the time make some more stops to Mantrakia, Fyropotamos and Areti which are not characterized as traditional villages by the Greek Ministry of Tourism but personally speaking these are locations that are worth a visit. Take you cameras with you!