Milos Beaches
Milos has more than 70 beaches, none of them less special than the rest. All of them are sheltered, but aside from that they're all uniquely different. Their uniqueness is due to the volcanic past of the island. Relaxing in the sun and swimming in these uncommonly beautiful beaches is the real summer experience!
Start from famous Sarakiniko along with the caves of Papafraga. Being there you will feel like you are on the moon. The rocks that surround it are as white as chalks and the water is turquoise. People relax sitting on smooth rocks waiting for the sunset when everything becomes orange. Apart from the incredible beauty note that the water is kind of blur and full of seaweed.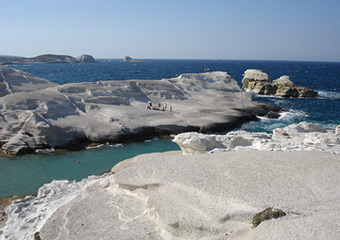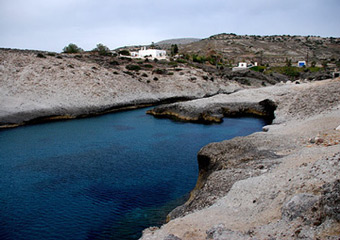 Now to the south of the island go to Provatas which is a big, wonderful, organized, sandy beach. To its west you will find Kipos beach.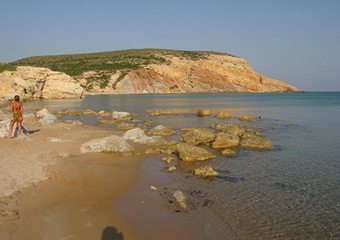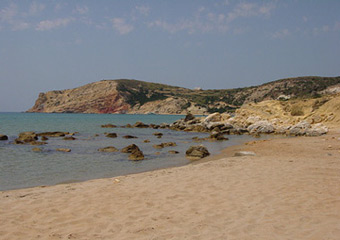 Towards the east go to Fyriplaka and Tsigrado, two of the best beaches in Milos. They are accessible only through dirt roads.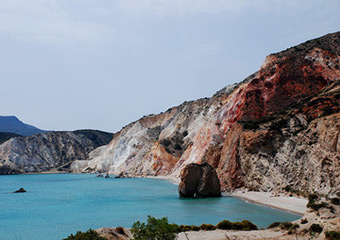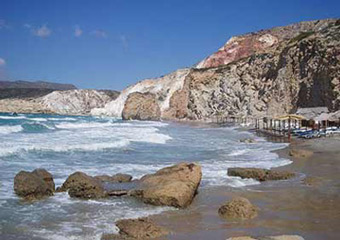 Plathiena which is right under Plaka has wonderful waters with magnificent colors. Accessing it is quite easy.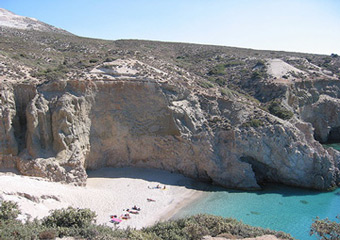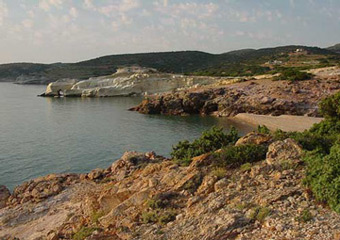 Now if you don't want to leave Adamas take a swim in Papikinou, Lagada and Bombarda. And if you feel like exploring and you are not afraid of long rides you will enjoy diving in Embourio and Rivari. To the west isolated locations of the island you'll find quiet Triades, Ammoudarakia, Gerontas and Psathi.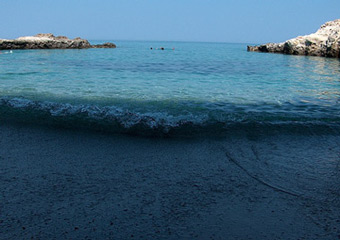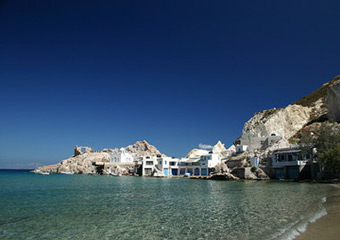 And some more beaches that you may want to visit are Emborios, Fyropotamos, Pollonia, Palaiochori, Agia Kiriaki, Pachaina, Kleftiko and Sykia.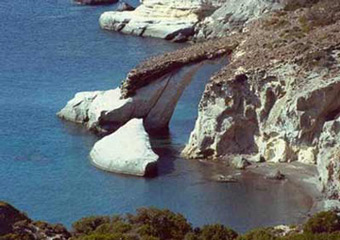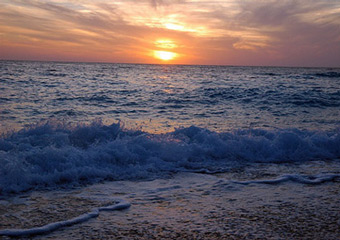 Note that the following is just a personal opinion, but of all the beaches in Milos, the ones you should not miss are Sarakiniko near Sarakiniko Village, Tsigrado in Gerakas Village and Agia Kyriaki in Agia Kyriaki Village. It is interesting to notice that even the color of the sand varies in different beaches, pure white in Agia Kyriaki, silver in Firiplaka, golden in Provatas. The beaches of Milos will are unforgettable!