Paxi Beaches
The road leaving from Gaios to the south will bring you to Ozia' s cove. Be careful on the way because there is a lot of traffic and the road is somewhat dangerous. Only 500m. from Gaios is the wonderful pebbly beach Plakes and Spiatza right next, followed by Paxos and Balos.
After the beach of Agia Marina follow the road towards Mogonissi, a sandy beach that has wonderful, clear blue waters and shower and toilet facilities. Visit it and explore its enchanting caves.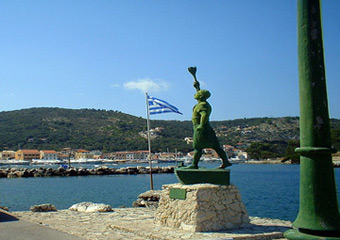 Now following the road leaving towards the northern part of Gaios you will find the Kloni, Gouli and Kamini coves only 1,5km away. Right afterwards is Kakia Lagada, surrounded by rocks, while small dirt-roads will take you to the isolated beaches Alati and Pnigmenos.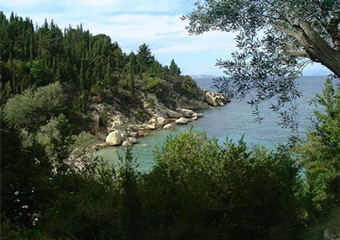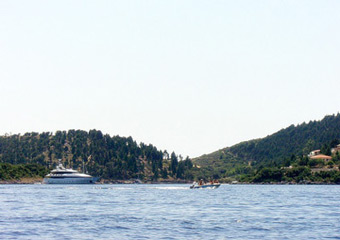 Next, after reaching the village Kontogiannatika you will find Kipiadi, a pebbly and quite spacey beach and Pounta, which is extremely small.
Then, to a walking distance towards the southern part of Loggos is Levrecchio, a fine shingle beach that usually gets rather busy in the high season. A very popular taverna is nearby.
Following the same trail, you bump into the beaches of Kipos and Marmari. They're two ravishing small coves with shades from the olive trees that grow right down to the shoreline. They're also accessible by boat.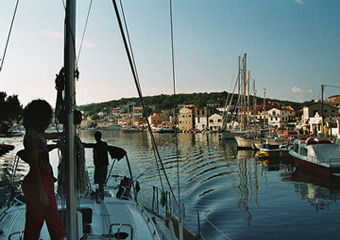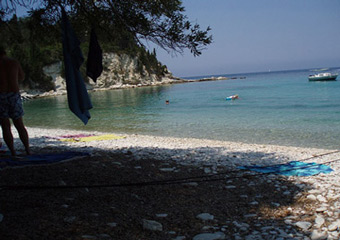 As for Harama and Kanoni, they're two lovely beaches inside the bay of Lakka. They have fine clear waters with a sandy bottom and they're very popular with families.
Other beaches that you can find around Lakka are Planoi, a small but open beach and two not easily accessible beaches, Arkoudaki, Orkos and Koutsi.
If you have reached as far as here it is worth searching for Lakkos, Monodentri and Glyfada a bit more to the south.
Regarding the west coasts, I have to warn you that they are rugged, filled with reefs, caves and some small parts with pebbles that are only reached by boat.
Late in the afternoon move towards Mpoikatika to admire the wonderful sunset in Erimitis Gulf.