Sifnos Beaches
Sifnos has excellent beaches. Even in Kamares which is the port of the island there's a beautiful clean beach that has been awarded a blue flag if you want to take a swim. Access is very easy, during the months of July and August there is a lifeguard and nearby you will also find tavernas, cafes and bars.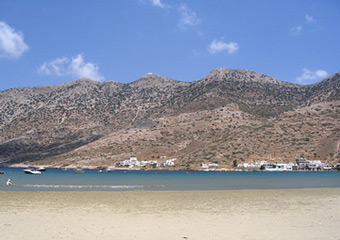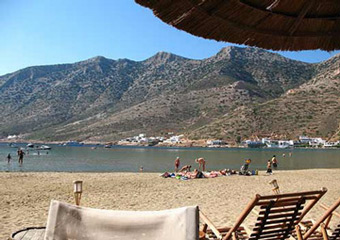 Then, take some time to go to Platis Gialos, the biggest beach of Sifnos and one of the biggest in Cyclades. This one is an organized vast beach of golden sand, and crystal clear waters very popular with the tourists.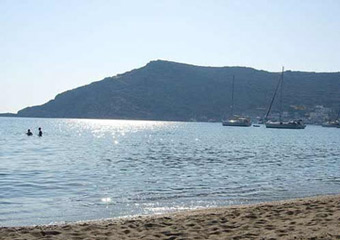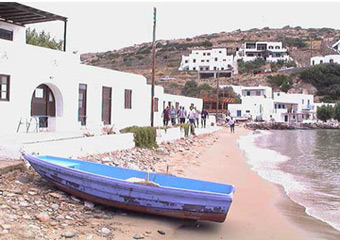 Now, if you have a family you should choose Vathi, to the southwest of the island 10km from the capital Apollonia. It is a lovely sandy beach protected by winds with amazing shallow, crystal-clear, azure waters, created by a little cove that's surrounded by tall rocks. There, you will find a snack bar and traditional tavernas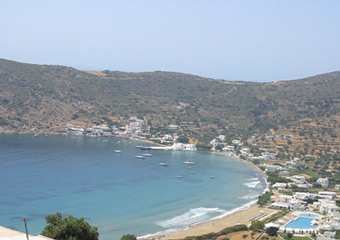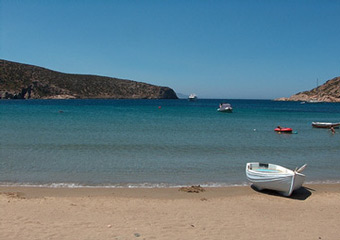 Well, as far as my personal favorite is concerned, it is Apokoftou which is situated to the left of Chrysopigi. It is quite small but many tourists consider it to be the best of the island. it has trees for shadow and a taverna if you get hungry.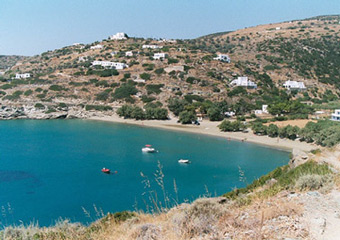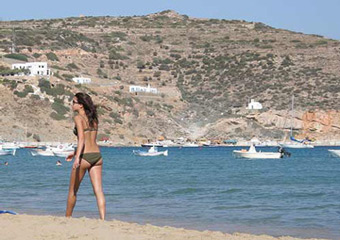 Some other people may prefer Fasolou though, or the coves in Faros. Faros is a picturesque sandy beach to the southeast with restaurants, rooms and a super market. Fasolou is situated near Faros and it is a quiet, sandy beach ideal for families. Anyway these are both excellent beaches so don't show any hesitation in exploring them and finally finding your own favorite.
The visible path which starts from Faros will lead you to Chrysopigi after 30 minutes walking, if you decide to follow it. The location of the specific beach is enchanting. There you can also take the time to visit the monastery Panagia tis Chrysopigis which prevails right over the sea. It is 9km from Apollonia.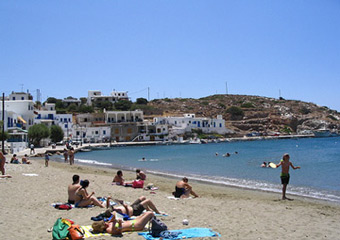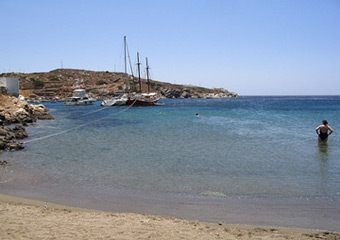 Other beaches that may impress you are Seralia, right below the castle, Panagia Poulati, Heronissos, a little sandy beach near the village with the same name, Vroulidia, a beautiful sandy beach with access from the sea or by path, near the village of Heronissos and finally Fikiada. Fikiada is a beach which you will reach through a path of incredible beauty. The whole walk is a small but pleasant adventure but bare in mind after you enjoy the sun and the clean water that the path is ascending and it will take you a bit more time to return.