Tzia Beaches
Starting from the port already you can visit the sandy beach of Korissia which is right next to it. This is a quite popular beach.
Only one and a half kilometers further down the road going towards Vourkari is one of the favorite beaches of locals and tourists, Gialiskari. Its waters are clear and it is fringed by a wood of tamarisks, pines and eucalyptus. Due to the fact that it is right next to the street it tends to be a bit noisy but Gialiskari is a popular beach after all.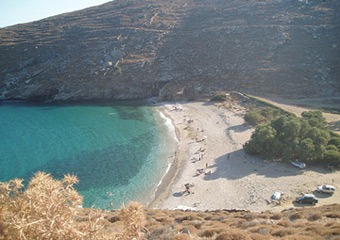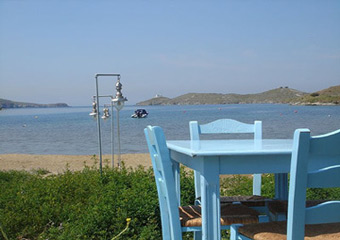 If you want something better drive towards Koundouros. To get there you will pass by Pisses first unavoidably. This one is a small village with trees all over it and mainly with an excellent beach which will amaze you. It is considered by many the best beach in Tzia. Fruit trees, cypress trees and flowers surround this organized beach that has several facilities and rooms to let.
If on the other hand you decide to surpass it and go directly to Koundouros mentioned before, you will appreciate its central beautiful beach right from the beginning as well as the small coves that surround it. The waters are clean with amazing colors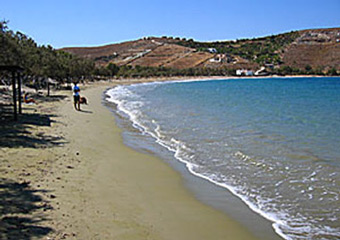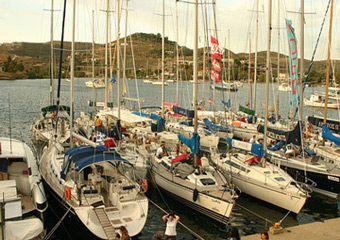 Then there's Agios Emilianos beach, the island's largest beach. It tends to be quite busy, especially in weekends or in high seasons. It has plenty of bars and restaurants. Liparos beach, on the other hand, is peaceful and quiet. As for Agios Filippos beach, it's buffered by the wind and its stone benches and tables make it perfect for picnics.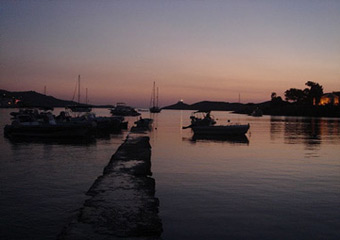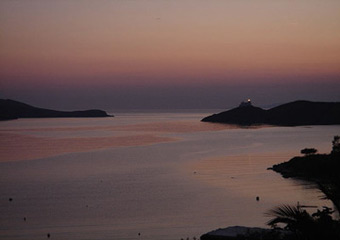 And as always I kept the best for last. If you have the time I strongly recommend you to drive towards Pera Meria to the east of Ioulida and then pay some attention in order not to miss the signs to Sikamia, Kalidonihi and Psili Ammos to the left. To get there you will have to drive about two kilometers on a very good dirt road. What will be your reward? Some of the most pleasurable swims.