Sifnos Local Products
Sifnos Traditional cuisine
The cuisine in Sifnos is exquisite as in most Greek islands. Don't leave the island without tasting the excellent revithokeftedes (chick-pea balls), kaparosalata (caper salad), ampelofasoula skordalia (string beans with a special garlic spread), mastelo and other cheeses.
Honey
It is famous for its quality, aroma and exquisite taste that it owes to the island's thyme. Taste it and buy some for home. I regretted to have bought only one jar.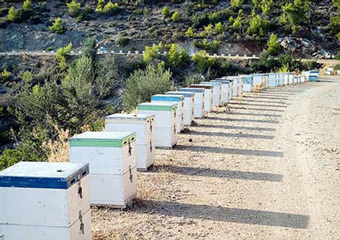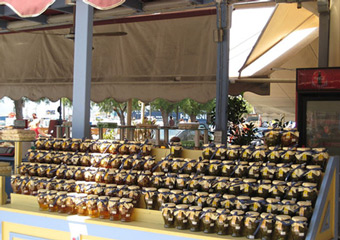 Sifnos Homemade cheeses
Their quality is excellent! You should definitely taste the xinomyzithra which usually accompanies salads, chloromanoura the basic ingredient for honey pies and the spicy manoura with the exquisite taste.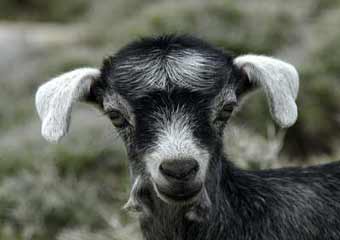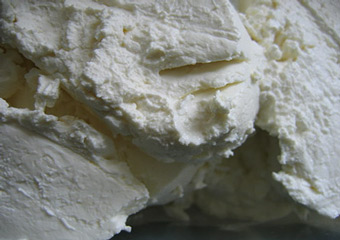 Herbs
In Sifnos you will find many herbs that you can either boil and drink as a refreshment, such chamomile and marjoram, you can use oregano and savory to spice up your cooking, or caper to add in your salads for extra flavor and aroma.
Sifnos Sweets
Now regarding the sweets that the island is known for, taste the delicious honey pies, amigdalota (almond toffees), biscuits from local bakeries, delights and bourekia (pasty) and you won't regret it.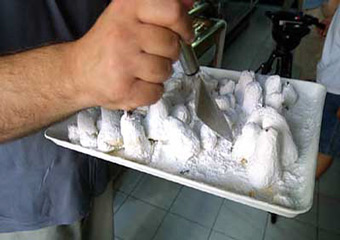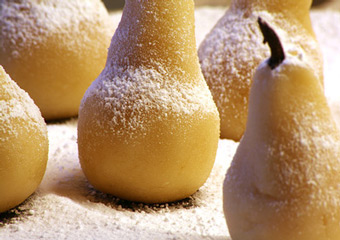 Sifnos Wine
Sifnos has very good local wines. They smell great and even small producers make the most tasty varieties. Accompany the traditional dishes with a glass or two (or three who's counting!) of these delicious wines.
Ceramics
From Sifnos you can also buy beautifully decorated clay items made from the hands of the most skilled craftsmen that work with the local soil for centuries, giving shape to objects both beautiful and artistic, traditional items and cooking utensils.