Yoghurt and Cheese Pie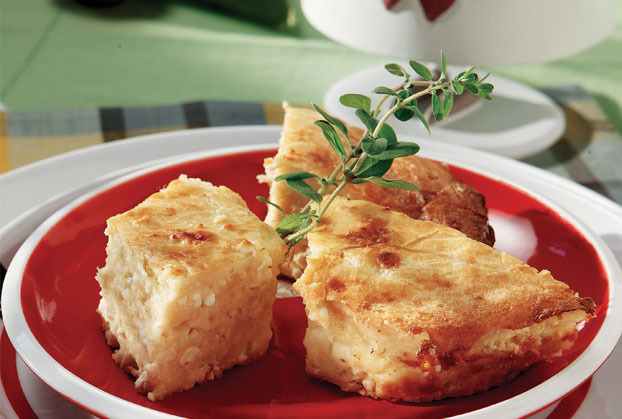 Ingredients:
600g yoghurt
6 large eggs
350g spicy gruyere, grated
500g feta, grated
250g margarine or butter, melted (cool)
1½ water glass self-raising flour
freshly ground pepper
2 tablespoons fresh mint, finely chopped or some dried mint leaves
METHOD:
In a large bowl whisk the eggs very well, with a whisker or an electric hand mixer, for a few minutes, until they rise. Add the yoghurt, cheeses and mint and season with plenty of freshly ground pepper. Then add the flour, a little at a time until you have a homogenous mixture with a consistency similar to that of a sponge cake. Grease with butter a 30-32cm baking pan and empty the mixture in. Bake in a preheated oven, at 170ºC, for 45 minutes, until it rises and turns golden brown.