Pan-Fried Feta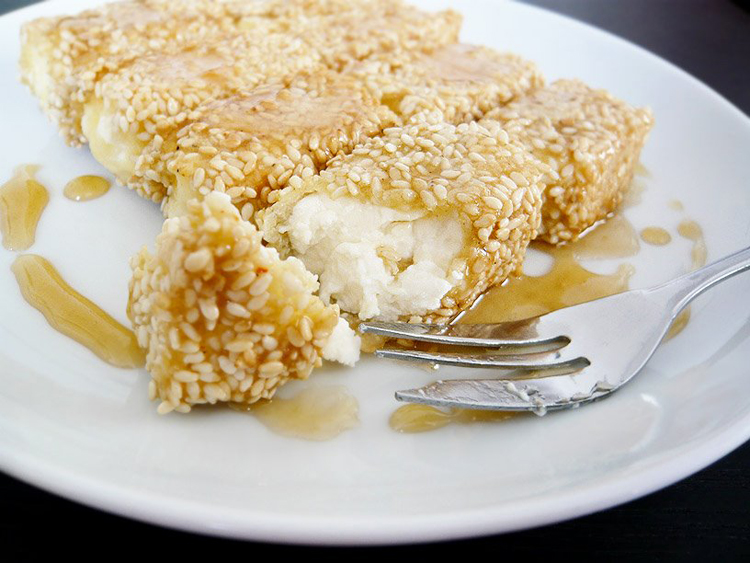 INGREDIENTS:
200g greek feta cheese
1 egg
1/2 teaspoons ground pepper
1/2 teaspoons ground paprika
6 tablespoon greek extra virgin olive oil
plain flour (enough to coat the feta)
50g sesame seeds
3 tablespoons honey (according to preference, but preferable something light)
INGREDIENTS:
Cut the feta into 1cm x 2cm chunks, and place in the freezer for 15 minutes.
Combine the egg, pepper and paprika in a bowl and beat well. Roll each piece of chilled feta in the egg mixture, then roll in the flour. Once you have done all of them, roll each piece in the egg for a second time, then roll in the sesame seeds.
Heat the olive oil in a frying pan, and cook the feta on each side until golden. In the meantime, warm the honey in a saucepan until it is very liquid.
Remove the feta pieces from the frying pan, drizzle with a little honey, and serve warm.