Lamb kebabs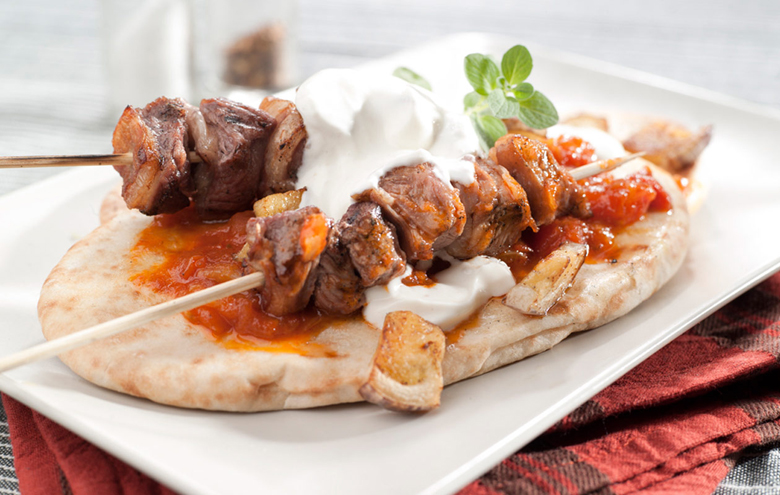 Ingredients
1 kg lamb leg, cut in small cubes
1 large Italian eggplant, cut in cubes
1 onion, finely chopped
200g Total strained yogurt
2 crushed cloves of garlic
Salt, pepper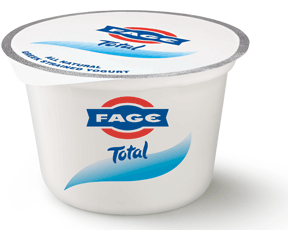 Marinade:
4 crushed onions
3 crushed cloves of garlic
Sauce:
4 peeled and finely chopped tomatoes
2 peppers, finely chopped
1 onion, finely chopped
2 crushed cloves of garlic
3 spoons fresh butter
1/2 tsp sugar
Salt, pita breads
Instructions
Marinade the meat overnight with onions, garlic, salt and pepper. Prepare the sauce like this: Roast the onion with the garlic and 2 spoons butter. Add in the tomatoes, the pepper, salt and sugar. Allow the sauce to cook until thick. Remove from heat and keep warm. Fry the eggplants in hot oil and move to a plate. Skewer the meat and grill on coals.
Meanwhile, warm pita breads in the oven, cut in small square pieces and place on a large serving platter. Pour 2-3 spoons of the sauce and half the yogurt over them.
Place the eggplants over the grilled skewered meat. Pour the rest of the yogurt and sauce. Pour the rest of the yogurt and sauce.