Greek Agora - Ancient Agora of Athens
The Ancient Agora of Athens was the center of public life for the Athenians during the ancient times. The word "Agora" comes from the ancient verb "ageiro" which means gather and orate, meaning speaking in public. This was a part of the everyday life of ancient Athenians and the Agora was also the base of the administration, justice, commerce and businesses. During the pre-classic years the Agora was also the meeting place of a decision-making association called "Agora tou Dimou" which played a very important role at the time, of the people of Athens and at the same time the stage where athletic and theatrical performances were taking place. Since the Archaic years till 267 AC that it was totally ruined by the Erouli, the Agora of Athens was a favorite meeting place ideal for the enhancement of the spiritual and social relations of the Athenians. In other words, the Agora of Athens was the heart of ancient Athens.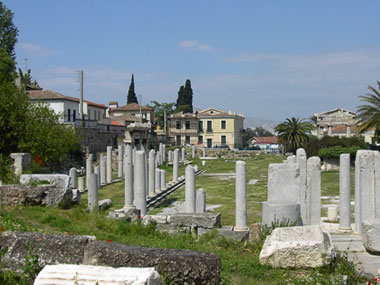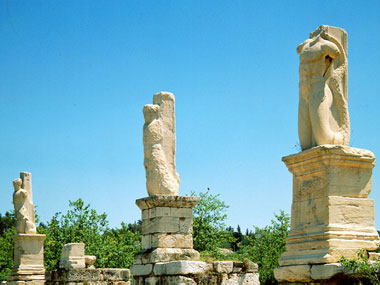 Areios Pagos
It is a 115 meter high hill dedicated to God Ares or the Erinyes, the heinous goddesses of revenge. This was the base of the court with the same name that during the time of the aristocratic oligarchy governed the city. Here, the apostle Paul talked about the unknown god (50 AC) as it is mentioned in "Acts of the Apostles".