Corfu Local Products
The first things that comes to my mind when I refer to the local products of Corfu is of course the local cuisine. A cuisine so exquisite, that one cannot leave the island without tasting as many of the dishes as possible.
Corfu was a Venetian port for 411 years so it is logical that the ships coming and going were bringing new elements in the island while they were taking some back themselves.
During the renaissance Venice was functioning as the European circulation center for spices and sugar that was luxuriously supplying the whole Europe. As a consequence of the Venetian domination the Venetians enforced to Corfu their own cuisine and their own nutrition style. They brought new products and taught the people of Corfu how to eat them. Tomatoes, beans, peppers, corn, coffee and chocolate were only a few of those products which in time, were valued by the people of Corfu, and absorbed in their daily nutrition until today. With typical Mediterranean characteristics meaning oil, vegetables, spaghetti and spices, the current cuisine of Corfu shows the special influences that the island has accepted.
What is common about Corfu's traditional cuisine is that all the dishes are tasty. The bread is well salted since no family ever lacked in salt due to the island's plethora of salterns. After so many centuries the names of the dishes still haven't changed.
Taste the bourdeto, a spicy casserole of fish in tomato sauce and soffrito, which consists of beef, lamb or veal with garlic, parsley and vinegar, pastitsada, chicken soup. Well taste everything! I can't even tell you which one is my favorite dish without feeling a sense of hunger!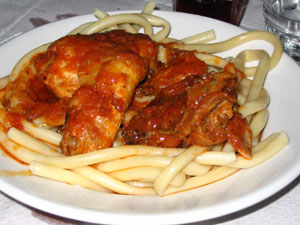 Corfu Fruit
Corfu is known for its liqueurs, sweets and other products made from the fruit of the citrus-japonica tree which came to Europe from Japan in 1846 and was experimentally planted in Corfu from the English. Since then these products are sold in every shop of the island and are bought from every single tourist.
Corfu's Strawberries are a variety of tiny strawberries with a magnificent odor. They are only sold on May since they are seasonal
Other fruit such as prickly pears and sweet, tasty, aromatic fruit from the cactuses are very popular in Corfu and they are usually eaten frozen especially during the morning.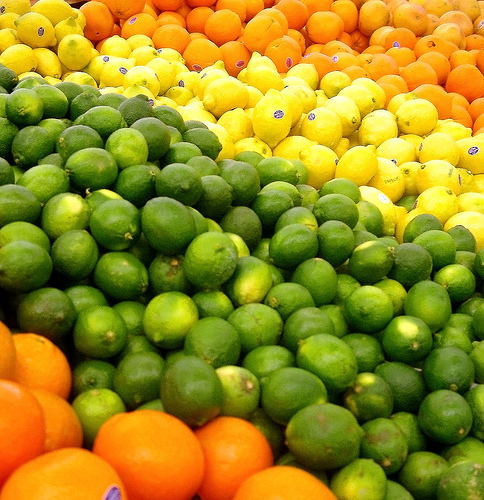 Corfu Sweets
Corfu is famous for it sweets that are incredibly tasty. Some of those are fig pies, mandolas, nougats, pasta frolla, cakes, loukoumades-something like donuts with sugar on top, colombina - a cake shaped as a dove, puddings, plum cakes etc. don't leave the island without tasting some of them.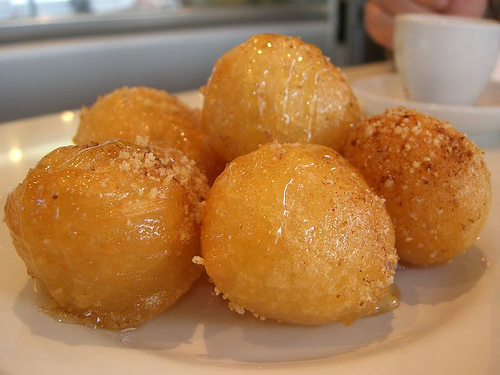 Ginger beer is the trademark of Eptanisa since the times of the English. Today, it is only produced in Corfu by a small factory of the island. It is made from lemon juice, natural lemon oil, grated ginger of excellent quality, white raisins, water and sugar. It is delicious and refreshing and after three weeks of fermentation it is served ice cold in all cafes from Easter till fall and because of the great demand it is always fresh.