Nisyros Hot Springs

Loutra Mandrakiou (Springs of Mandraki)
The first construction of springs in Mandraki was built in 1872. Soon the springs became rather popular and a 5000-dollar donation made sure it was streamlined. In 1982 they started gentrificating the balneary, but they didn't get too far; they only repaired some ceilings and did some beplastering. They didn't follow the time schedule, so the European Union Sponsorship was ceased. Nevertheless, the springs are still rather popular, selling about 4000 tickets per year.
How will you get there?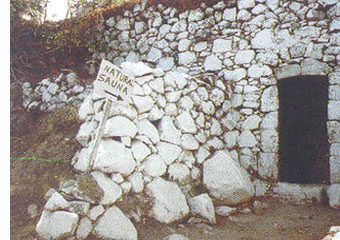 In the summer there's a boat that gets you there everyday, leaving from Karthamena of Kos. The springs are at a fishing harbor about 1500 meters away from Mandraki.
Where will you stay?
On the first floor of the building where the springs are housed there is a hotel with 32 rooms. You can also find hotels and rooms to let in Mandraki.
So, here it goes.
Visiting these springs will be a great experience, really. The basins are very clean and the water is odorless and bright. The temperature can be adjusted. The springs are open from June to October.
Avlaki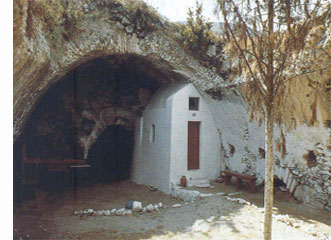 Avlaki used to be the harbor of Nikia. It was the place where people transshipped the island's products, mainly figs, almonds and acorns. The springs were at the edge of Avlaki. The facilities, four basins and vestries, are still there. Water still flows at the coast.
How will you get there?
The road from Mandraki to Nikia is settled with asphalt, then it's a dirt road that leads to Avlaki. It stops in front of Agios Panteleimon Church; then you climb about 60 stairs down and you reach the end of the construction.
So, here it goes.
Take a dive; the water is clean, odorless, about 134o F and it mixes with the sea water.