Kythnos Hot Springs

Thermia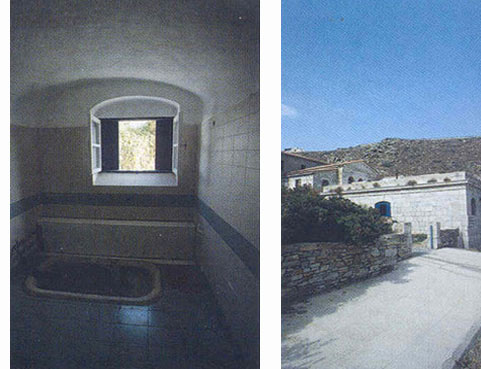 The springs of Thermia bear a history that starts with Nile Doxapartis in 1142, naming the island of Kythnos Thermia, continues throughout the Byzantine years and the days of king Othon and reaches today, when they're still operating.
How will you get there?
The springs can be found at the northeast side of the islands. They're open from June to October.
Where will you stay?
There are plenty of hotels and rooms to let near the springs.
So, here it goes.
The springs of Thermia are lovely and you should not miss the chance to get in. The Othon and Amalia building is simply excellent, with wide open clean rooms and extra large basins made of first-class marble.