Melina Merkouri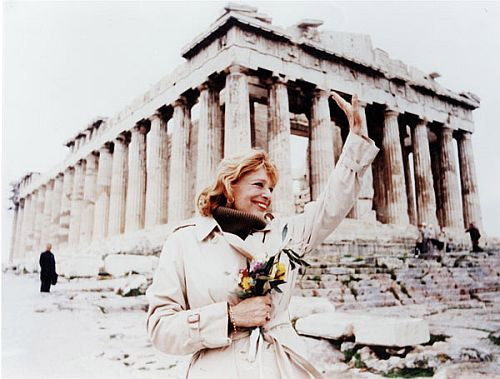 Melina Merkouri was born in Athens in October 18th 1920 and died in New York in March 6th 1994. Her original name was Maria Amalia and she was an Academy Award nominated Greek actress, singer and political activist. She was a member of the Hellenic Parliament, and in 1981 she became the first female Minister for Culture in Greece. She was very loved in Greece and that's why after her death in New York her body was returned to Athens where she received a state funeral equivalent to that of a Prime Minister. Thousands of Greeks attended the funeral.
As an actress she was quite successful and some of her movies were a big hit and they are still played on television. Her first film, the Greek film Stella created in 1955 and directed by Michael Kakoyannis, the director of Zorba the Greek, brought her to Cannes, where the film was nominated for the Golden Palm although it did not win the prize. That was the time when she met Jules Dassin, her husband with whom she stayed till the end of her life. They had no children.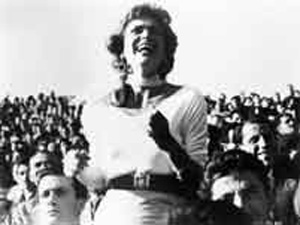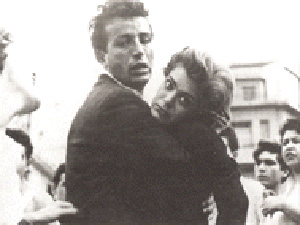 In 1960 Melina Merkouri starred in a film directed by her husband with the title Never On Sunday which made her known to international audiences as well. Later on in 1967 she won the Tony Award for Illya Darling. Nominated for an Academy Award for Never on Sunday, she went on to star in such films as Topkapi, Phaedra and Gaily, Gaily. Merkouri retired from film acting in 1978. Her last film, A Dream of Passion, was also directed by her husband Jules Dassin with Ellen Burstyn as her co-star. In 1980, she starred in the Greek production of Sweet Bird of Youth by Tennessee Williams, in the lead role, which had been originated on Broadway by Geraldine Page.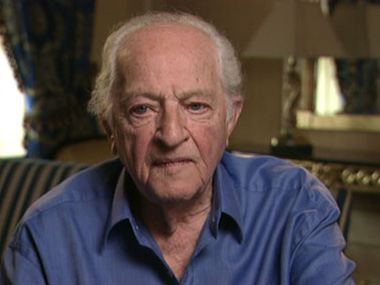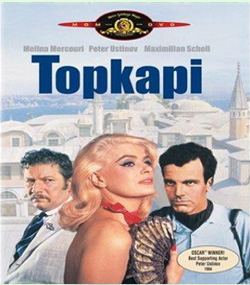 As she was multitalented she also showed her ability to sing marvelous songs of excellent composers such as Manos Hadjidakis and Nikos Gatsos. Her first song created by the composers mentioned above was Chartino to Fegaraki and was a part of the Greek production of A Streetcar Named Desire in 1949, in which she starred as Blanche DuBois. Nana Mouskouri was the first one to record this song in 1960 which was a great success.

At the time of the military dictatorship in Greece Melina Merkouri lived in France where she recorded four records, one with Greek lyrics and the other three with French lyrics, all highly popular and created by Greek. Her husky and unusual voice made her the perfect performer of some great Greek songs which are known classics and performed by hundreds of singers.
When democracy returned to Greece, she returned, and became first a member of Parliament for the political party of Pasok and then the first female Minister of Culture in Greece in 1981 where she served until 1989 and then from 1993 1994. In 1971, she wrote her autobiography with the title I Was Born Greek.
As a Minister of Culture, she proposed the Cultural Capital of Europe ideal and she fought for the return of the Parthenon Marbles that Lord Elgin removed from the Acropolis, now a part of the British Museum collection. In anticipation of the return of the marbles, a new museum has been created under the Parthenon to host the collection and other pieces from the monument that are being removed and restored.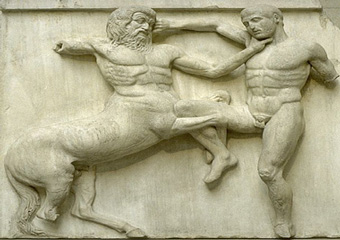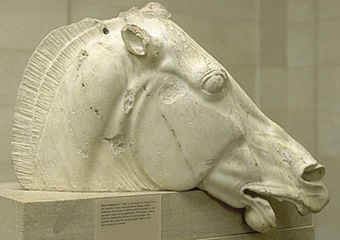 The cause of her death was lung cancer at the age of 73. She had been a heavy smoker and when she died, hundreds of Greek citizens left her favorite brand of cigarettes as a memorial at her shrine. Melina Merkouri will always be remembered.