Skiing in Greece - Florina – Vigla – Pisoderi Ski Resort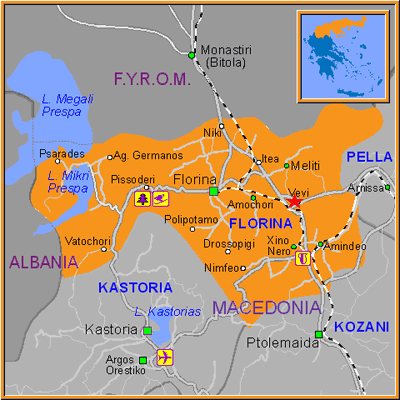 Pisoderi Ski Resort Distance
Vigla-Pisoderi ski resort is situated in Florina prefecture 19 km from Florina, 178 km from Thessaloniki and 590 km from Athens.
Pisoderi Ski Resort Access
By car for 7 and a half hours, by bus for 8 and a half hours and a ticket price of €43,30 (one way) and by train for 7 hours and a ticket price of €37,50. If you are in a hurry you can also take the plane and be there in an hour.
Altitude
It starts at 1600 m and the highest point reaches 1900 m.
Pisoderi Ski Resort Skiing sites
The resort has 12 skiing sites of Olympic dimensions with different names.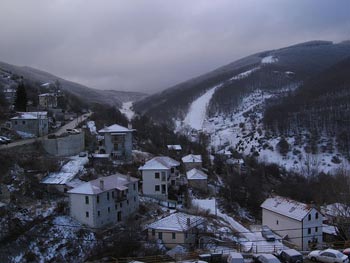 Lifts
There are five lifts in total.
Operating hours
Daily from 09:00 am till 16:30 pm.
Ticket Price
Daily card: €15 on weekdays €17 on weekends
Yearly card: €93-94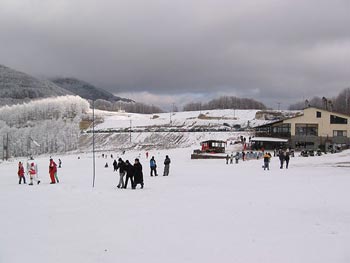 Yearly student card: €65
Trailer hospitality: €250 per season
Chalet
It's right in front of the resort. There, you can relax, have a drink or eat something, play chess or ping pong and rent skiing equipment.
Ski lessons
There are experienced ski instructors on the premises waiting to teach you.
Ski equipment rental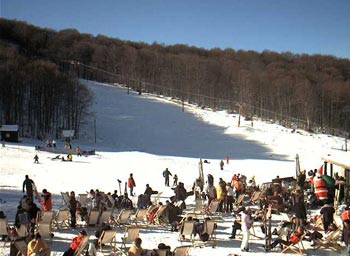 In the chalet you will find anything you may need. Ski equipment €14, snowboard €20, snowmobil €25 for 15 minutes and two persons. You can also rent a slay for €5 an hour.
What's new
Trailer hospitality location for the whole season and night skiing on weekends and holidays till 1:00.
Other activities
Visit Voras, Triklarios, Vernos and Varnoundas the four mountains in Florina for trekking and 4X4, the six beautiful lakes of the area and the traditional settlement of Nymfaio. The area is full of trees and birds, a true paradise.
Best Descent
The new skiing site with the name Oxia, one of the best routes in Greece with a length of 2500 m, a great challenge for experienced skiers.

Accommodation - Florina
Philippio Hotel, cost for a double room €85, tel no (+30) 23850-23346
Modesteio Guest House, cost for a double room €60, tel no (+30) 23850-45928
Ateron Suites and Spa, cost for a double room €74, tel no (+30) 23860-2000
Lygos hotel, cost for a double room €120, tel no (+30) 23850-28322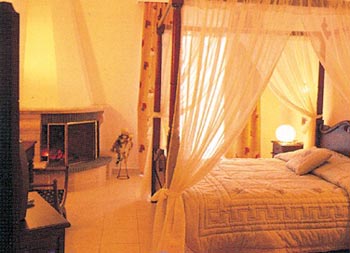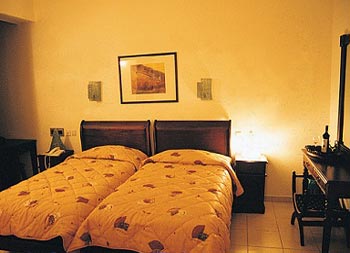 Taste Greek cuisine in Florina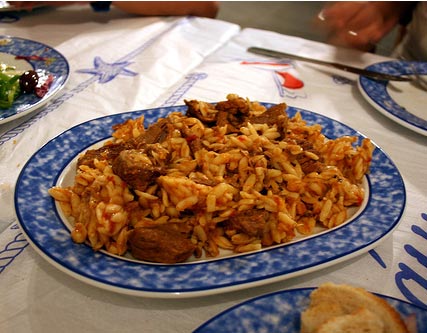 Dervisides, special dishes and traditional tastes, tel no (+30) 23850-28477
Gefyri, delicious home-made dishes, tel no (+30) 23850-29290
Alli Ochthi, home-made dishes and tasty tsipouro, tel no (+30) 23850-26888
Local transportation
Florina taxis (+30) 23850-23100, Florina local buses (+30) 23850-22430 and train (+30) 23850-22404.
Medical care
Medical Center available on the premises of the ski resort and Florina General Hospital (+30) 23850-22555/28025/23700.
Useful telephone numbers
Vigla - Pisoderi ski resort (+30) 23850-45800/1, contact person Konstantinos Tottis.


Visit More...