Skiing in Greece - Metsovo Ski Resorts (Karakoli and Politsies)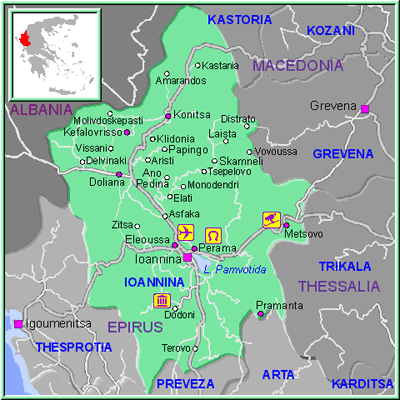 Metsovo Ski Resort Distance
You will find Metsovo at a distance of 493 km from Athens, 217 km from Thessaloniki and 54 km from Ioannina.
Metsovo Ski Resort Access
You can reach it by car, public bus or airplane landing to the airport of Ioannina. The bus ticket costs €33,30 and the trip lasts 6 hours and a half. By plane the trip duration is 1 hour and ten minutes.
Altitude
Karakoli reaches an altitude of 1520 m while Politsies reach up to 1620 m.
Metsovo Ski Resort Skiing sites
There are several interesting skiing sites offered by both ski resorts with different levels of difficulty.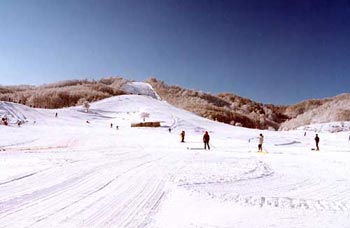 Lifts
Politsies have a variety of lifts including baby lifts while Karakoli only has one lift.
Operating hours
Karakoli is open from January to March and Politsies from November till March on a daily basis except from Wednesdays. The lifts are in operation from 09:00 am to 16:00 pm.
Ticket Price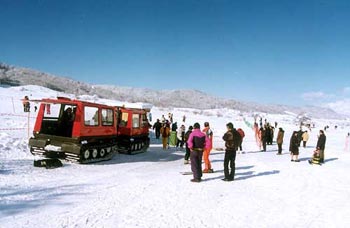 Daily card: €10
Yearly card: €50, €25 for people under 18.
Chalet
There are two chalets. The one in Karakoli is wooden and offers coffee, cheese from Metsovo, soups and grilled meat. The chalet in Politsies is bigger and made of rock.
Ski lessons
There are five skiing schools in Metsovo with prices ranging from €20 an hour for a private lesson.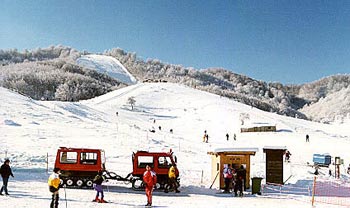 Ski equipment rental
The schools will rent you all the gear that you may need for €10 and snowmobiles for €20 per half hour.
What's new
The parking lot can now host up to 800 vehicles.
Other activities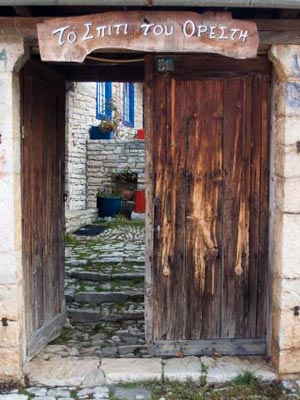 It is an opportunity to explore beautiful Metsovo, the villages surrounding it and visit the Byzantine Museum of Our Lady Voutsas dating back to the 7th century.
Best Descent
Skiing in the site Politsora 1 in Politsies is an experience that you won't forget.
Accommodation - Metsovo
Katogi Averof, tel no (+30) 26560-42505
Victoria, tel no (+30) 26560-41771
Apollon hotel, tel no (+30) 26560-41833
To spiti tou Oresti, tel no (+30) 26530-71202
Taxiarchis, tel no (+30) 26530-41888
Prices range from €60-€120 for a double room.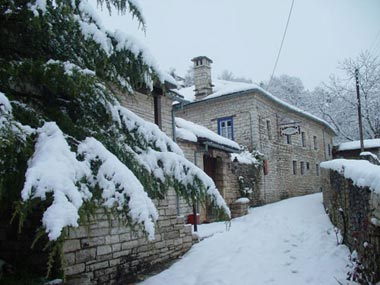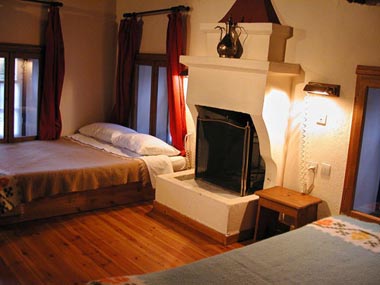 Taste Greek cuisine in Metsovo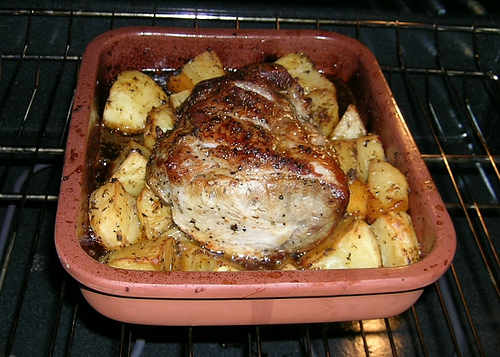 To Koutouki tou Nikola, happy atmosphere local tastes, tel no (+30) 26560-41843.
5F, traditional "fast food", tel no (+30) 26560-41843.
Tzaki, traditional dishes, tasty pies and soups, tel no (+30) 26560-42702.
Local transportation
Local buses (+30) 26560-41280.
Medical care
Metsovo Medical Center (+30) 26560-41111.
Useful telephone numbers
Karakoli (+30) 26560-41205, Politsies (+30) 26560-41095.


Visit More...