Skiing in Greece - Drama – Falakros Ski Resort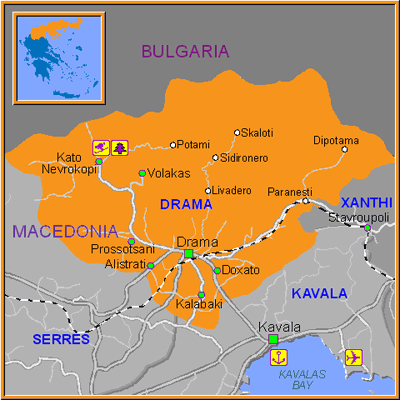 Falakros Ski Resort Distance
It is situated on Falakros mountain, 668 km from Athens and 169 km from Thessaloniki.
Falakros Ski Resort Access
By car, bus, train or airplane. The bus ticket costs €48 and the trip lasts 8 and a half hours. The train ticket costs €45,60 and the trip duration is 9 hours and 40 minutes. The trip duration by plane is almost an hour.
Altitude
The mountain's highest point is Profitis Ilias at 2232 m while the ski resort installations are at 1720 m. The ski sites are at an altitude of 2232 m and end up at 1650 m
Falakros Ski Resort Skiing sites
The resort offers more than 20 skiing sites.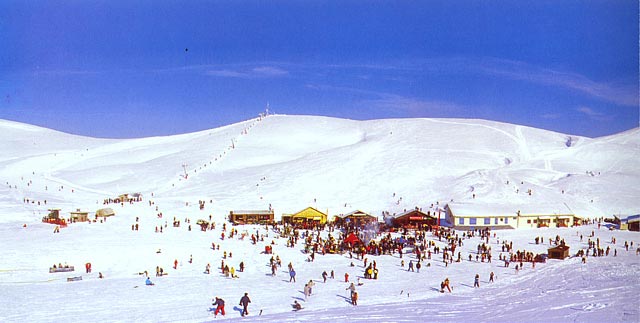 Lifts
There are four lifts for adults and three baby lifts.
Operating hours
Thursday, Friday, Saturday and Sunday from 09:00 am till 16:00 pm.
Prices
Daily card: €15 on weekends and holidays and €10 on weekdays.
Yearly card: €150
Lift for 4 persons: €5
Children under 10: €2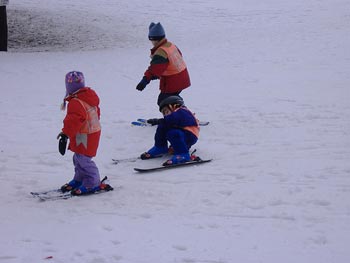 Chalet
Two out of three chalets of the ski resort operate at its base. The one is made of stones and operates as a refugee hosting up to 80 people. There is a restaurant on its first floor, a café bar on the second floor and in a comfortable space there are cozy bunks which cost €17 per person.
The second chalet at the resort's base is wooden and offers hot drinks and toasts. Both chalets are warmed up by big fire places. At the finishing point of the four-seat lift you will find the third chalet of the ski resort offering a panoramic view.
Ski lessons
There are four ski schools on the premises and prices range from €15 for a private lesson.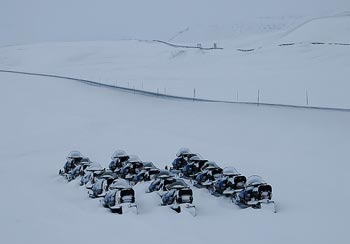 Ski equipment rental
You will find everything you need in Tsakiris Ski shop. The prices range from €10 per ski set, €12 per day for snowboard and €15 for 15 minutes of snowmobile use.
What's new
This New Year's Eve there will be a big party with wine, fireworks and night skiing.
Other activities
Many people visit Nestos river and the area around it for trekking, jeep safari, riding and cycling.
Best Descent
All the sites are incredible but Idonos offers the biggest excitement. Reach it using the lift called Pappous.
Accommodation - Drama
Granitis hotel tel no (+30) 25230-21049
Monopati E6 guest house tel no (+30) 25230-23916
Mylos guest house tel no (+30) 25230-23990
Orvilos hotel tel no (+30) 25230-22515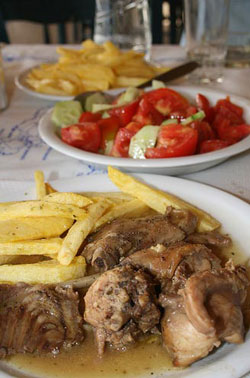 Taste Greek cuisine in Drama
Heliostasio tavern: juicy grilled meats and cooked meals, tel no (+30) 25210-28150
Gallia: traditional well-cooked meals, tel no (+30) 25210-35181
Granitis: delicious dishes and excellent service tel no (+30) 25230-21050.
Local transportation
Drama local buses (+30) 25210-32421.
Medical care
Nevrokopi Medical Center (+30) 25230-22222/22262/22303 and Drama General Hospital (+30) 25210-23351.
Useful telephone numbers
Falakros ski resort (+30) 25210-62224/25220/41811/41822.


Visit More...