Skiing in Greece - Karpenisi – Velouchi Ski Resort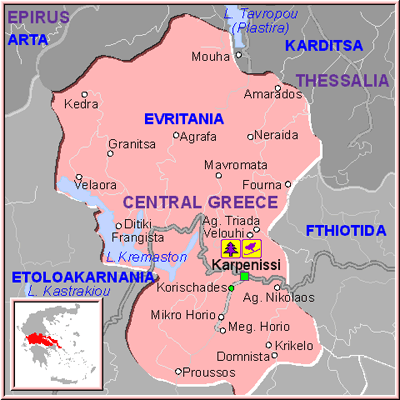 Velouchi Ski Resort Distance
It is only 284 km from Athens, 12 km from Karpenisi and 368 km from Thesaloniki. Only in a few hours you will find yourselves in an environment full of trees, running waters and fresh air.
Velouchi Ski Resort Access
By car, you will have to follow the national road connecting Athens to Lamia and then follow the consecutive turns leading to Timfristos. It will take you about three hours for the trip. If you decide to take the bus instead there are three scheduled itineraries at 07:00, 14:45 and 18:00. The price of the ticket is €21,50 and the trip duration is five hours.
Altitude
The installations of the resort start at an altitude of 1750 m and reach up to 2000 m, the top of Hercules skiing route. The highest top in Velouchi reaches up to 2314 m.
Velouchi Ski Resort Skiing sites
There are 11 skiing sites of 8 km in total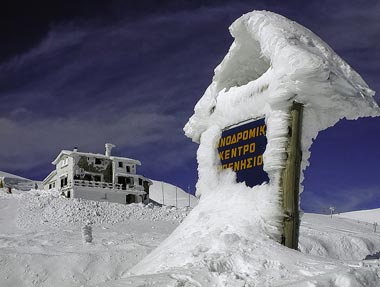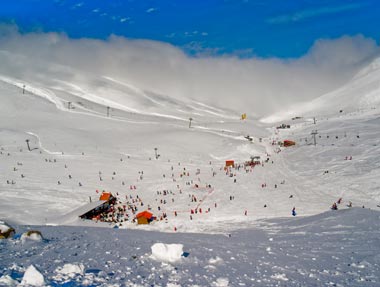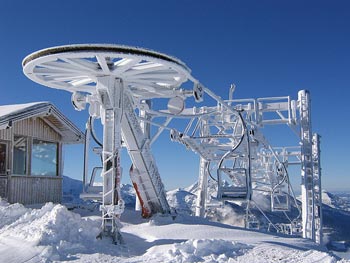 Lifts
The center offers 6 lifts. One of the three-seat lifts can serve up to 5150 people per hour. Each lift has its own name leading to the skiing site with the same name and there is also a baby lift leading to the beginners' skiing site.
Operating hours
Daily from 9:00 am till 15.30pm from mid-December till the end of March.
Prices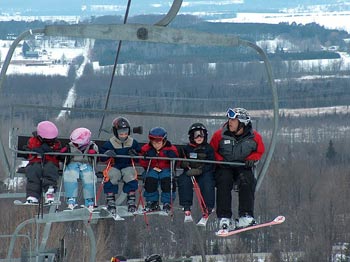 On weekdays you will need €12 while on weekends and holidays €18. The weekly card will cost you €45 except for the dates from 24/12 till 6/1 that the card costs €60. For a group daily card the cost is €8 per person and €12 for holidays. For children till the age of 12 the price ranges from €5 to €12 while the lifts will cost you €8 for Takis Flegas and €10 for Anemos 1.
Chalet
In an altitude of 1850 m you will find the retreat of the climbing confederacy which is named after Takis Flegas who worked for the creation of a contemporary and modern ski resort in Velouchi. This shelter can accommodate about 30 people for €12 per person and it also has a restaurant with traditional food which will cost you €5. At the same altitude you will find the large two-floor chalet. It includes a cafeteria, a snack bar with two fireplaces, a boutique with ski accessories and a store with traditional products such as sweets, jams and home-made liquors. This year a total renovation has taken place on the premises. At an altitude of 1860 m you will find a small snow bar right next to the ski schools. Relax and get your strength back by eating a sandwich or having a hot cup of chocolate.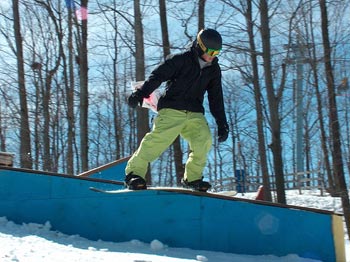 Ski lessons
Inside the ski center right above the chalet there are many ski instructors waiting to share their knowledge with you. Private lessons will cost you €30 while group lessons for 10 people cost €15 per person, tel no. (+30) 22370-22002.
Ski equipment rental
Inside the chalet you will find ski sets from €15, snowboard sets from €20 while discounts are made for groups of twenty people (from €10 per person). Alternatively you may prefer the slays for €5 an hour or extreme routes with a snowmobile (€30 for 20 minutes).
What's new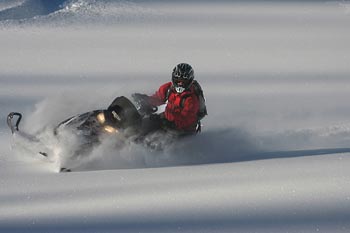 The chalet has been fully renovated this year and the ski equipment renewed. For this season the ski site Tasos Flegas is also changed with ameliorations and conversions in all its width.
Other activities
Try rafting in Tavropos, canoeing in the artificial lake of Kremasta, descending the gorge of Vothonas and jeep safari in Trikeriotis. Alternatively try skiing outside the ski resort with a guide for €20 per person.
Best Descent
The most difficult ski site in Karpenisi is Iraklis 1 which is 800 , starts from the top and ends at the bottom of the lift with the same name. It is a real challenge for experienced skiers.
Accommodation - Velouchi
In Voutyro you will find Amadryades guest house in a picturesque environment of narrow cobbled streets, beautiful gardens and grass surrounding the premises. The studios and suites can accommodate 2-6 people and the prices range from €80 for a double room. Tel no (+30) 22370-80909.
In Agios Nikolaos, in a forest full of chestnuts and only five kilometers from Karpenisi you will find Maritina Chalet which combines luxury, design and warm hospitality. The prices range from €80 for a double room. Tel no (+30) 22370-22481.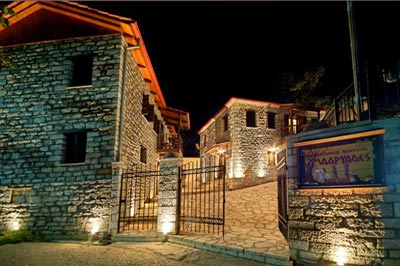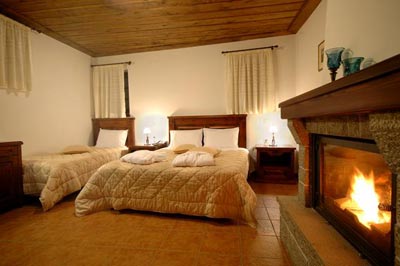 Taste Greek cuisine in Karpenisi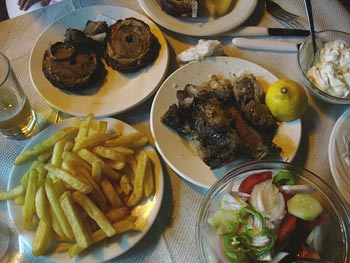 To Nostimon is a small tavern situated in the village with the same name. From the hands of Mrs. Helen you will have the opportunity to taste sausages, fresh salads, chicken, pies and drink tsipouro. Tel no (+30) 22370-22579.
For casserole meals and excellent grilled meats in Karpenisi you will find Panorama which also offers tasty pies and grilled trouts. Tel no (+30) 22370-25976.
For traditional pies don't forget to visit Folia on the pedestrian street in Karpenisi. Tel no (+30) 22370-24405.
Local transportation
By taxi tel. no. (+30) 22370-22100 and (+30) 22370-22666 or by local buses tel. no. (+30) 22370-80013.
Medical care
Medical Center available on the premises of the ski resort.
Useful telephone numbers
Velouchi ski resort (+30) 22370-23506, 22370-21111, 22370-22002.


Visit More...