Skiing in Greece - Kaimaktsalan – Aegean Ski Resort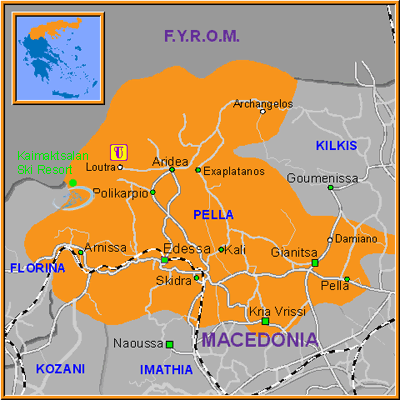 Kaimaktsalan Ski Resort Distance
It is the highest ski resort in Greece situated on the third highest mountain of the country, Kaimaktsalan. It is 660 km from Athens, 140 km from Thessaloniki and 45 km from Edessa, the capital of Pella prefecture.
Kaimaktsalan Ski Resort Access
By car, following the national road connecting Athens to Thessaloniki, with a direction towards Katerini. The trip duration is five hours and thirty minutes. If you decide to take the bus which will lead to Edessa you will pay €39,70 for one-way tickets and €45 for round trips. You can also use the train.
Altitude
The installations are situated at an altitude of 2018 m and the highest skiing site starts at 2480 m.
Kaimaktsalan Ski Resort Skiing sites
The resort has 14 skiing sites of a total length of 15 km.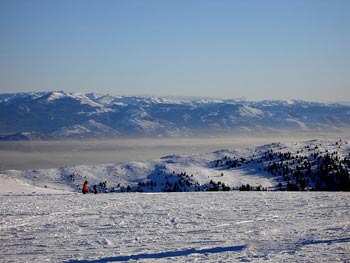 Lifts
The resort has four different lifts with different names.
Operating hours
Daily from 09:00 am till 16:00 pm from December to April.
Prices
Daily card: €12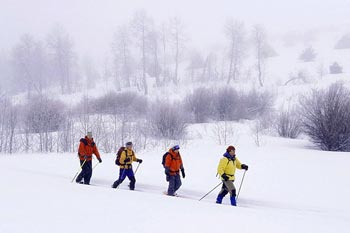 Daily card (holidays-weekends): €17
Discount card (weekdays): €12
Discount card (weekends): €15
Children's card: €9
Baby lifts: €5
Yearly card: €140
Children, pupils, students, people over 65, soldiers, members of skiing organizations and big families get discount cards.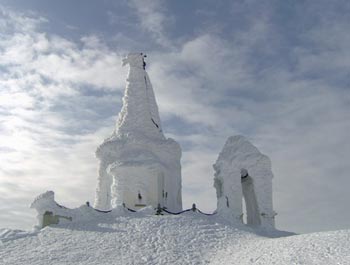 Chalet
In an altitude of 2050 m you will find the renovated chalet, a three-floor building made of wood, glass and rock. At the ground floor you will find a mini market, a fast food and a cafeteria with a playground. The first floor includes a restaurant with international cuisine, a fast food restaurant and a cafι with a patio. You will also find seven mini suites on the second floor which are wonderful and so luxurious that they will take your breath away.
Ski lessons
There are two private schools at the entrance of the ski resort charging €30 per hour for one person, €50 for two and €15 for groups of 3-10. A whole day lesson costs €120 per person and €200 for two.
Ski equipment rental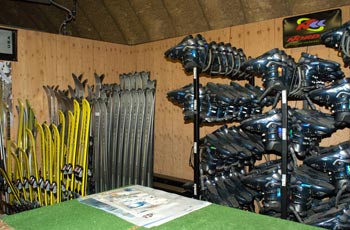 Marinos right by the main chalet will offer you new and modern ski equipment in great variety and prices. You will find ski sets from €10 on weekdays and €13 on weekends while the snowboard set costs €15 on weekdays and €20 on weekends.
What's new
The electronic lift card control is completed this year and it will increase the access to the skiing sites. Inside the chalet you will find Power Plate gym equipment in every floor and room and you can use them with no charge.
Other activities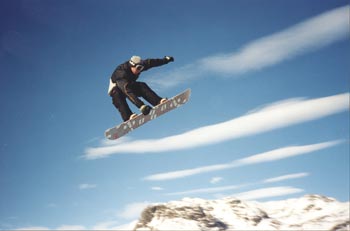 The Snowboard Funpark is specifically made for those who love snowboard and an especially designed Snowcat vehicle at 2524 m can offer visitors a unique view tour for an hour.
Best Descent
Site no. 6, lift Kremasi with a length of 1000 m and an altitude of 2480 m.
Accommodation - Velouchi
Lithos guest house tel no (+30) 23810-31996
Mpampatzimopoulos House tel no (+30) 23810-31952
Chayiati Guest House tel no (+30) 23810-51500
Leventis Art Suites tel no (+30) 23810-34141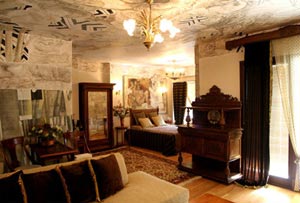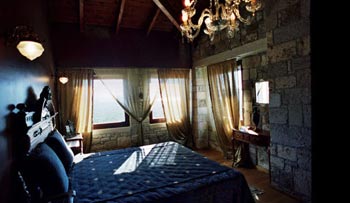 Taste Greek cuisine in Kaimaktsalan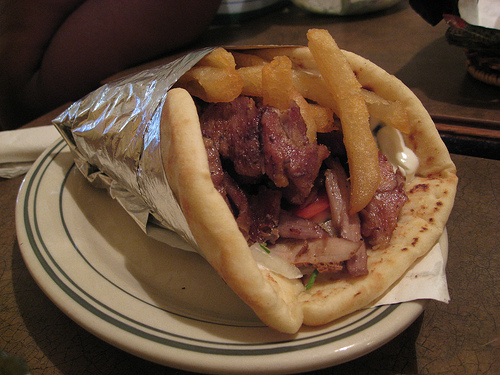 Kalyva: local tastes, tel no (+30) 23810-31498
Petrino: oriental tastes, tel no (+30) 23810-34033
Petros: traditional dishes and delicious pies tel no (+30) 23810-31795
Local transportation
By taxi (+30) 23810-23392, local buses (+30) 23810-23511 and train (+30) 23810-23510.
Medical care
Medical Center available on the premises of the ski resort and Edessa General Hospital (+30) 23810-22222, 27441.
Useful telephone numbers
Aegean ski resort (+30) 23810-32000-1.


Visit More...