Skiing in Greece - Vermio – 3-5 Pigadia Ski Resort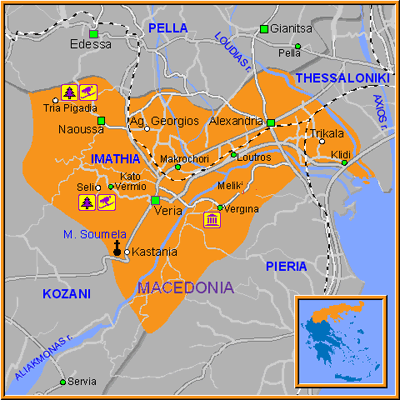 3-5 Pigadia Ski Resort Distance
The 3-5 Pigadia Ski Resort is situated 17 km from Naoussa, 108 km from Thessaloniki and 557 km from Athens.
3-5 Pigadia Ski Resort Access
You can reach it by car after a 5-hour trip, by public bus after a 7-hour trip (approximately) and a ticket price of €30, or by train after 7 hours and a ticket price of 14,70.
Altitude
It reaches an altitude of 2005 m while the installations start from 1430 m.
3-5 Pigadia Ski Resort Skiing sites
There are several skiing sites, easy for beginners and more difficult for the experienced skiers.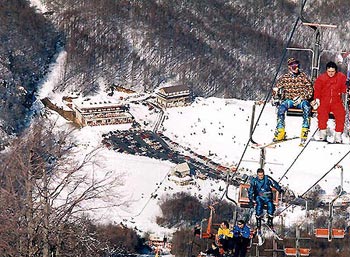 Lifts
The resort has seven lifts including two baby lifts of 200 m.
Operating hours
Daily from 09:00 am till 16:00 pm from October to April.
Prices
Daily card: €12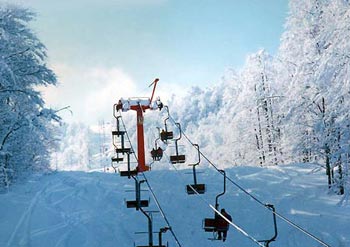 Daily card: €12 on weekdays and €18 on weekends
Children: €6 on weekdays and €9 on weekends
Baby lifts for beginners: €6
Visitor card: €6 for adults and €4 for kids
Children under five do not get charged.
Chalet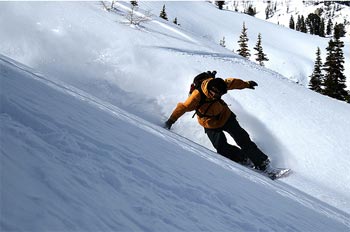 At the top of the mountain at 2005 m you will find the balcony of Macedonia with a panoramic view, a nice café and a chalet. At 1400 m you will also find a snow bar and a canteen with cold sandwiches and hot coffee. On the premises you will find rooms to stay the night.
Ski lessons
The school of George Kosmarikos is situated on the premises with ski instructors to teach you the basic rules of the sport. You can have a lesson for €30 per person.
Ski equipment rental
There are two stores on the premises from where you can buy whatever you may need for skiing. Prices start from €10 depending on what you buy.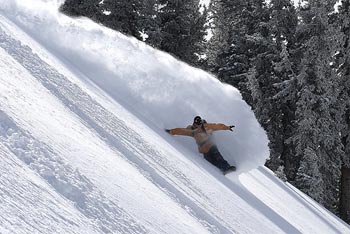 What's new
The new card valid for both ski centers, 3-5 Pigadia and Kaimaktsalan. It costs €180 for students, pupils and people of older age, soldiers and big families.
Other activities
A unique experience is visiting Boutari wineries. In addition, you can hop on the snow bus to take a tour or participate in the night ski races taking place at the lighted Aristotelis site.
Best Descent
Filippos is the best site for expert skiers since it is a quite steep slope. Not advised for beginners.
Accommodation - Vermio
Akrorion Hotel, prices for double rooms €90, tel no (+30) 23320-52732
Ambelonas Valtadorou, prices for double rooms €65, tel no (+30) 23320-52300
Vermion hotel, prices for double rooms €90, tel no (+30) 23320-29311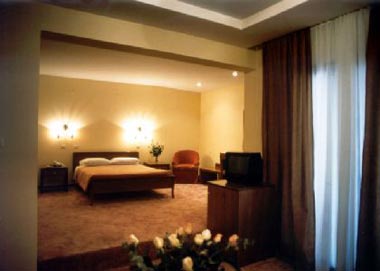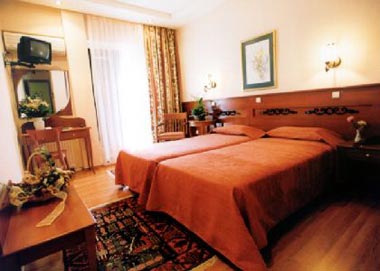 Taste Greek cuisine in Vermio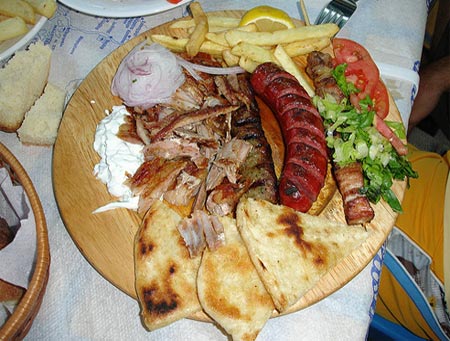 Oinomageiremata, taste the pork cooked in lemon juice and wine and the delicious artichokes, tel no (+30) 23320-23576.
Arapitsa, great wines and well-cooked meals, tel no (+30) 23320-23068.
Gerania, tasty fish and excellent service, tel no (+30) 23320-25174.
Local transportation
Taxi (+30) 23320-26849, local buses (+30) 23320-22223.
Medical care
Naousa General Hospital (+30) 23320-59100.
Useful telephone numbers
3-5 Pigadia ski resort (+30) 23320-44981.


Visit More...