Piraeus port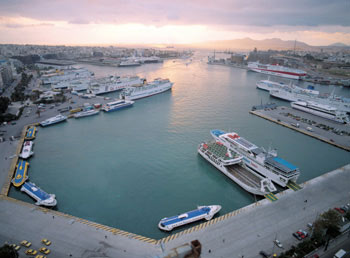 The port of Athens is situated in the district of Piraeus, a location with many buildings, shops, restaurants, bars and cafes, always full of people and traffic from cars.
Piraeus - Passenger Port
Since Piraeus services about 20 million passengers per year it is only fair to say that is the largest passenger port in Europe and one of the largest passenger ports in the world. It is the connecting point of the Aegean islands and Crete with the rest of Greece as well as the main maritime gateway to the European Union at its south-eastern end.
The Central Port is divided in two parts. The first one is used for Coastal Shipping and the second one for the reception of Cruise ships.
Constant works have improved the quality of services offered by the port of Athens, Piraeus. Some of these works are extra security measures for all ship passengers, a modern passenger terminal at the new Coastal Shipping Area of Akti Vassiliadi, the construction of two new berthing places in the area between the dry docks and Akti Vassiliadi and new water supply and sewage systems, internal transport and extended reconfiguration of the Port areas, necessary for the Olympic Hospitality project.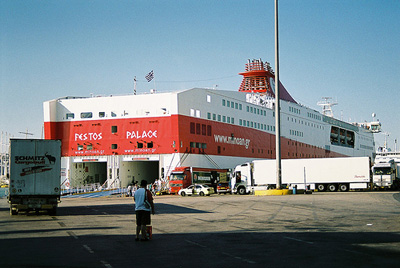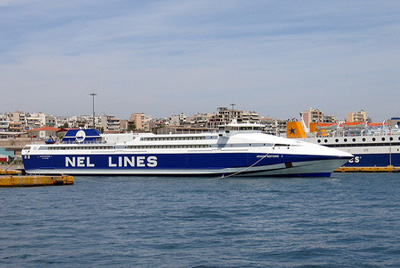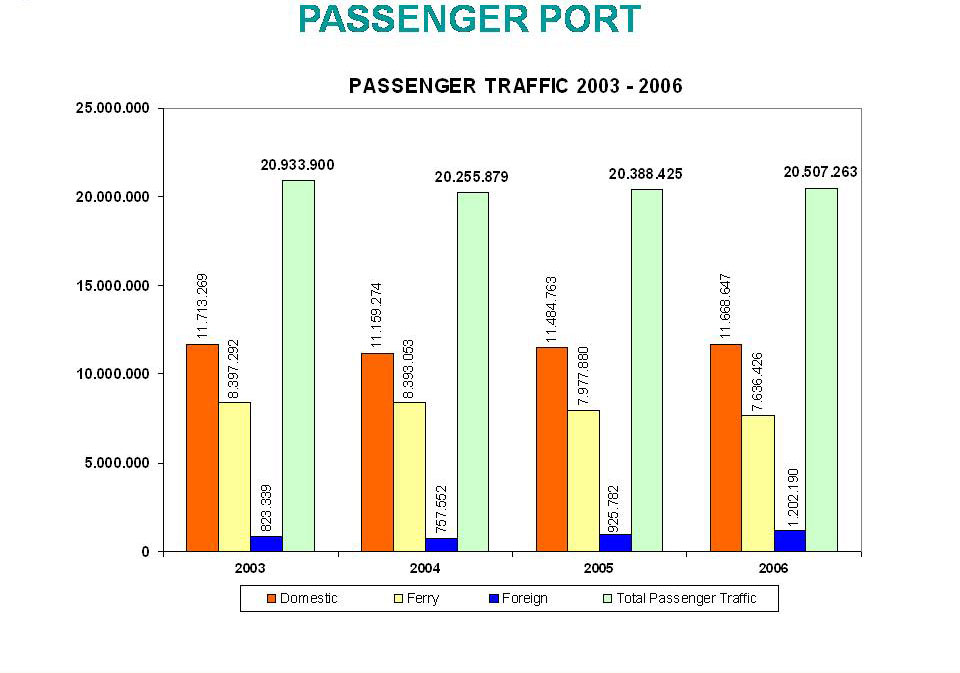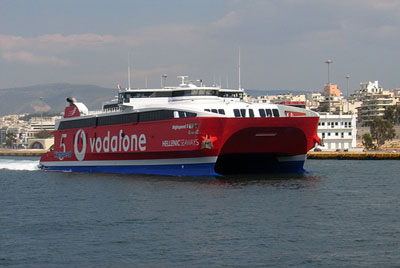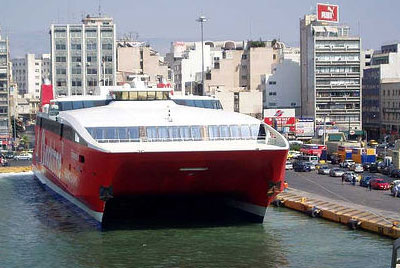 Taxi Fees (from the port of Piraeus to different destinations)
The following table will give you an idea of the taxi fees required to get from the port of Piraeus to different destinations. What you should have in mind though is that these rates are affected by the traffic the driver will meet on the way so when traffic is more than expected the rates will be a bit higher than what is mentioned on the table.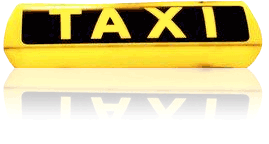 | DESTINATION | DAY (in euros) | NIGHT (in euros) |
| --- | --- | --- |
| Omonia Square | 9 | 12 |
| Acropolis | 8 | 11 |
| National Archaeological Museum | 9 | 12 |
| Glyfada Square | 10 | 15 |
| Vouliagmeni | 12 | 19 |
| Syntagma Square | 8 | 11 |
| Larissis Hellenic Railway | 9 | 12 |
| Intercity Bus Station | 8 | 11 |
| Airport (via Varis-Koropiou) | 25 | 36 |
| Airport (via National Attiki Highway) | 28 | 42 |
| Peace and Friendship Stadium | 5 | 6 |
| Monastiraki-Plaka | 9 | 12 |
Athens Port - Container Terminal
The Eleftherios Venizelos Container Terminal operates within a short distance from the centre of Piraeus at Neo Ikonio. With a throughput of 1.4 million TEUs, Piraeus is placed among the first 10 ports in container traffic in Europe and the top container port in East Mediterranean. Approximately 50% of the annual traffic is attributed to transshipment containers. The total area of the Container Terminal is 900,000 square meters, with 626,000 square meters storage area two Piers, I and II, docks' length 2774m, depths ranging from 11,5 to 16 m and 9 berthing places.
Its position is considered ideal since it is adequately protected from the wind, it has sufficient depth and it is tide-free. This combination ensures the smooth and fast service of the most modern types of Feeder and Mother ships with transport capacity up to 6.000 TEUs.
The Terminal has open-air storage areas, a Container Freight Station (CFS) of 19.200 sq.m and a workshop of 5.800 sq.m for the maintenance and repair of the handling equipment and it also provides cooler facilities for reefer-containers, as well as specially designated storage areas for dangerous goods.
The operation of the Terminal is supported by a Port Management Information System (P-MIS). A closed-circuit television system is available for the better surveillance, monitoring and safety of both installations and cargo, while for the facilitation of vehicles circulation to and from the terminal, an independent road network is provided.
The machinery and equipments currently available for the containers terminal operation, mainly consist of 14 gantry cranes, 1 mobile port crane, 68 straddle carriers, 22 forklifts, 29 tractors and 39 tows.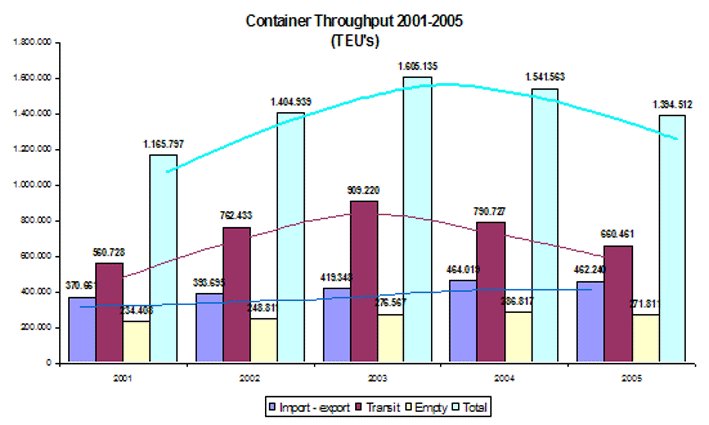 Other ports near Athens
Agios Konstantinos
It connects Attica with the Sporades islands, Skiathos, Skopelos, Alonisos and Skyros. It is situated 263 km from Athens and there are regular bus connections leading to it.
Telephone number:(+30) 22350-31759
Lavrio
It has turned into a very important port of Attica to which the suburban railway is scheduled to reach very soon. From there, you will find ships sailing towards the Cycladic and north Aegean Islands and the Dodecanese.
Telephone number:(+30) 22920-25249
Raphina
This one is another central port of Attica from which ships sail towards Andros, Tinos, Mykonos and Marmari (Evia) on a daily basis.
Telephone number:(+30) 22940-22300